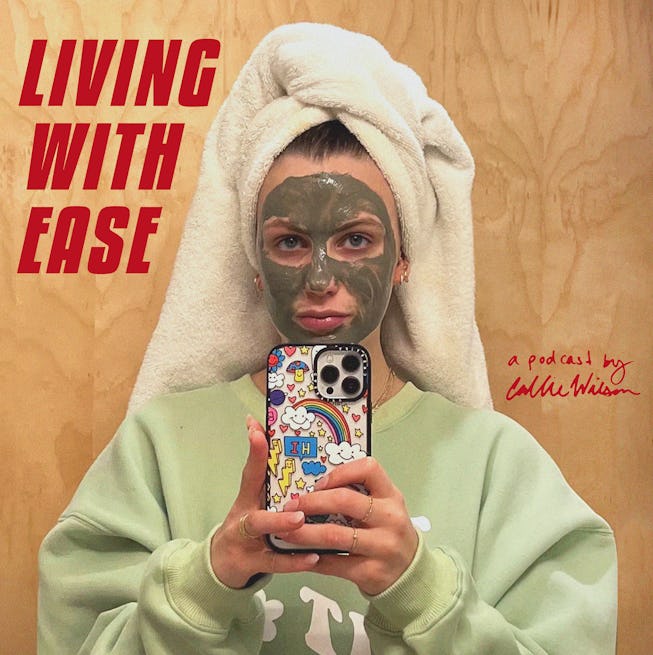 TikTok Creator Callie Wilson's Podcast Urges You To Live With Ease
Wilson's much-anticipated lifestyle podcast Living With Ease premieres on NYLON.
Callie Wilson is trying live her life with ease — and she wants to help you do the same.
Coined a real life Elle Woods by Bustle, Wilson is one of the originators of the #LawTok trend, boldly sharing her journey navigating law school and passing her Bar Exam for her 1 million followers.
But there's only so much you can share in three-minute videos. Wilson's new podcast Living With Ease will give listeners a deeper look into her life — including toxic relationships, her drug abuse in high school, and unconventional path to law school, as well as her struggles with anxiety and OCD.
"With TikTok, I feel I am only able to share the tip of the iceberg with my community of things I have been through and experienced. Many of the experiences I have had are not necessarily 'TikTok-friendly,'" Wilson tells NYLON. "I think there is a side to me that many of my besties have not seen. While I try to be as open and transparent as I can on TikTok, I am excited to be able to share a deeper and vulnerable side of myself with my podcast. My favorite thing I hear from my followers is that I am their 'comfort person' and I hope to only grow closer and bring more comfort to them with longer form content."
"With Ease" accidentally became Wilson's tagline when she posted a video of her cooking an egg sandwich with the caption "with ease," as a joke. It stuck, and now Wilson posts videos of herself filming everything from a packing vlog to a night time routine to going skiing, always "with ease," a phrase which she says has become a lifestyle.
"It represents taking life day by day, not taking things too seriously, being kind and gentle with yourself, and keeping a positive outlook on life," Wilson says.
Living With Ease is available for download from Apple Podcasts and Spotify.
Watch Episode 1 of Living With Ease: "Exiting Situationships with Ease," below.