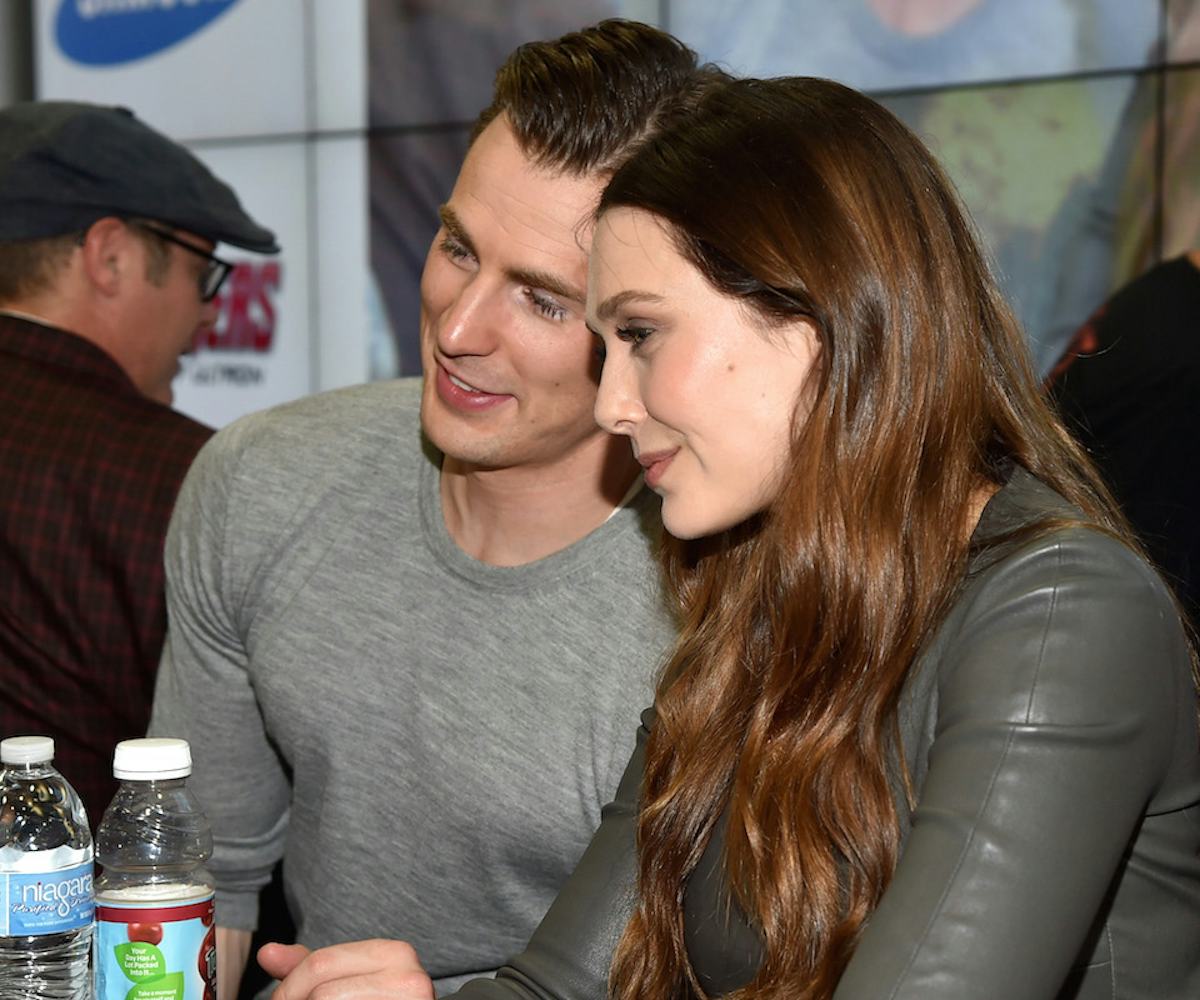 Photo Alberto E. Rodriguez/Getty Images
Chris Evans And Elizabeth Olsen Finally Address Dating Rumors
Soooo, are they or aren't they?
The Internets will talk, and one of the things it's been talking about is the possible coupling of Chris "Captain America" Evans and Elizabeth "The Scarlet Witch" Olsen. The two have already appeared together in two films (Avengers: Age of Ultron and the forthcoming Captain America: Civil War). More than that, they've seemed very… comfortable with each other at press and red carpet events during the promotional tour for the third Captain America film (which bows this week). 
Despite the chatter, the two have been quiet about the rumors, which has only spurred more speculation. Now, though, they're (sorta) speaking out. On today's The Ellen DeGeneres Show, the sparky host went ahead and drilled Olsen and Evans directly. 
"Hey, you two are supposed to be dating," DeGeneres said in her most kindly confrontational manner. "Are you?" What happened next was perhaps the most sarcastic thing ever put on national television that didn't involve Peter Dinklage or Aubrey Plaza.
See for yourself, below.  
Well, that was cute and cutting. There's your answer: they are probably not. It should also be noted that the rumor mill had Olsen attached to fellow Marvel actor and I Saw the Light co-star Tom "Loki" Hiddleston—though that turned out to be both true and brief. 
On top of interrogating Olsen and Evans about their likely imagined relationship, DeGeneres also scared the hell out of them with a Marvel-related prank. Again, see for yourself, below.  
So, it was a delightful daytime torture session for the two. Isn't Ellen the best?