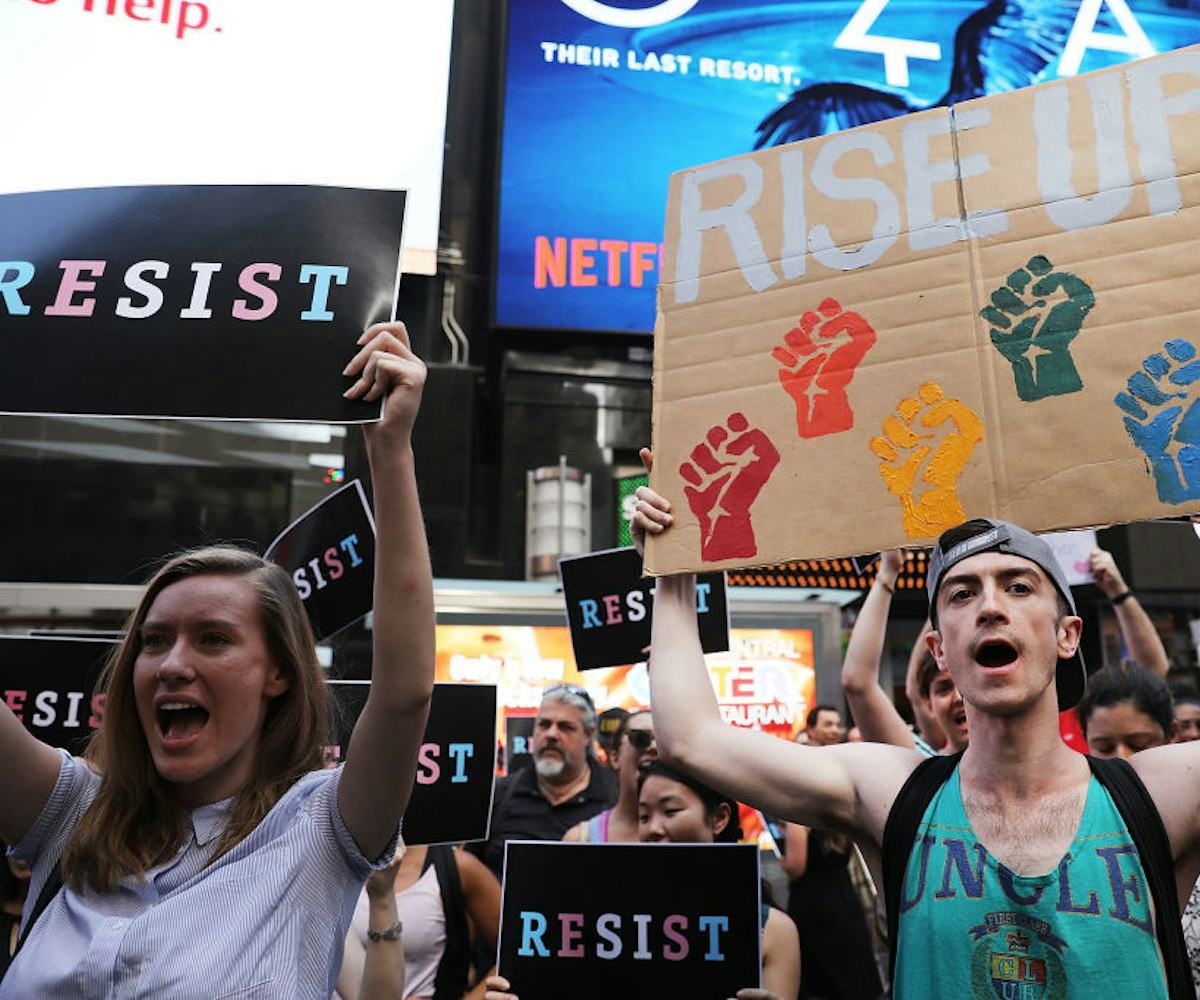 Photo by Spencer Platt / Getty Images
A Federal Court Blocks Trump's Transgender Ban
A bad day for the administration gets worse
Today, as the Trump administration found itself engulfed by major new developments in the Russia probe, it was dealt another blow when a federal court blocked the president's ban on transgender military service members. And while judges overruling Trump's executive orders seems like a common occurrence during this presidency, it's never less than satisfying. While the order that came from Washington by U.S. District Judge Colleen Kollar-Kotelly is temporary, it means that openly trans people can enlist in the military beginning 2018.
The decision came after transgender members of the military sued the president after he tweeted earlier this summer that he was planning to implement the ban. That announcement caused widespread outrage and seemed to catch top-level officials inside the military and Trump's own administration by surprise. Trump's tweet at the time said, "Our military must be focused on decisive and overwhelming … victory and cannot be burdened with the tremendous medical costs and disruption that transgender in the military would entail." The court's decision won't require the U.S. military to pay for any medical treatment for these service members, but, as BuzzFeed points out, a current policy put in place by Defense Secretary James Mattis already requires the military to do so. 
On any other day, this would be seen as the top setback for an administration that has made setbacks look common. But given what else has been going on, the new ruling has not attracted much attention from major news outlets. At the White House press briefing this afternoon, not one reporter asked Sarah Huckabee Sanders about the court's decision, as almost all questions were focused on the indictments leveled by Special Counsel Robert Mueller on members of the Trump campaign. Still, this is a very big deal and a reminder that the people and the institutions of this country are more powerful than the president.