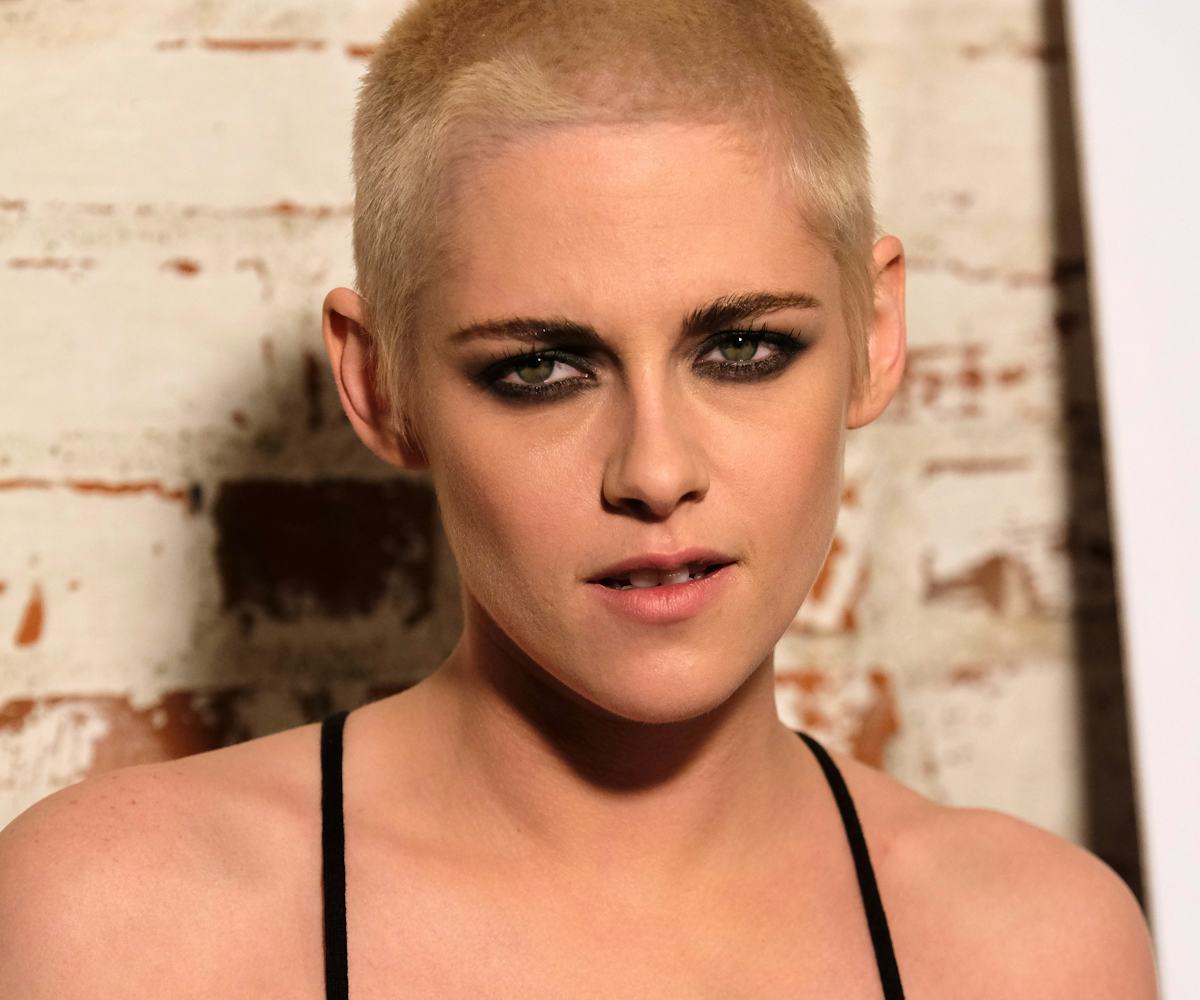 Photo courtesy of Frazer Harrison / Getty images
Kristen Stewart Debuts New Look, Talks Sexuality In Revealing Interview
Perhaps there will come a day when Kristen Stewart will stop having to answer questions about her sexuality, but, as evidenced by a recent interview she did with The London Sunday Times, we're not quite there yet. When asked about why she decided to publicly come out, Stewart admitted to having a change of heart when it came to her desire for privacy.
"Considering I had so many eyes on me, I suddenly realized [my private life] affects a greater number of people than just me," Stewart explained. "It was an opportunity to surrender a bit of what was mine, to make even one other person feel good about themselves." Stewart, who's done her best to keep her love life private despite facing the intense scrutiny of the media and the public since she was a teenager, admitted that things were different when she was dating her Twilight co-star, Robert Pattinson.
"If it didn't seem like a relevant topic, like something that needed help, I would have kept my life private forever," she said. "When I was dating Rob, the public was the enemy—and that is no way to live. It wasn't this grand statement, 'I was so confused! Now I've realized who I am!' I have not been struggling."
Since coming out as bisexual, Stewart has been linked to a variety of women including Alicia Cargile, St. Vincent, and, most recently, model Stella Maxwell.
Just days after her revealing interview, Stewart made even more news when she showed up to the L.A. premiere of her new film Personal Shopper on Tuesday with a brand-new blonde buzz cut. While it may or may not be for a new role, expect to see copycat cuts all summer long. Call it, the KStew effect.