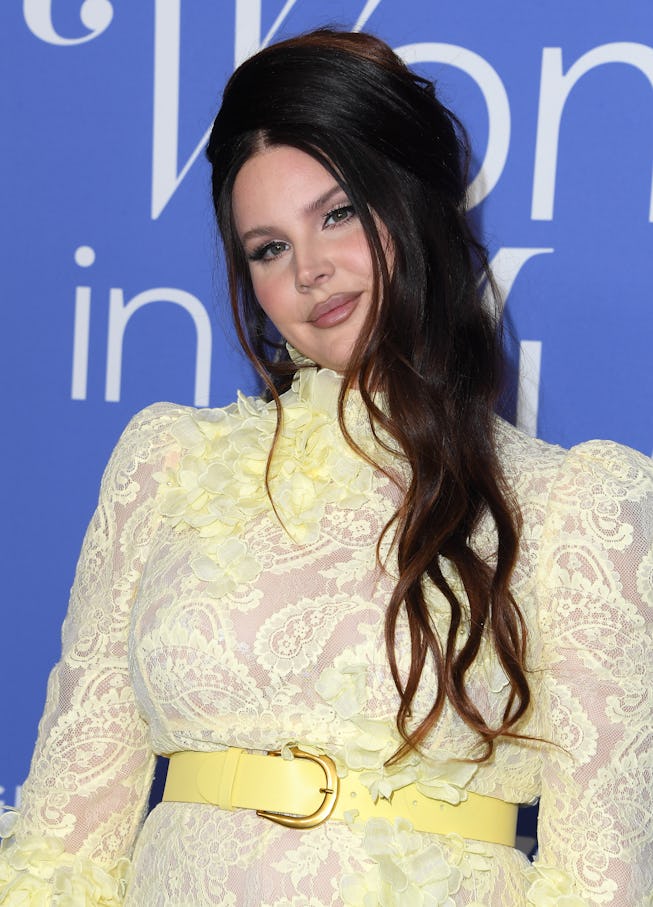 Steve Granitz/FilmMagic/Getty Images
Lana Del Rey Spotted Slinging Waffles At Alabama Waffle House
It's Lanita's latest ode to Americana.
Following the release of her sweeping, critically-acclaimed album Did you you know there's a tunnel under Ocean Blvd earlier this year, Lana Del Rey is enjoying her summer with a shift at a Waffle House in Alabama.
It's not immediately clear why Del Rey suddenly wanted to punch a time card, but it plays into her long-game performance art of Americana. She is famously the queen of American pastiche, and real Lana heads can't hear something like this without the lyrics to "White Dress" pumping through our heads: "I was a waitress/ Wearing a white dress" she sings at a crystalline falsetto on the Chemtrails Over The Country Club track.
Del Rey's Waffe House shift hearkens back to Paris and Nicole's fish out of water dalliances on The Simple Life, where in their four-season reality TV show, they leave Hollywood behind to work on farms, in restaurants, and in factories, though they also call out sick a lot. It's a somewhat unintentional commentary on work, capitalism, and class.
But even pop stars can't go fully undercover despite Hannah Montana-level antics. A fan spotted Del Rey at the Waffle House, and posted a photo of them together on her Facebook. "She was there, wearing a uniform and everything," the fan told AL.com. "It was a bit surreal. I just told her how much I loved her music and her work in general. She was super lovely, and incredibly nice."
Del Rey has been spotted in several towns in Alabama over the past few weeks, with sightings both in Florence and Birmingham. Though Del Rey does reference Florence on her song "Paris, Texas" off Did you you know there's a tunnel under Ocean Blvd: "I took a train to Spain, just a notebook in my hand," she sings breathlessly. "Then I went to see some friends of mine, down in Florence, Alabama." Fingers crossed she's doing cultural anthropological research for her next album.