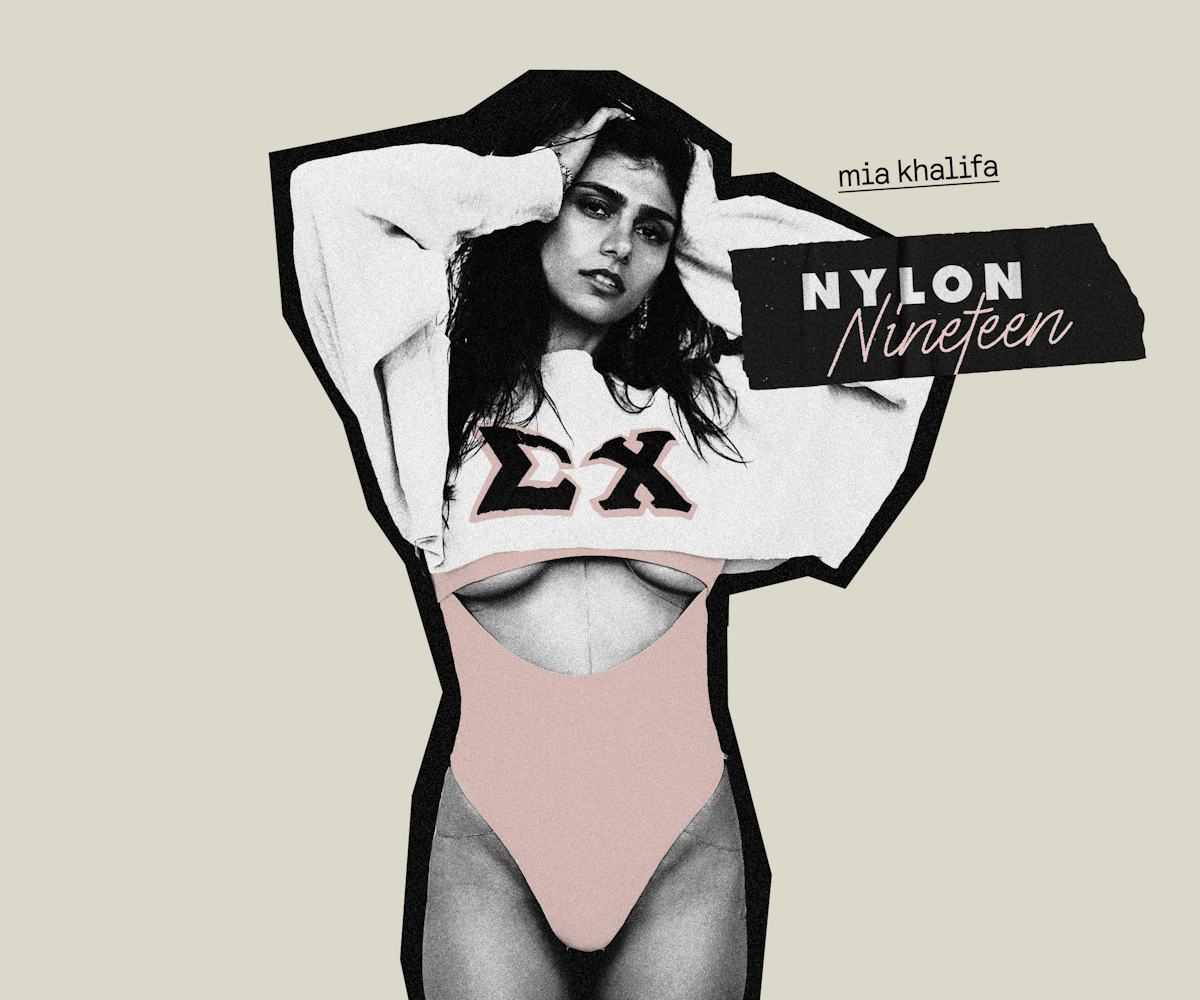 Mia Khalifa Is the Face of Shoreditch Ski Club's First Summer Line
What was it like to be the first person to model Shoreditch's swim collection? "A total honor," says Khalifa. "Considering I can't ski or swim."
Mia Khalifa can't swim, but she'd venture to guess swimwear gives her more support than any of her previous relationships. She's particularly a fan of the Arlo Bikini, her favorite piece in Shoreditch Ski Club's first-ever summerwear collection.
Khalifa is the face of the East London celebrity favorite brand's debut summerwear collection, marking the first time Shoreditch Ski Club is expanding beyond the sustainable winter coats for which they've become famous. The collection features eco-nylon swimwear and separates that are meant to take you from the beach to the club. Fittingly, the campaign was shot entirely on location in Malibu. The launch also includes a forthcoming, limited edition zine titled Who is Mia Khalifa?, which plays on the perceptions and preconceived notions around the actress and model, as well as around Shoreditch Ski Club's expansion from Alpine puffers.
"All you need to brighten a foggy Malibu day is some Karol G and laughter," Khalifa says. "This was so much fun. The summerwear is impeccably designed, I felt so confident in it, and the team that day was unforgettable, I'm grateful to have been a part of this!"
Khalifa took on the NYLON Nineteen in celebration of the new collection — where she dishes on everything from her Green Day obsession to her triple air sign-fueled bad habit.