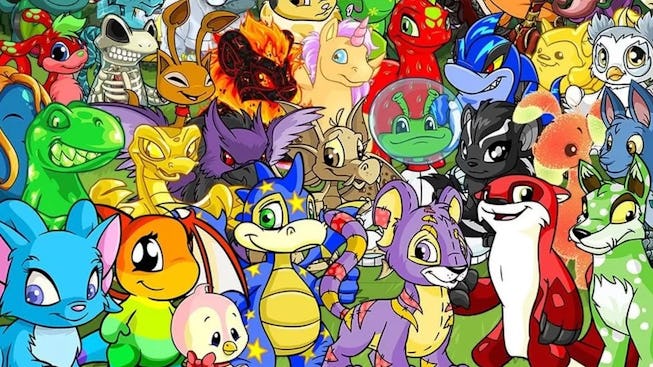 Neopets
Neopets Begins Its New Era With Relaunch
Long live the beloved 2000s Internet browser game.
In less than 48 hours, you might finally be able to see if your Neopets are dead. The beloved browser game, which launched in 1999, that had many of us crouched over the library computers during lunch period is soon entering a new era.
According to an extensive post from the Neopets Leadership Team (TNT) that published July 17 on Medium, Neopets is under new leadership, and on July 20, they will be launching a new brand homepage, which will serve as a website for all things Neopets — which includes the return of site functionality, including their flash games.
The post talked about some of the issues with keeping the site afloat over the last decade, when it was under the management of JumpStart games, which according to TNT, struggled to find resources for the game, which resulted in bugs, uncoverted pages, broken games, and lack of new content. But the new leadership team is headed by an old head himself: Dominic Law, who spent hours on Neopets.com in the early 2000s and joined Jumpstart's parent company in 2020.
But when Jumpstart shut down in June 2023, a deal was struck to keep Neopets, and have it be independent. (This is so much more interesting than Succession!) The TNT writes they're finally "free from the corporate baggage that existed in the past."
In addition to the browser games returning, Neopets is also getting a metaverse-friendly mobile app next year, where the game will be rebuilt as World of Neopets, a "social life-simulation game in which you live your ideal Neopian life from the perspective of a Neopet," according to the post. TNT say the game will "not be crypto-focused," which is execllent news particularly after news in October 2021 that Neopets were being sold as NFTs. Some things must remain sacred.
Learn more about the new era of Neopets, below.