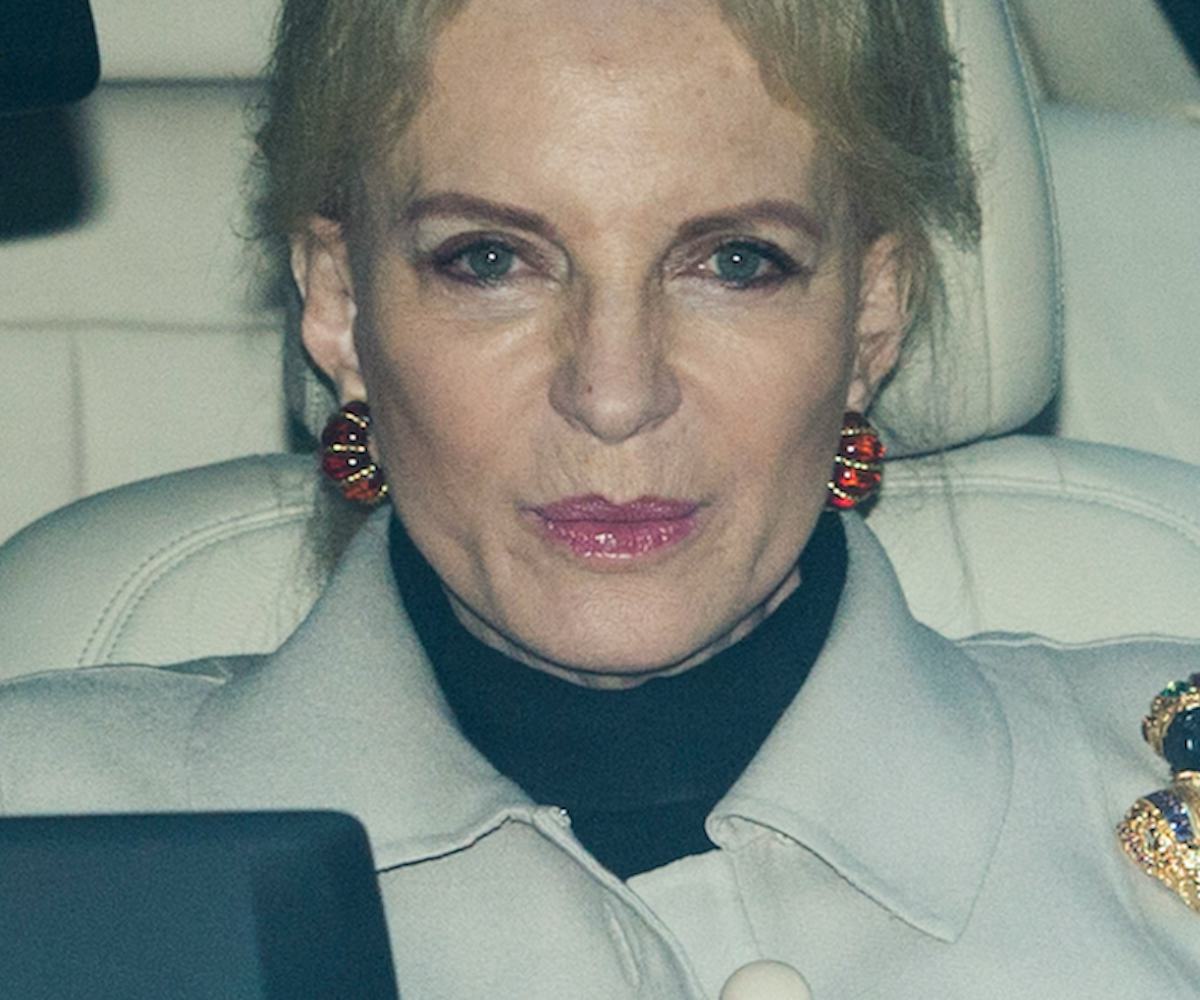 Photo by Mark Cuthbert / Getty Images
This Royal Family Member Wore Racist Jewelry To Meet Meghan Markle
Princess Michael Of Kent's brooch is raising some eyebrows.
Sure, the entire history of the British royal family is one of colonialism and exploitation. Still, you would think that it's those injustices that would make the royals more sensitive about improper etiquette, like, I don't know, rolling up to a holiday party while sporting some overtly racist jewelry? Unfortunately, that's precisely what Princess Michael of Kent appeared to do at Queen Elizabeth's annual pre-Christmas lunch—in full view of the newest addition to the crew of monarchs, Meghan Markle.
The wife of the queen's cousin wore "what looked like a Blackamoor brooch on her coat," according to The New York Times, to the Buckingham Palace shindig. Markle, who is bi-racial, has been a victim of a series of blatantly racist attacks online since her engagement to Prince Harry, and before that, as both a child and a grown woman. For context, this was Markle's first introduction to her new relatives.
The move is especially suspicious considering Princess Michael's history of insensitive racial commentary. In 2004, the royal was seen telling black diners at a restaurant to "go back to the colonies." A bit later, in an attempt to prove how not-racist she is, she, according to herself, "pretended... to be an African, a half-caste African, but because of my light eyes I did not get away with it, but I dyed my hair black." It also should be noted that Michael is the daughter of an infamous Nazi officer.
Markle, who couldn't not have noticed the brooch, has not made any public comment about the incident.