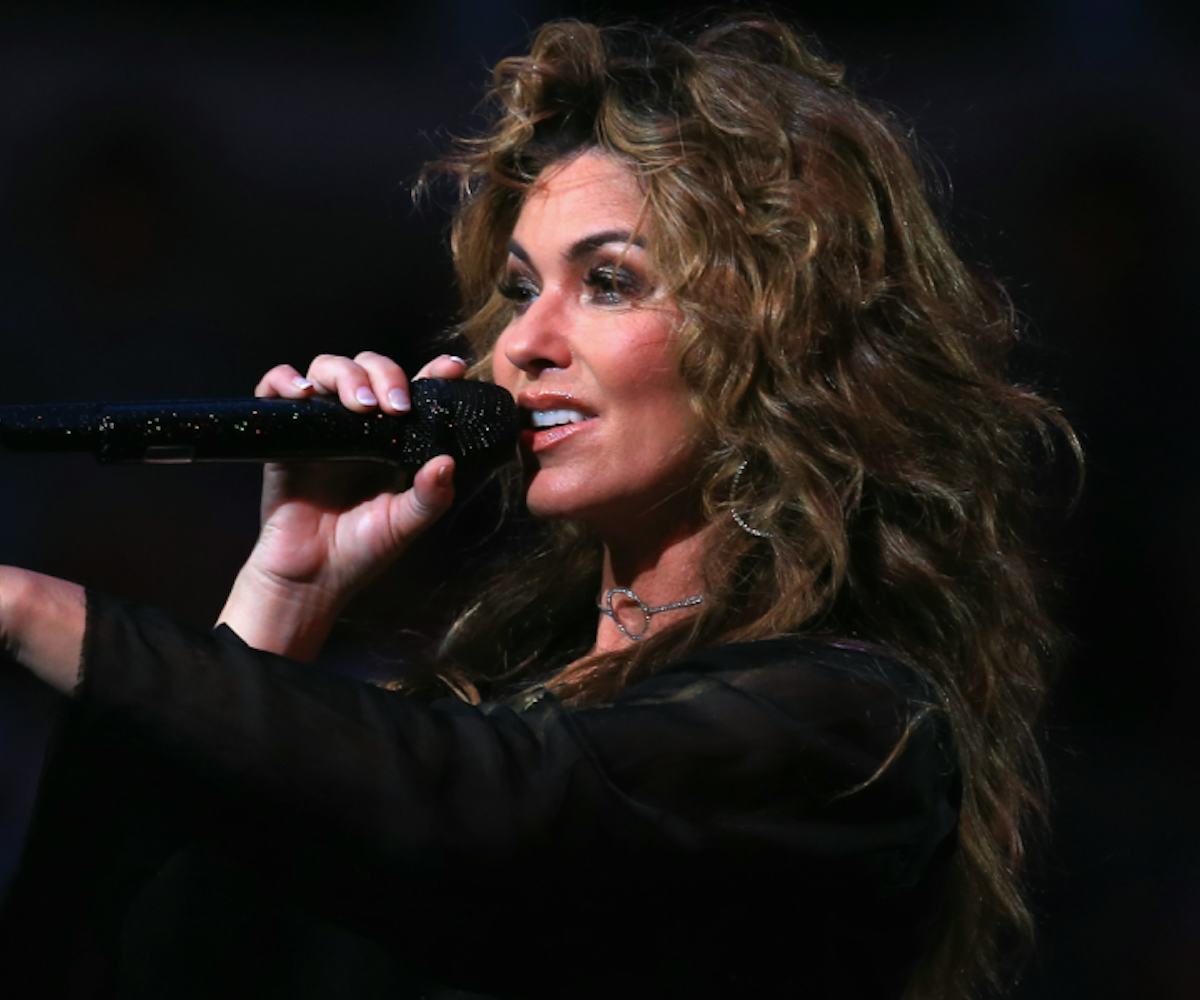 Photo by Chris Trotman/Getty Images for USTA
Shania Twain Says She Would Have Voted For Trump, Apologizes On Twitter
That don't impress us much
On Sunday, in a new interview with The Guardian, Shania Twain had a lot to say about, well, a lot of different things. The singer shared details of her absence from music, childhood abuse she suffered from her father, her marriage, her Lyme disease diagnosis, and even her favorite curse words. And then, the conversation shifted to the 2016 U.S. presidential election.
Twain, who was born in Canada and currently lives in Switzerland, didn't vote in the election, for the record. But, in the interview, Twain said that, though President Trump "was offensive," it (somehow???) wouldn't have deterred the singer from casting her vote for him if she could have. She also called Trump "honest."
"I would have voted for [Trump] because, even though he was offensive, he seemed honest." Twain continued:
Do you want straight or polite? Not that you shouldn't be able to have both. If I were voting, I just don't want bullshit. I would have voted for a feeling that it was transparent. And politics has a reputation of not being that, right?
Twain is one of the best-selling country artists of all time and has three diamond albums, according to Rolling Stone. That means she has a lot of fans, many of whom took to social media to express their disappointment in the news. In response shortly thereafter, Twain posted an apology on her Twitter.
"I would like to apologise to anybody I have offended in a recent interview with the Guardian relating to the American President," the singer wrote. "The question caught me off guard. As a Canadian, I regret answering this unexpected question without giving my response more context."
"I make music to bring people together," Twain continued. "My path will always be one of inclusivity, as my history shows."
You can read the rest of the singer's apology in the tweets below.