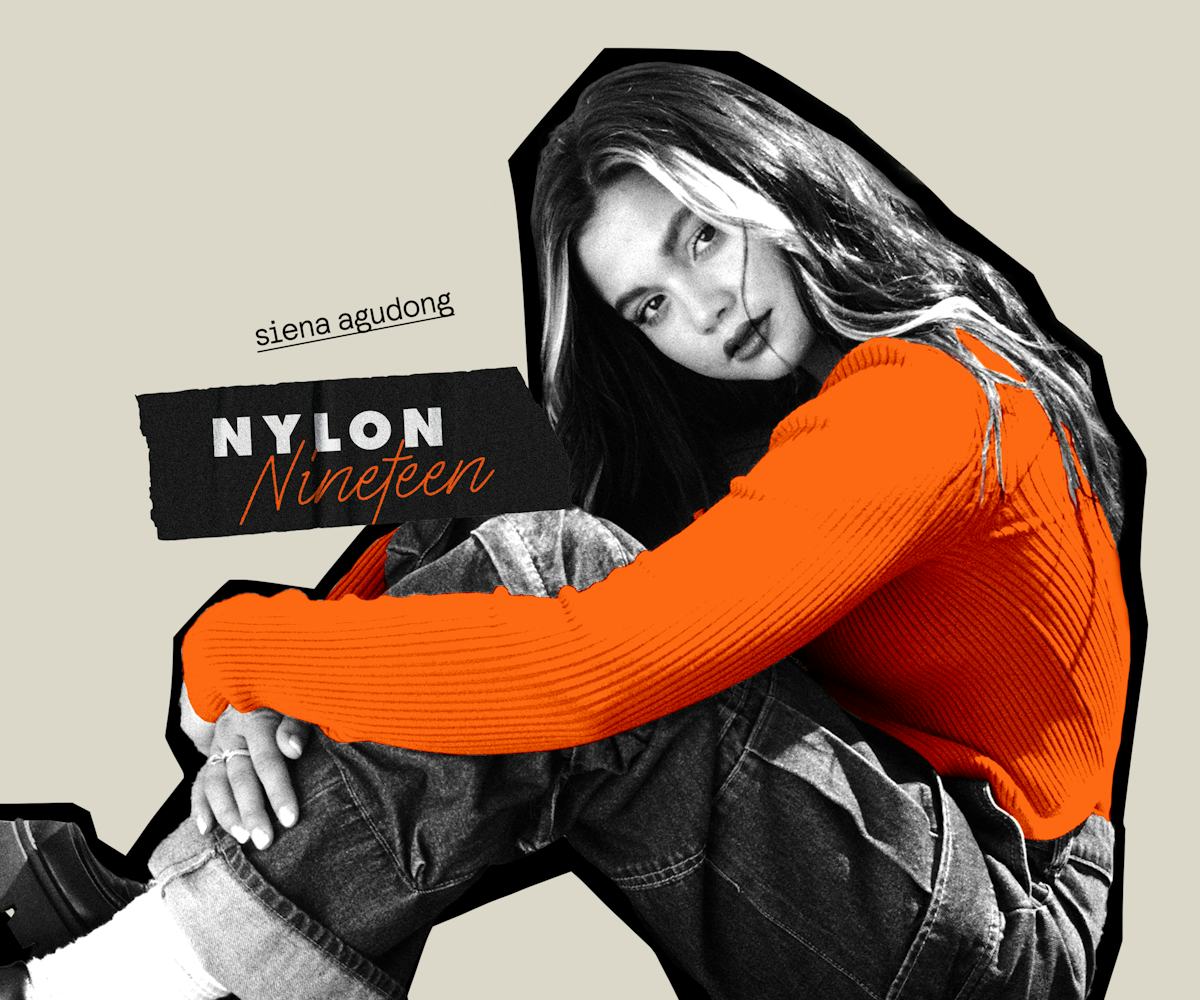 Krissy Saleh
'Resident Evil' Star Siena Agudong Is Graduating In More Ways Than One
The highly-caffeinated rising star of Netflix's latest adaptation is embracing growth.
Siena Agudong has been onscreen since she was eight years old. As a teenager, she had roles in Nickelodeon's Star Falls and the Disney Channel Original Movie Upside-Down Magic. Now, in a lot of ways, she's graduating: Not just to more emotionally expansive roles, but to a bigger, scarier phase of her life.
Last year, she had a cameo in F9 of the Fast and the Furious franchise. Now, she's one of the stars of Netflix's Resident Evil adaptation, out July 15. She'll also be attending NYU in the fall, where she plans to study screenwriting and business.
Agudong is remarkably sweet and grounded for someone who's been in the industry for as long as she has. She says "oh my goodness" a dozen times on our Zoom call, says "bless you" after I sneeze, and tells me the last browser tab she opened was of Getty photos from the Resident Evil premiere.
Her latest role will surely catapult her from Disney sweetheart to grittier gigs. In the series, she plays a young Billie Wesker, the twin sister of main character Jade, a peacekeeper who often has to take care of Jade in a big way. It's a role that Agudong says expanded her acting chops.
"There's no right or wrong when you prep for a role like this. Because ultimately when you're about to do the scene, it's just about letting go," Agudong tells NYLON. "Throughout the years, a role like this would scare me so much and I would overthink it, and I did for sure. But I found that the times I was most successful in the scenes were when I just learned to let go and just breathe and whatever happens, happens, kind of thing."
It's this kind of thinking that will serve Agudong well as she traverses both emotional ground in upcoming roles and physical ground in terms of her move to New York — a good 5,000 miles from her native Hawaii. Ahead of the release of Resident Evil, NYLON caught up with Agudong to discuss her dream music festival lineup, the bad habits she can't crack, and her soy latte obsession.