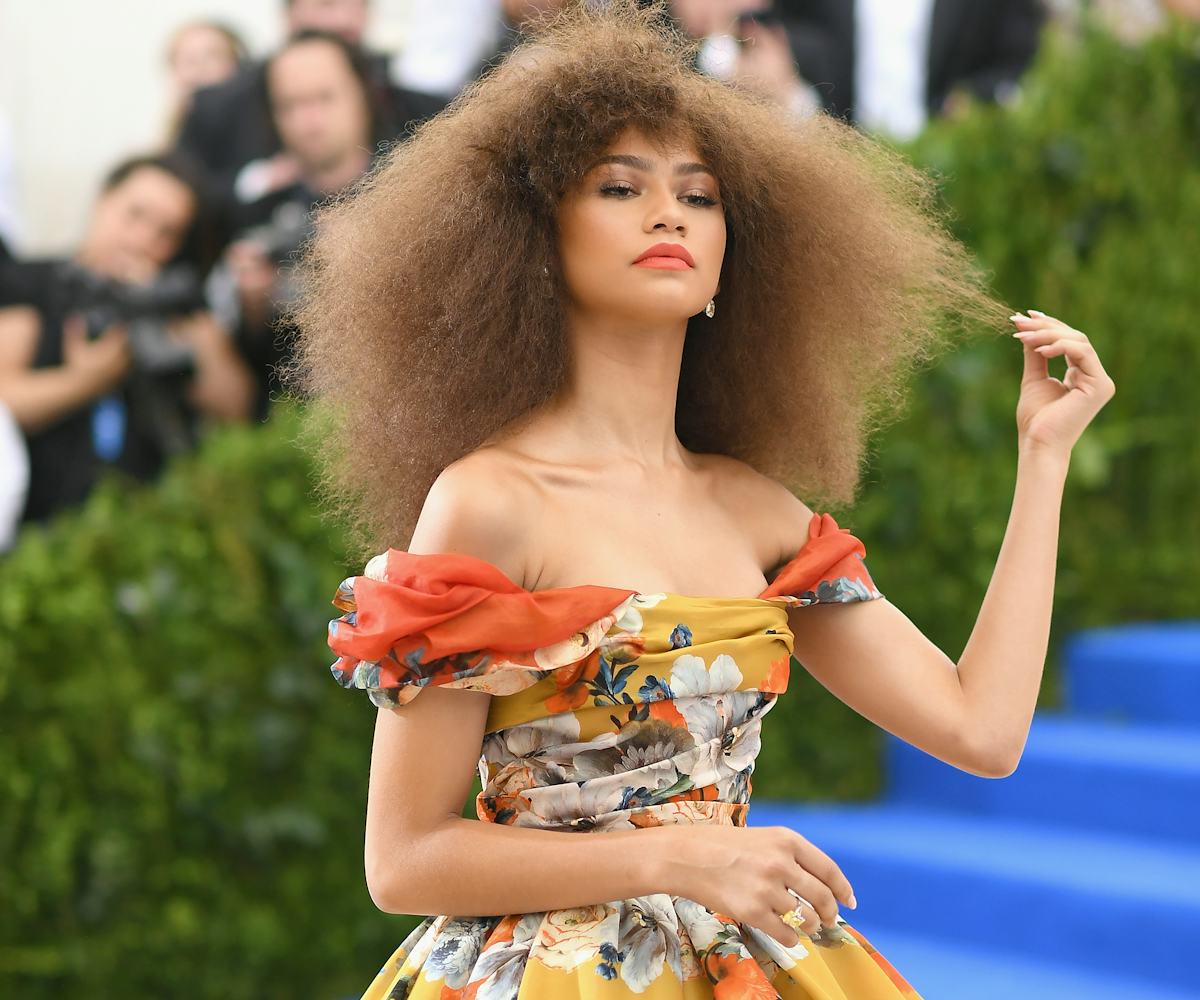 Photo by Dimitrios Kambouris / Getty Images
Zendaya Had A Secret Boyfriend For Four Years
And, no, she's not dating Tom Holland
Despite rumors about the two, Zendaya confirmed that she is not dating her Spiderman: Homecoming co-star Tom Holland over Twitter earlier this week. However, speculation about the relationship led to an interesting conversation with Vogue in which the actress opened up about her first real romantic relationship. Turns out, she had a boyfriend for four years that the media had never reported on.
"It was my first love ... It wasn't a good ending," she said. "You know you're okay in a breakup when your first thought is not, What did I do wrong? It's, That was the dumbest decision of your life, and you're going to regret it forever."
Zendaya's unnamed boo apparently gifted her a miniature black schnauzer named Noon shortly before the two split, and she's been doing much better since. She currently lives with Noon in Echo Park, Los Angeles. She hasn't been in a relationship since.
The Vogue interview also touched on how Zendaya deals with being mixed-race in Hollywood and noted the difficulties of ethnically-ambiguous actresses. "It's a hard thing in Hollywood when you're mixed," says Claire Stoermer, Zendaya's mother, reflecting on the controversy that surrounded Zendaya's casting as R&B legend Aaliyah, a role she later dropped out of. "You're not white enough to be white, and you're not black enough to be black." 
After consciously crafting her image as a family-friendly Disney star, the young actress has realized the best way to get anywhere in life is by just being genuine: "Slowly I realized that was stupid. People think I'm cool when I'm Zendaya," she said.
Spiderman: Homecoming, in which Zendaya plays Peter Parker's intellectual classmate Michelle, drops July 7.