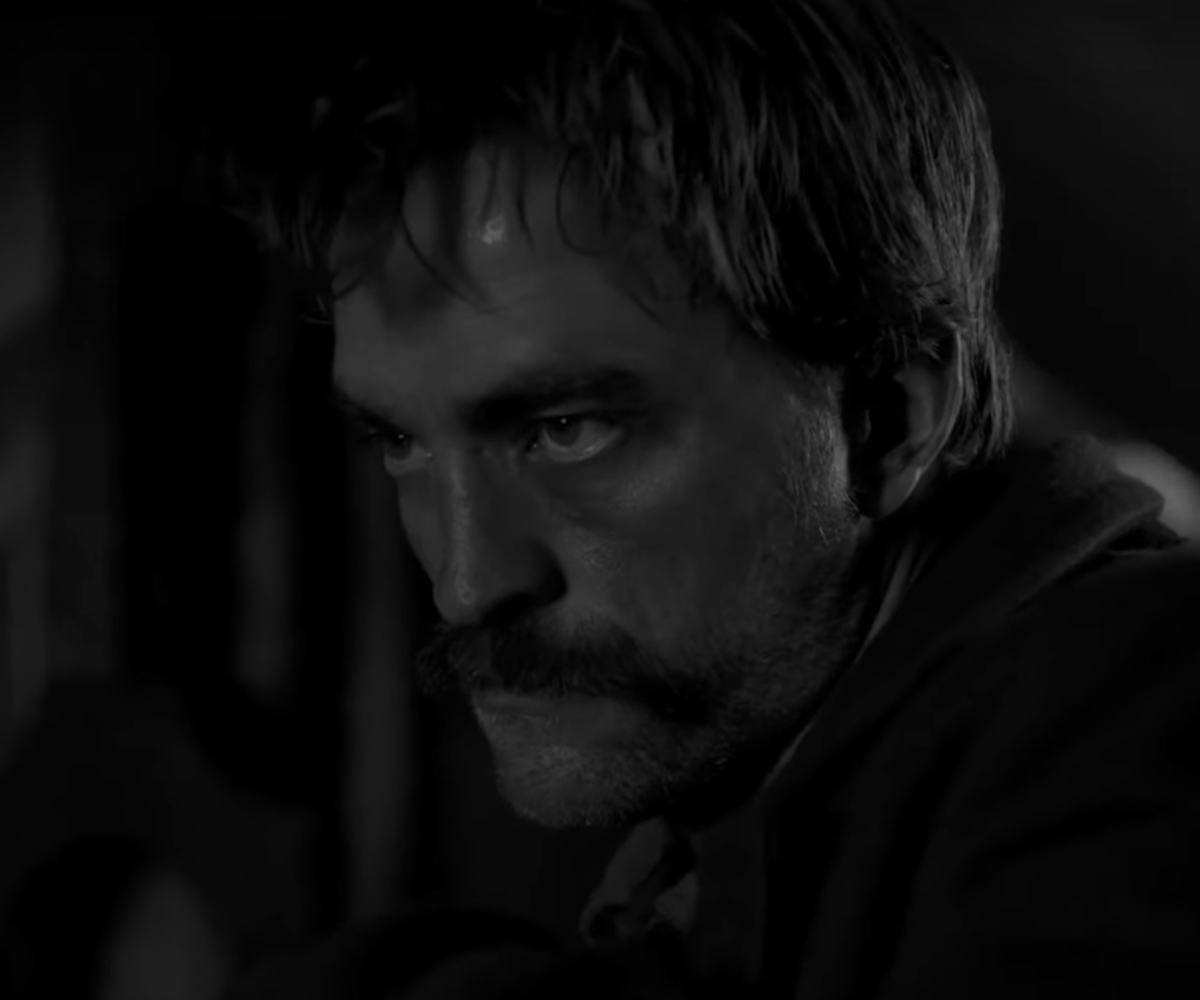 Photo courtesy of A24.
Robert Pattinson Is Unrecognizable In 'The Lighthouse' Trailer
Who knew a mustache could be so transformative?
You can close your eyes and picture Robert Pattinson. Thanks to the frenzied, high-profile fandom of Twilight, his face has been seared into our memories. Strong jawline, pale complexion, five o'clock shadow, brooding eyes... you get it. But I could have watched The Lighthouse trailer at maximum brightness and wouldn't have recognized Pattinson. Who knew a mustache could change so much about a person?
Produced by A24, the indie film studio responsible for movie bangers like Midsommar and The Farewell, the film stars Pattinson and Willem Dafoe. And from the looks of it, that's it. Just them. The movie is about two lighthouse keepers on a "remote and mysterious New England island." The Lighthouse is set in 1890 and is being billed as a "hallucinatory tale." From the looks of things, Dafoe's character is really suspicious that Pattinson's character has chosen such a solitary lifestyle and wonders if he is "keeping secrets." Throughout the trailer, Dafoe urges him to "spill [his] beans." Directed by Robert Eggers (The Witch) and shot in black and white, the whole thing looks unsettling in the best possible way.
Check out the trailer for yourself, below. In case you're wondering, Dafoe looks pretty much the same.