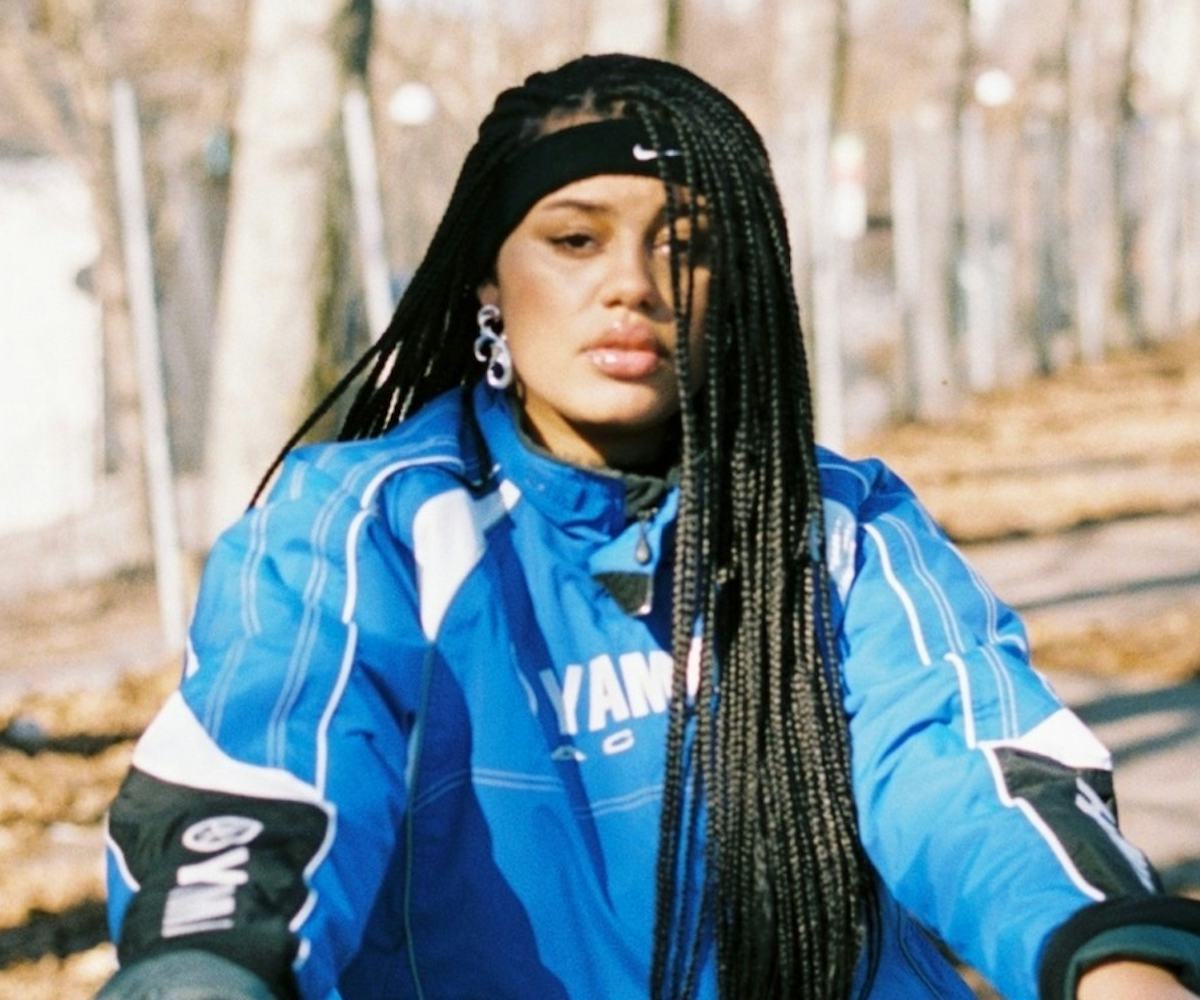 Photo by Sara Saeidi
Lil Halima Shows Us Her Many Talents In Two New Videos
Norwegian musician Lil Halima is making chill, low-key pop music that we can all get behind. And now, the singer, songwriter, pianist, violinist, and producer just exclusively shared with NYLON a couple of her other talents: painting and singing a capella.
Today, Lil Halima shares two videos with NYLON that show us her multitudes. In one, she sings a snippet of her own song, "Who Do U Love," in a gorgeous a capella arrangement, which has us hungry for a full version. Ahead of the premiere, she told us she "just wanted to sing stripped-down, no nothing... It is very simple—the message of the song, that is. And I feel like this exaggerates it." Indeed, the song details the insecurity of thinking a lover is more interested in someone else, and the feeling comes through full-force with this stripped-down version.
But that's not all: In a video that gives us a sample of her entire EP "For The Bright Days," Lil Halima deftly paints her own album cover. The result is a gorgeous self-portrait that I want to hang on my wall.
Listen to Lil Halima's acoustic cover, and watch her paint her album art, in the videos below.