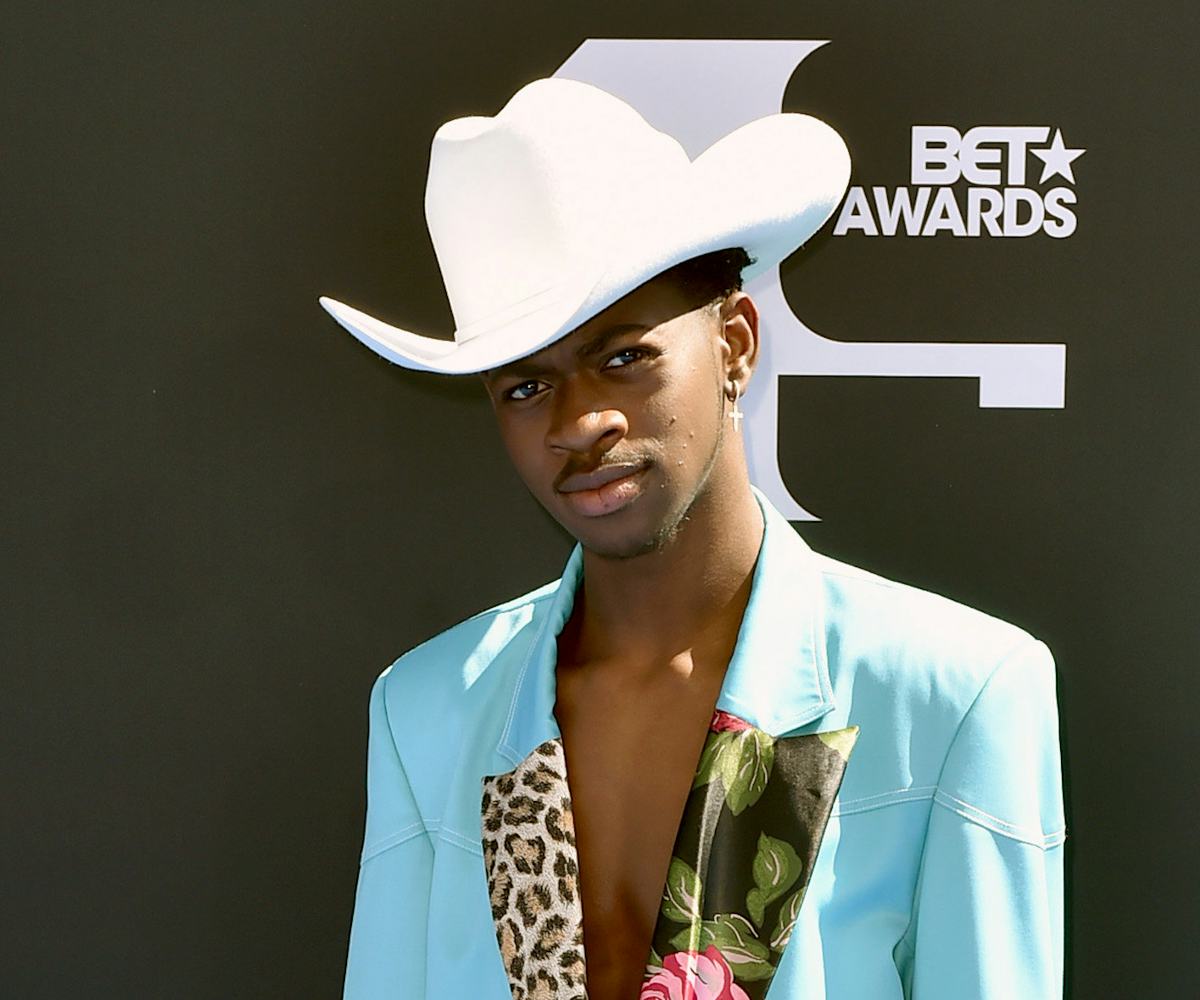 Photo by Aaron J. Thornton/Getty Images for BET
Move Over Timothée Chalamet, Lil Nas X Wore The Best Suit On The Red Carpet
We all know already that Lil Nas X can outdress anyone in rodeo gear, but I'm admittedly late to the game when it comes to recognizing his suit dressing skills. He was arguably the best dressed at last night's BET Awards.
The rapper showed up on the red carpet on Sunday wearing a light blue Pyer Moss suit with no undershirt. The suit jacket was cropped to above his waist, cut off right under the lapels. I'm obsessed!
What really makes Lil Nas X's look stand out, and what made me immediately compare it to Timothée Chalamet's recent looks, is the mixed prints featured on the lapels and on the sides of the pants. He's simultaneously wearing florals, leopard print, and a picnicky print—and it's all so good. The prints on his pants are outlined with fringe, for a little subtle yeehaw. To top it off, he's wearing a white hat and white cowboy boots.
I'm ready for Lil Nas X and Chalamet to design suits together.