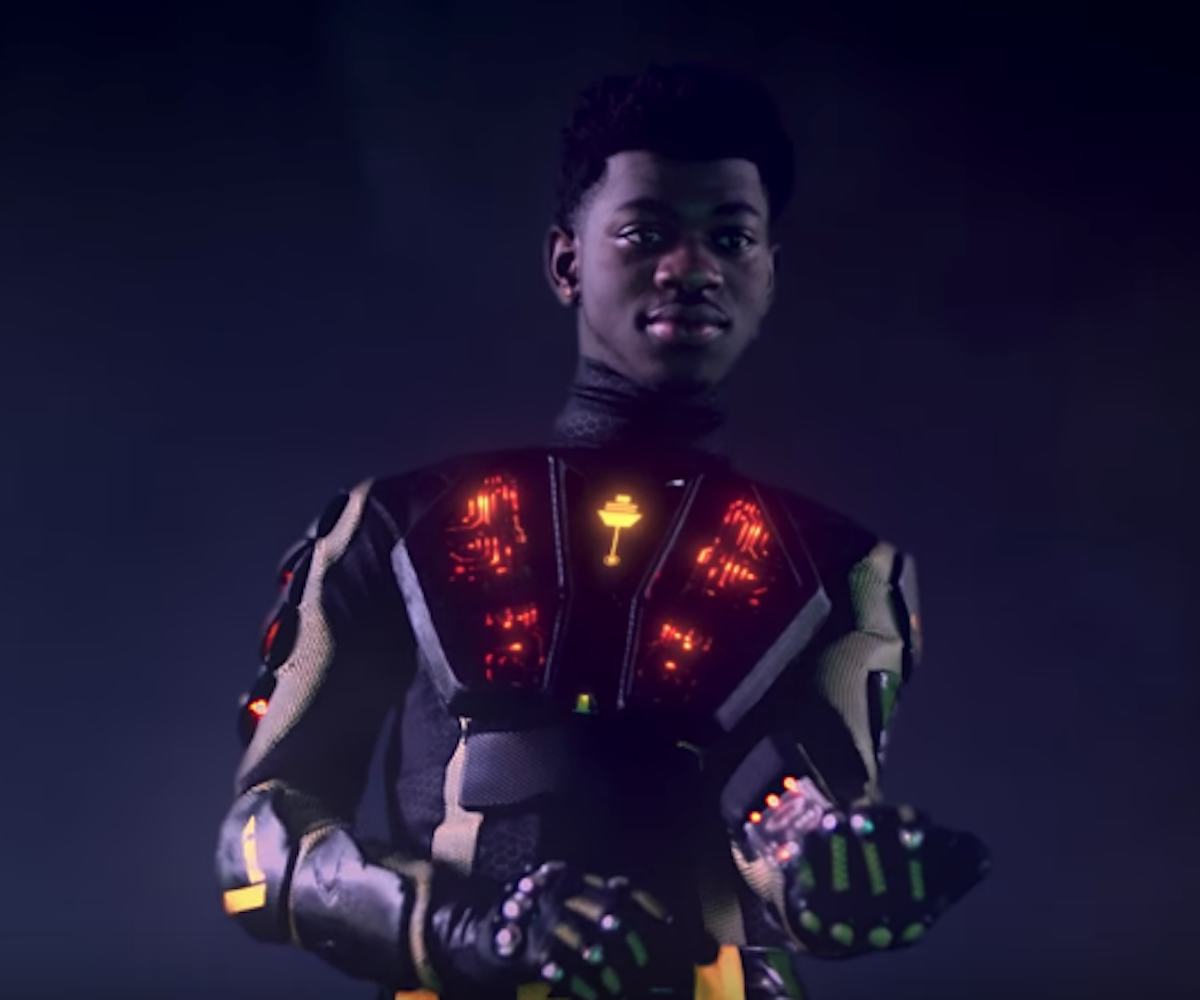 Screenshot via YouTube
A Holographic Lil Nas X Follows Skai Jackson In "Panini" Music Video
If Lil Nas X's debut MTV Video Music Awards performance had you thinking that he should just make his own version of Tron, well, you're in luck. The singer dropped the highly anticipated music video for his song "Panini" today, and it's a two-minute glimpse into what would happen if Lil Nas X was famous 100 years in the future.
In the video, Lil Nas X's face follows Skai Jackson everywhere she goes. He's on virtual billboards, appearing in the streets as a hologram, and even crashing her walk around town by dropping down in front of her with a team of backup-dancing cyborgs. She tries to leave the country to rid herself of him, but he's even showing up on the wings of her plane and blasts through her television screen on a channel called Nas TV. At the end, she literally dives off the plane to escape him and lands right back in the middle of a city where his face is plastered everywhere.
Despite the fact that it's super futuristic, the premise of the video is very relatable. No one in our current world can get away from Lil Nas X, and "Old Town Road" is still permanently stuck in my head. The only difference is I don't mind, unlike Jackson's character.
Watch the video for "Panini," below.