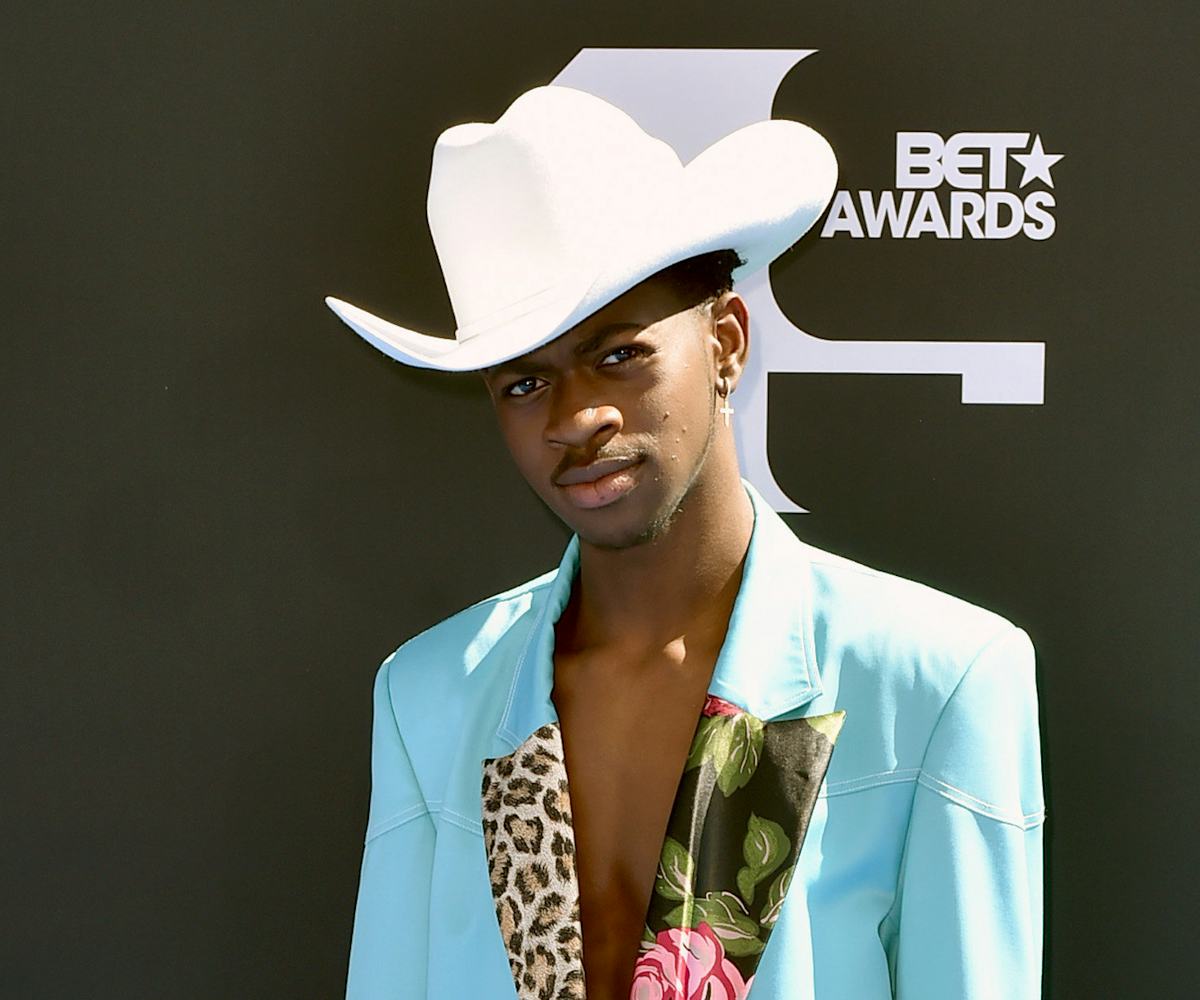 Photo by Aaron J. Thornton/Getty Images for BET
Lil Nas X Just Came Out As Queer
What a way to end Pride month
Lil Nas X ended Pride month in the best way possible. The singer came out as queer on Twitter, telling fans to listen closely to one of his songs.
"Some of y'all already know, some of y'all don't care, some of y'all not gone fwm no more. But before this month ends, I want y'all to listen closely to c7osure," wrote Lil Nas X in a post, which led fans to study the lyrics of the song on his album, 7. He ended his tweet with a rainbow emoji, to show us just what he meant.
If you haven't listened carefully to the song, the lyrics of the chorus seem to be about coming out. They read, "Ain't no more actin', man that forecast say I should just let me grow/ No more red light for me, baby, only green, I gotta go/ Pack my past up in the back, oh, let my future take a hold/ This is what I gotta do, can't be regretting when I'm old."
The rapper also pointed to a rainbow on his EP cover, saying he "deadass thought I made it obvious" that he was queer.
Still, not everyone thought he was being obvious about his sexuality, but the singer is cool with that and retweeting jokes about how subtle he was.
And, like, just cracking jokes, in general, because he's the best.