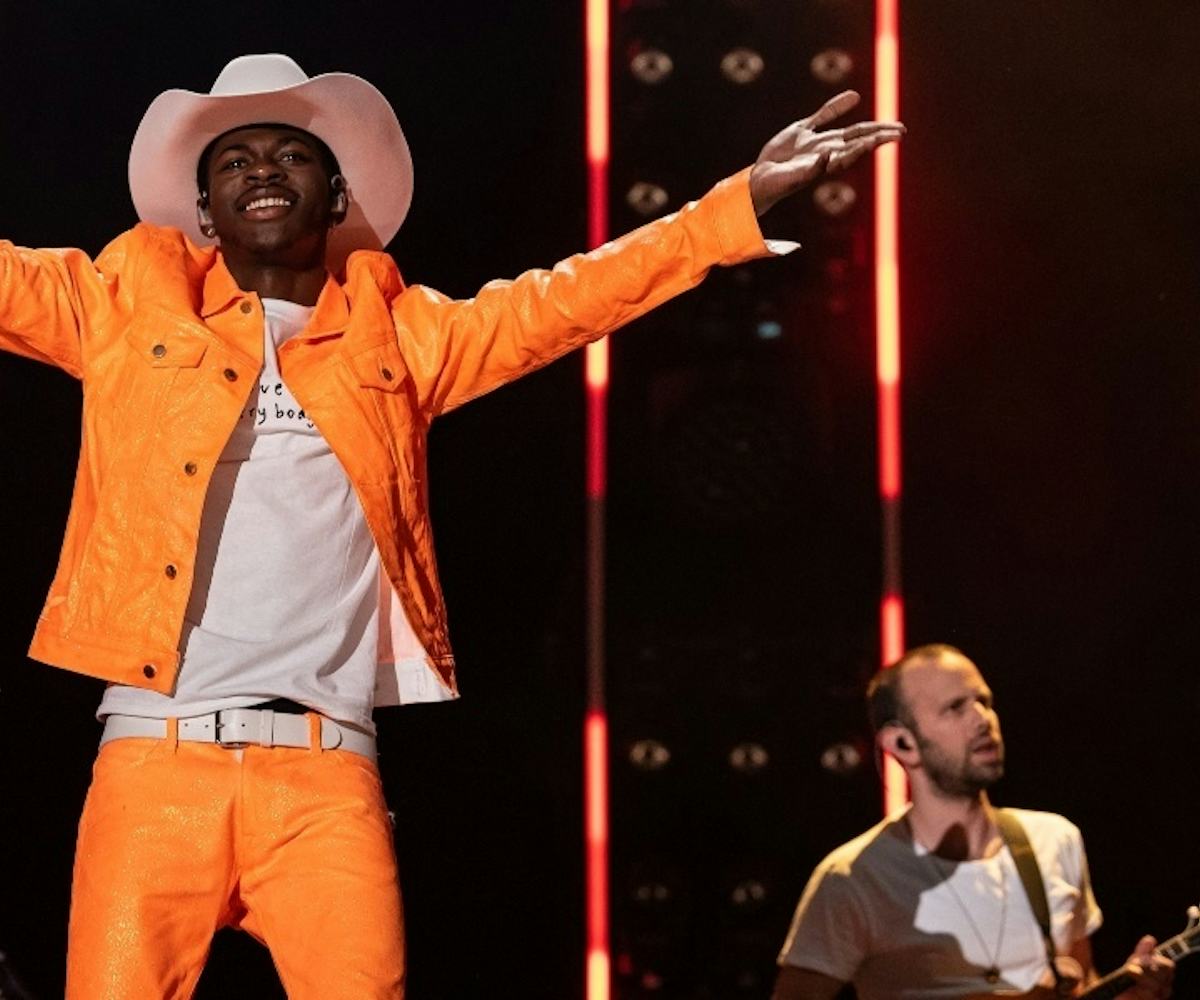 Photo by imageSPACE/Shutterstock.
Lil Nas X Had The Most Hilarious Response To Losing No.1 Song Spot
I have no choice but to stan his trolling
It's finally happened. Lil Nas X's eternal bop, "Old Town Road," is no longer the number one song on Billboard's Hot 100 chart.
After 19 weeks, the country music disruptor and emerging queer icon was dethroned by Billie Eilish, whose new single "Bad Guy" has replaced it. He seems to be celebrating the chart rank shift more than Eilish, despite this being her first No. 1. The rapper congratulated Eilish, saying "u deserve this!!!" He also shared a touching tribute to his impactful song on Instagram with a photo of himself atop a rearing horse. "This journey has taught me so much," he said about the massive success of his debut single.
But then he hilariously trolled us all.
On Twitter, he joked about being dropped from his label as a result of not retaining his top slot. Using a video of Squidward, looking haggard and begging for spare change inside of a cardboard box, Lil Nas said: "Me when Columbia drop me from the label because Billie Eilish took the number 1 spot."
Only this pure-hearted lamb could make a chart demotion so precious and funny.
Billy Ray Cyrus, who was featured on "Old Town Road," also congratulated Eilish on Twitter, saying that her "persistence paid off."