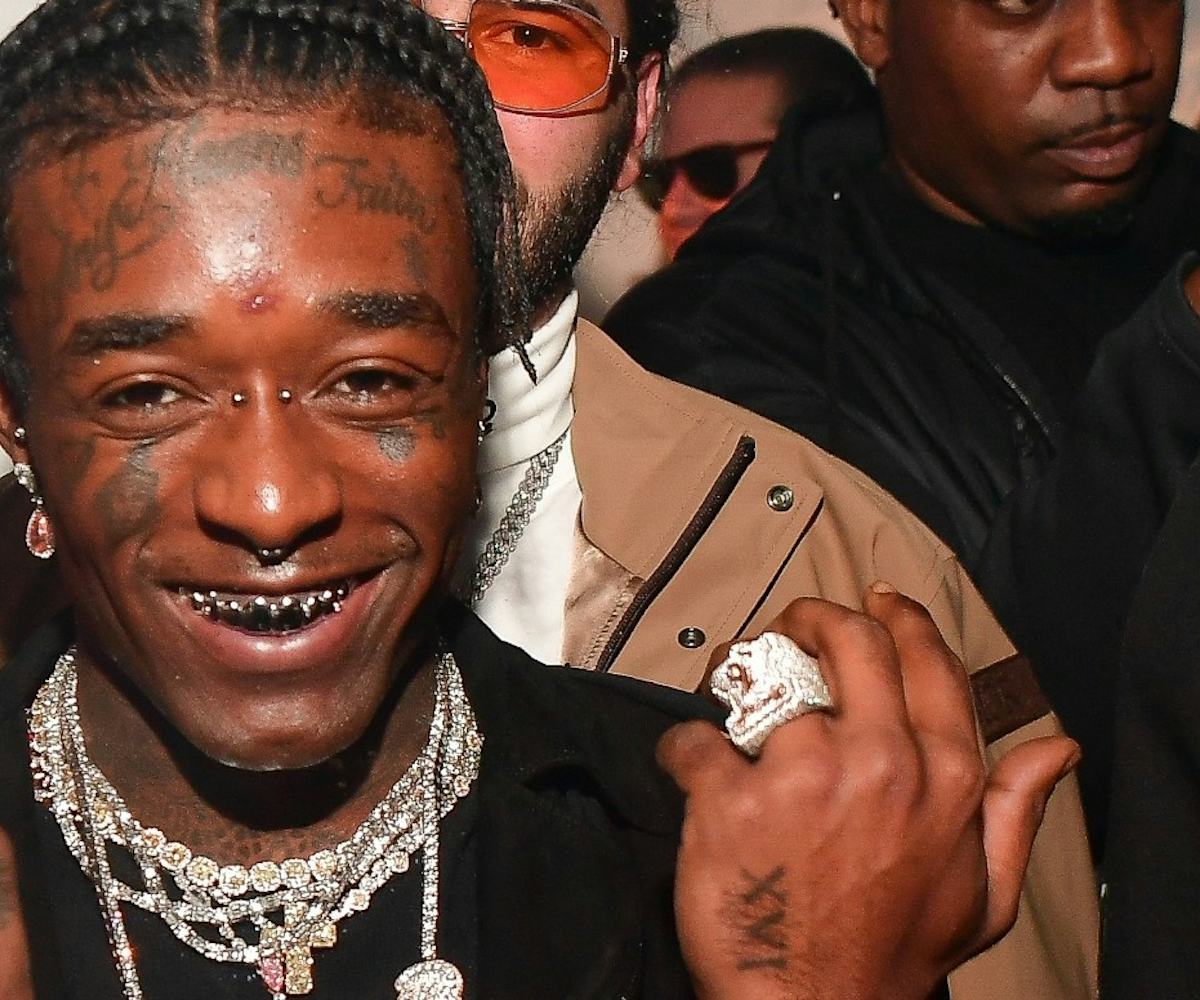 Photo by Prince Williams/ Wireimage
Lil Uzi Vert Drops Part 2 Of 'Eternal Atake': 'LUV vs. The World 2'
The rapper is clearly commited to "flood 2020"
Lil Uzi Vert was not kidding when he proclaimed at the end of 2019 that he was going to "flood 2020." Just a week after dropping his highly-anticipated sophomore album Eternal Atake, he's back with a whole other project: LUV vs. The World 2. Alhough EA was conspicuously devoid of features excepting "Urgency" with Syd, LUV vs. The World 2 tapped a slew of rappers including Chief Keef, 21 Savage, Future, Gunna, Young Thug, Lil Durk, Young Nudy, Young Thug, and NAV. The project also includes the long-awaited and highly-requested hitters, "Myron" and "Lotus."
Uzi dropped the 14-track project the morning of March 13, a release that he's calling the second half of Eternal Atake. "I put 2 albums in one second half of EA is LUV vs The World 2," he clarified in a tweet on Friday.
It's been a tumultuous road to LUV vs. The World 2 and Eternal Atake, a project that he first started teasing in 2018. In the time since, he's gone through a short-lived retirement, and feuded with his record label, Generation Now. It was only a few months later when he signed a management deal with Roc Nation that he returned to the studio for his sophomore album. Up until the end of 2019, the status of EA seemed up in the air.
Now that EA, and its unexpected counterpart are out in the world, what will Uzi do next? Maybe go into film — if the creativity displayed in his BabyPluto short film is any indication. Watch it below and stream Eternal Atake (Deluxe) - LUV vs. The World 2.