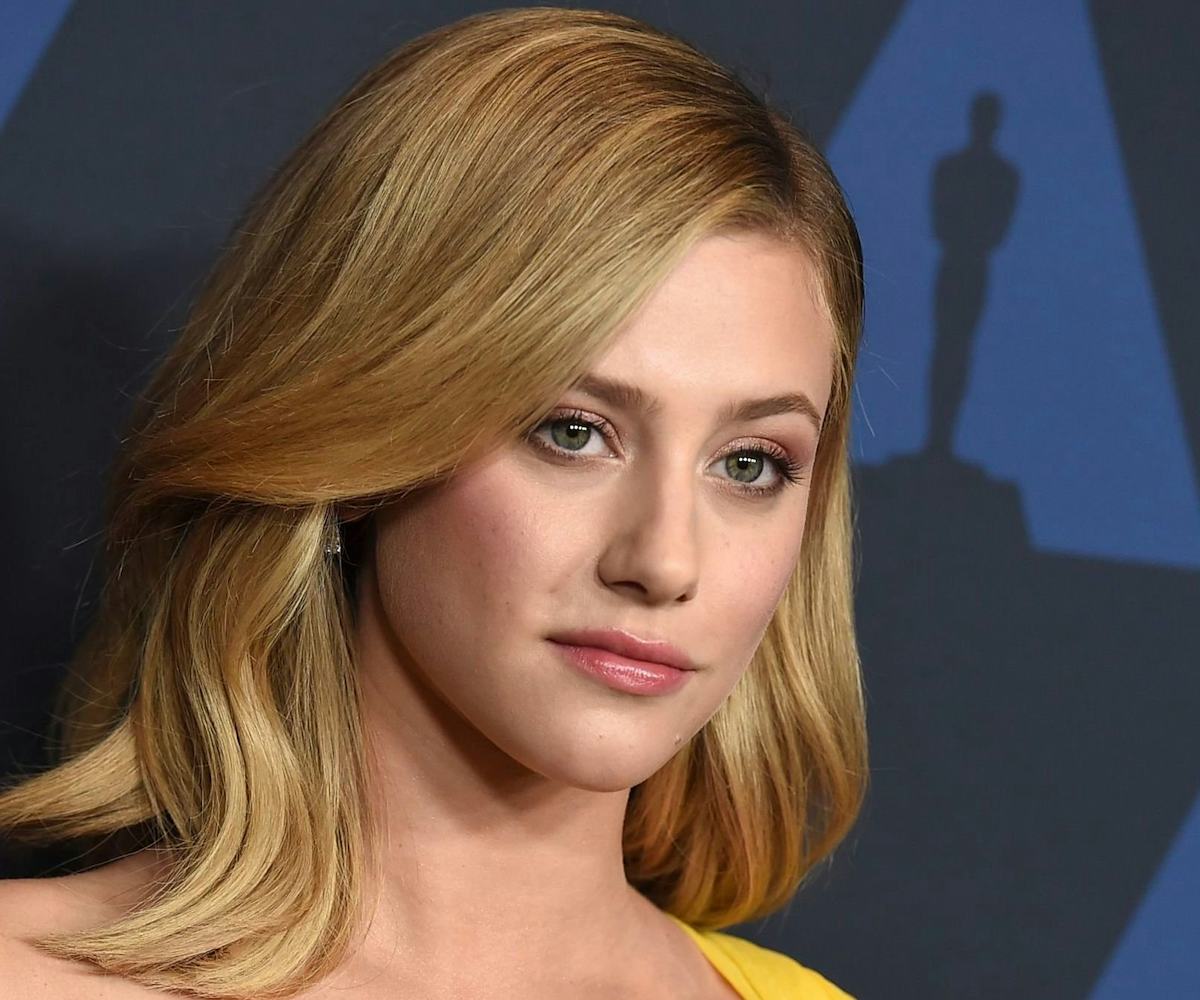 Photo by Jordan Strauss/Invision/AP/Shutterstock
Lili Reinhart Announces Her Covergirl Partnership With A Very Good Selfie
We couldn't have picked a better person than the 'Riverdale' actress
Lili Reinhart can now add beauty ambassador to her running list of accomplishments. The soon-to-be author and Riverdale actress is the newest Covergirl, which she announced via a glowy selfie on Instagram Wednesday morning. "Meet your newest @COVERGIRL," she wrote in the caption, adding that she's thrilled to be the face of "such an iconic makeup brand." Reinhart says she hopes to use her new platform to "advocate for confidence & self-acceptance in a world where so many young men and women feel compelled to change themselves." As someone who regularly blesses us with skin-care content on Instagram story (her meme-worthy documentation of getting a facial is one instance), she is the embodiment of the brand's "easy, breezy, beautiful" mantra.
Reinhart even did her own makeup for the announcement, which she opened up about via press release. "It's important for me to show that being a COVERGIRL can mean doing your own makeup... It's all about whatever makes you feel confident and beautiful."
Covergirl is also looking forward to the partnership. "She embodies a woman who is unapologetically herself — she is authentic, talented, and truly lives by what she believes in," shared Erika Woods, vice president of marketing at Covergirl, in a press release. "It is truly an iconic moment to be inaugurated into a long line of COVERGIRLs who represent culture, beauty, self-expression and individuality in an accessible and real way."
Reinhart also hinted at a soon-to-be-released makeup collection from the brand in the caption, of which she will be the face.
See the post, below.