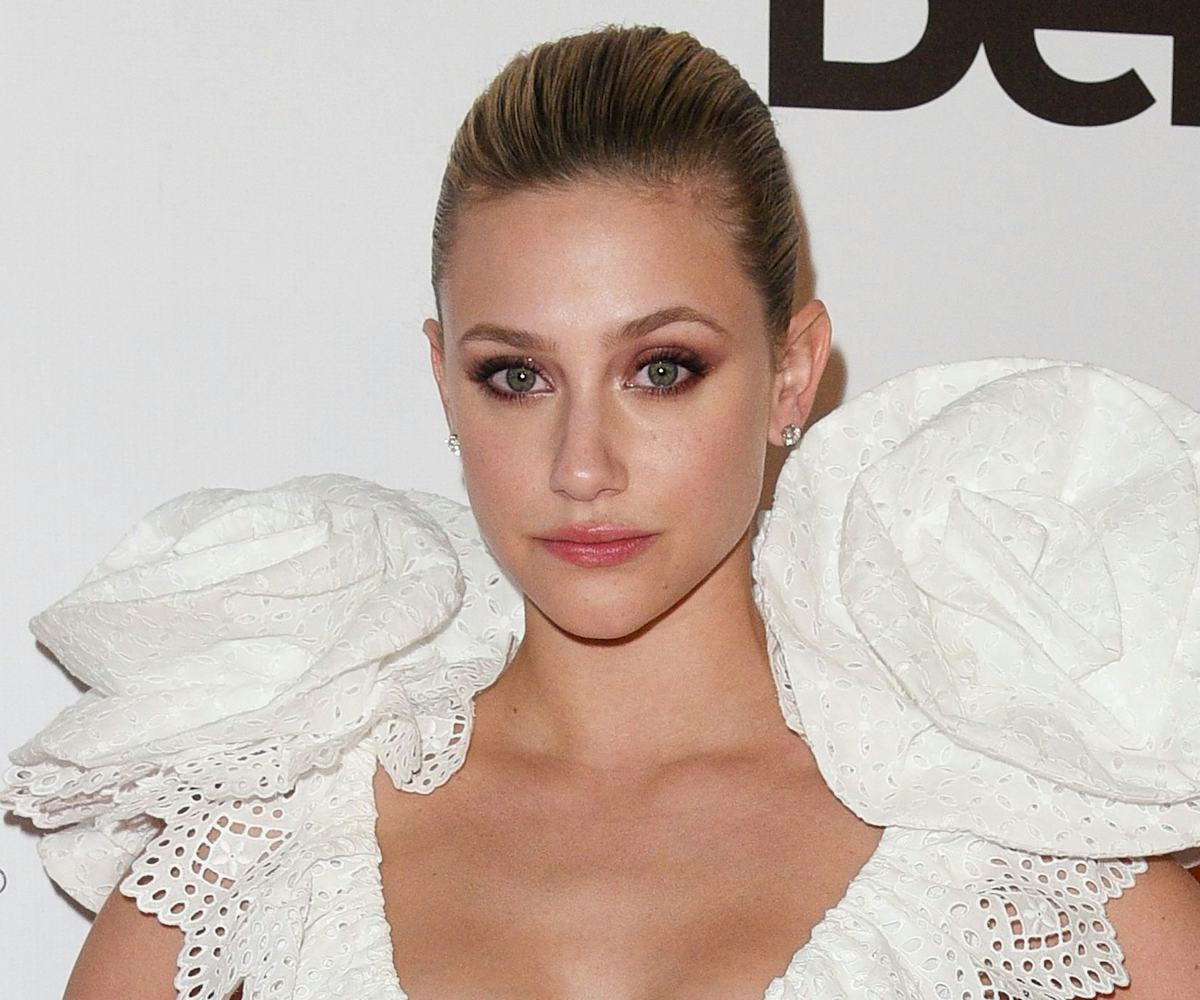 Image via Shutterstock
Lili Reinhart Staring Blankly Into The Abyss During A Facial Is A Mood
If you've ever been the recipient of a facial, then you know that at some point during the service, you're literally just sitting there, waiting for you face to absorb the mask or treatment. And sometimes in just sitting there, you have the opportunity to ponder the inevitability of your own demise, remember a particularly cringe-y interaction from three years ago, or—in Lili Reinhart's case—make meme-worthy Instagram stories.
The Hustlers actress took to the 'gram yesterday to share a behind-the-scenes look at her skin-care treatment, her face slathered in a mystery purple substance and what appears to be chunks of oats. A calming facial maybe? She then shared not one, but four photos and videos of her staring blankly ahead as the goo did its thing. It was, in fact, an entire mood, and a reminder of why she's one of our favorite actors right now.
The self-care moment came after a day of working on Riverdale, which returns in a few short weeks, with Reinhart sharing a quick snap of co-stars Camila Mendes and KJ Apa a few slides before. Her fellow cast members also shared their own snaps from set: Mendes shared a video of her home on the show, and Apa posted videos of general shenanigans with him and co-star Casey Scott.
See the (hilariously) repetitive posts ahead.