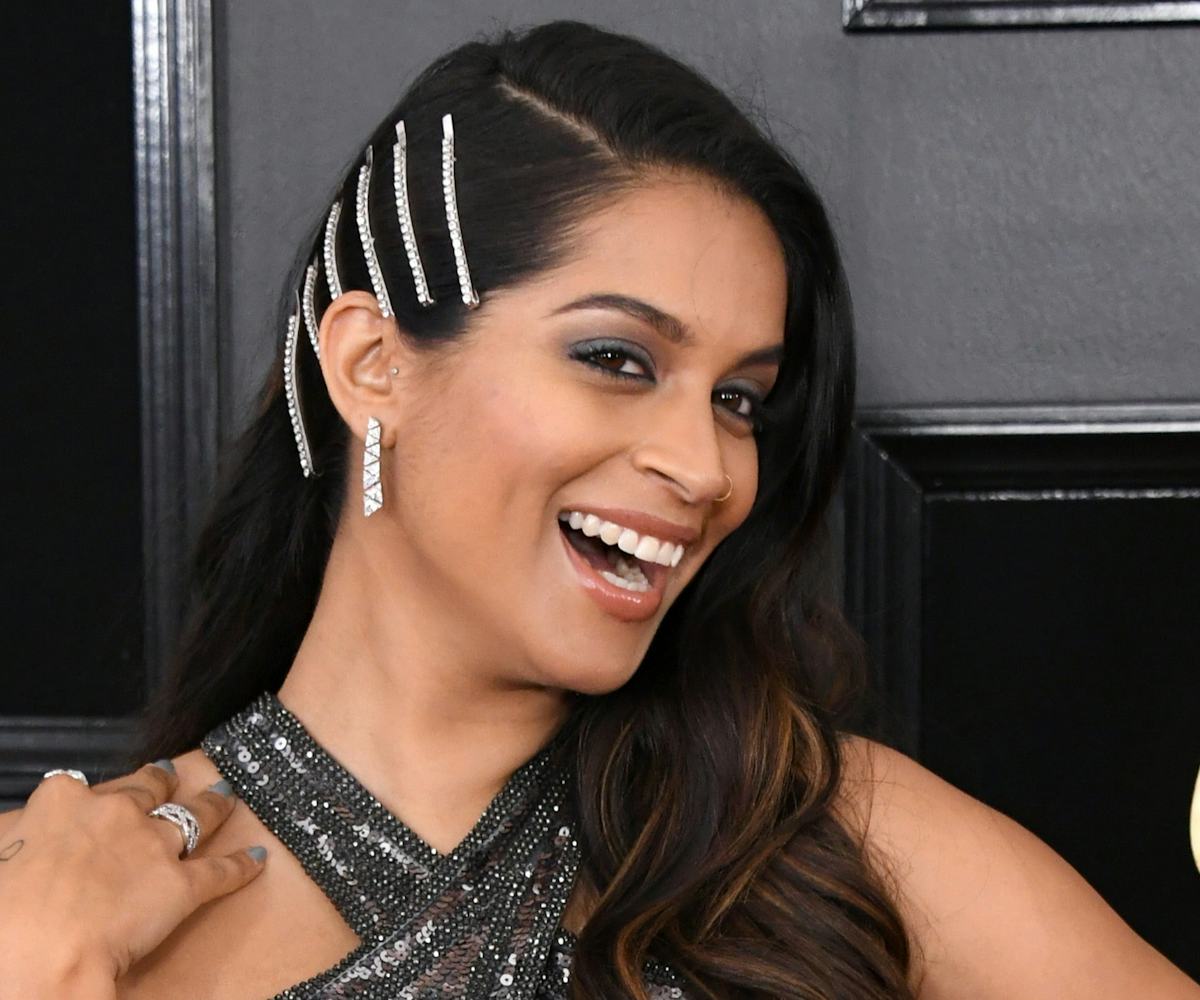 Photo by Jon Kopaloff/Getty Images
YouTuber Lilly Singh Makes History Replacing Carson Daly As Late-Night Host
YouTuber Lilly Singh is coming to late-night television: In an interview with Jimmy Fallon on The Tonight Show, she revealed that she would be taking over Carson Daly's 1:35am time slot on NBC. She's the first Indian woman to be given this role.
"Ya girl is getting her own NBC late-night show!" she revealed to Fallon, also telling him that the show will be called A Little Late With Lilly Singh. Singh said that her goal is to make the show more diverse than others in the space already. "I'm so excited because I truly get to create a show from scratch, I get to make it inclusive, I get to create comedy segments and interview people and really create something that I believe in," she continued. "I'm so honored and humbled."
She continued to gush on Twitter, saying that "my heart is so incredibly full. Thank you so much for all the love and positive energy. I'm speechless. I'm overwhelmed." In another tweet, she said, "India I can't wait to celebrate with you."
Her new 30-minute show, she said, would include interviews with a variety of guests and be similar in tone to the content she already creates on YouTube—where she has a whopping 14 million followers—though now she will have "more than three staff members, and my sound guy won't also be an extra."
She also gave a "huge shout-out" to "all the women who have been before me and are currently in this space, because I could not have done it without them paving the path." Samantha Bee, Chelsea Handler, Wanda Sykes, and Joan Rivers are some of the women who have had (or still do have, in Bee's case) late-night segments.
Singh said that her show will premiere "fall-ish, probably September," so keep your eyes peeled for an official premiere date. Watch her reveal the news and try out Fallon's desk, below.