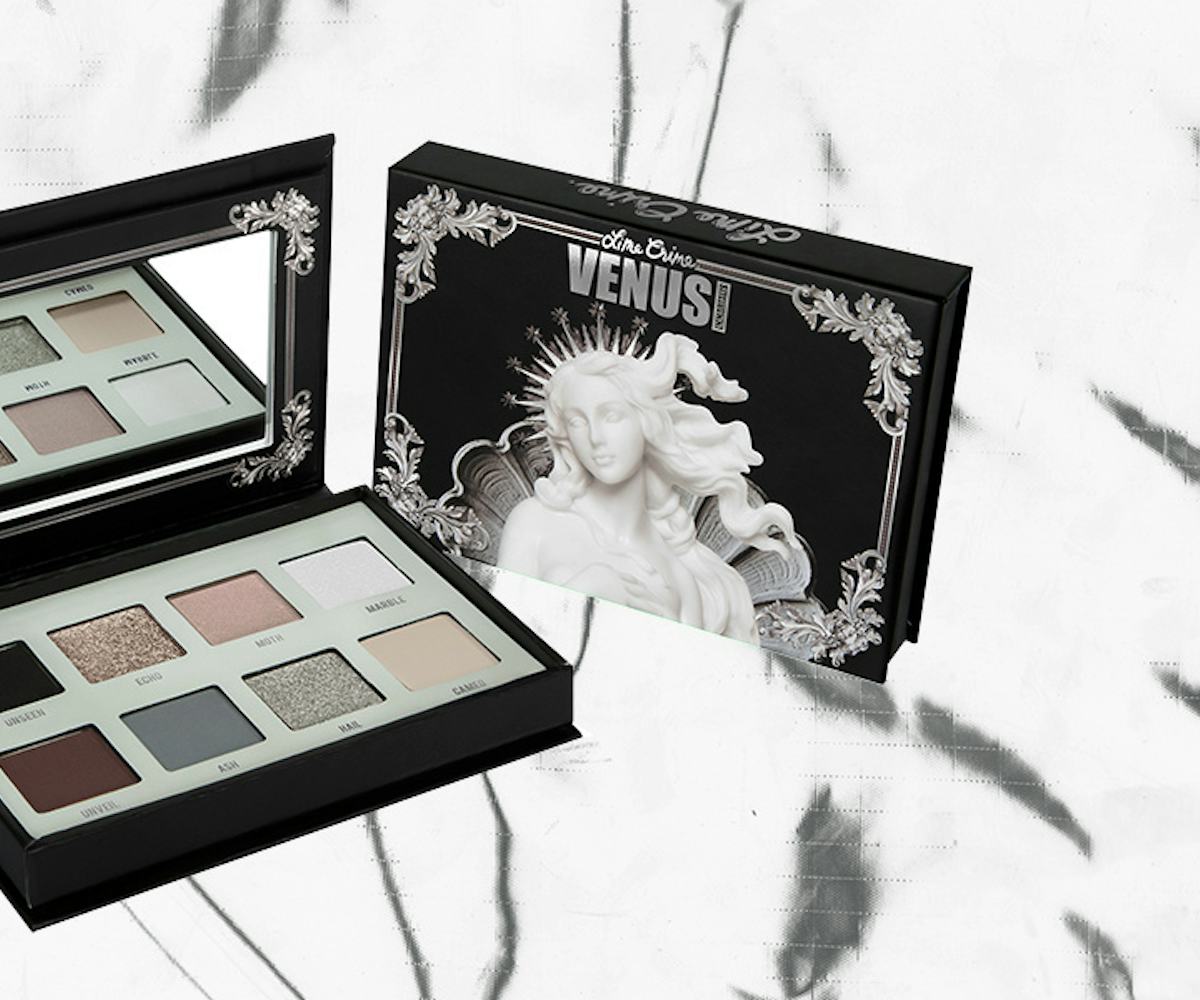 Image courtesy of Lime Crime
Lime Crime's Final Venus Palette Is Its Gothiest Yet
Lime Crime is closing the chapter on its cult-favorite Venus eyeshadow palettes with an offering fit for the grungiest of eye looks.
The final palette—aptly named Immortalis—will be the last Venus palette to come from the brand and contains eight cool-toned, smoky shades, a departure from the brand's earlier versions. "Immortalis will allow Venus' legacy to live on forever through neutrals, blacks and whites, as classics never die," the brand said of the final launch in a press release. The packaging itself speaks to the end of an era—the usually vibrant palette instead features a white, marbled Venus on a black background. It also glows in the dark, which, eyeshadow fan or not, you have to admit is pretty cool.
Although Immortalis will be the final palette in the Venus family, the line isn't going anywhere. Current Venus palettes will remain in production for the foreseeable future, so consider this more of a swan song than a reason to hastily purchase every previous palette in existence. Immortalis will be the same price as previous eight-pan Venus Palettes—$38—and will be available on Ulta.com and LimeCrime.com on September 9.
Lime Crime, Venus Immortalis, $38, available at LimeCrime.com.