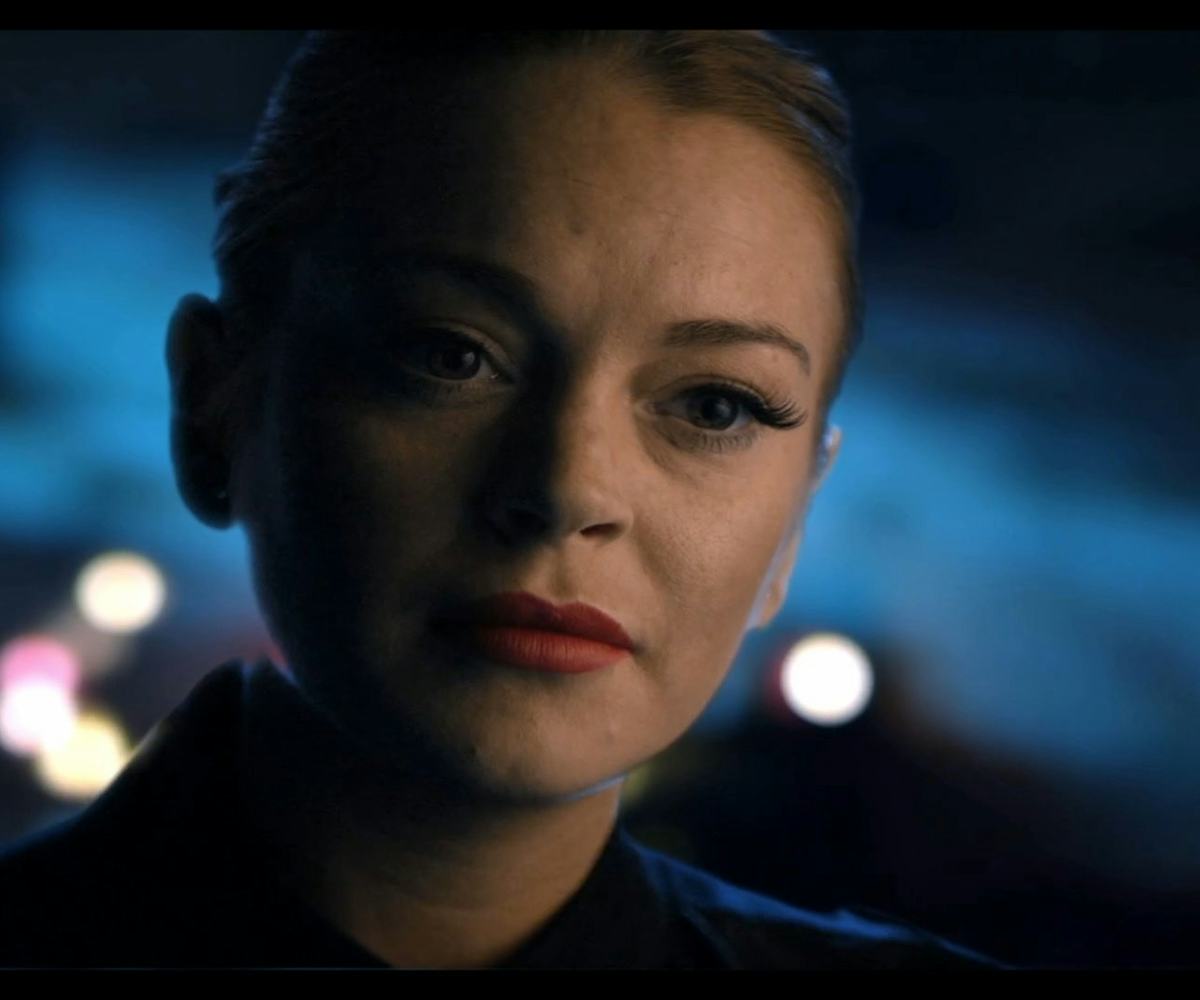 Photo courtesy of Momentum Pictures.
Lindsay Lohan Hires A Werewolf Detective To Save Her Husband In New Trailer
Yeah, you read that right
Just when we thought we had her nailed down, Lindsay Lohan has once again proven her ability to keep us all on our toes. The Beach Club owner and boss is about to appear in her first film since 2013's The Canyons, and I doubt it's anything you thought it would be. Momentum Pictures just dropped the trailer for Among the Shadows, a sci-fi thriller about an ongoing war amongst a secret society of werewolves. Lohan plays a politician's wife trying to protect her husband from an assassination plot. So she hires a werewolf detective (Charlotte Beckett) to help save his life. Check out the trailer below and see for yourself.
Prior to this film, and the debut of the MTV reality show about the employees of the beach club she owns in Mykonos, Greece, we haven't seen much of Lohan on screen. Last summer she broke a three-year lull when she became a regular on the second season of the British comedy, Sick Note. From her relationship to her business ventures to her accents, it's often hard to predict what will come next from her. Still, Lohan in a werewolf movie has me shook.
Among the Shadows, directed by Tiago Mesquita, will be available on digital and on demand on March 5.