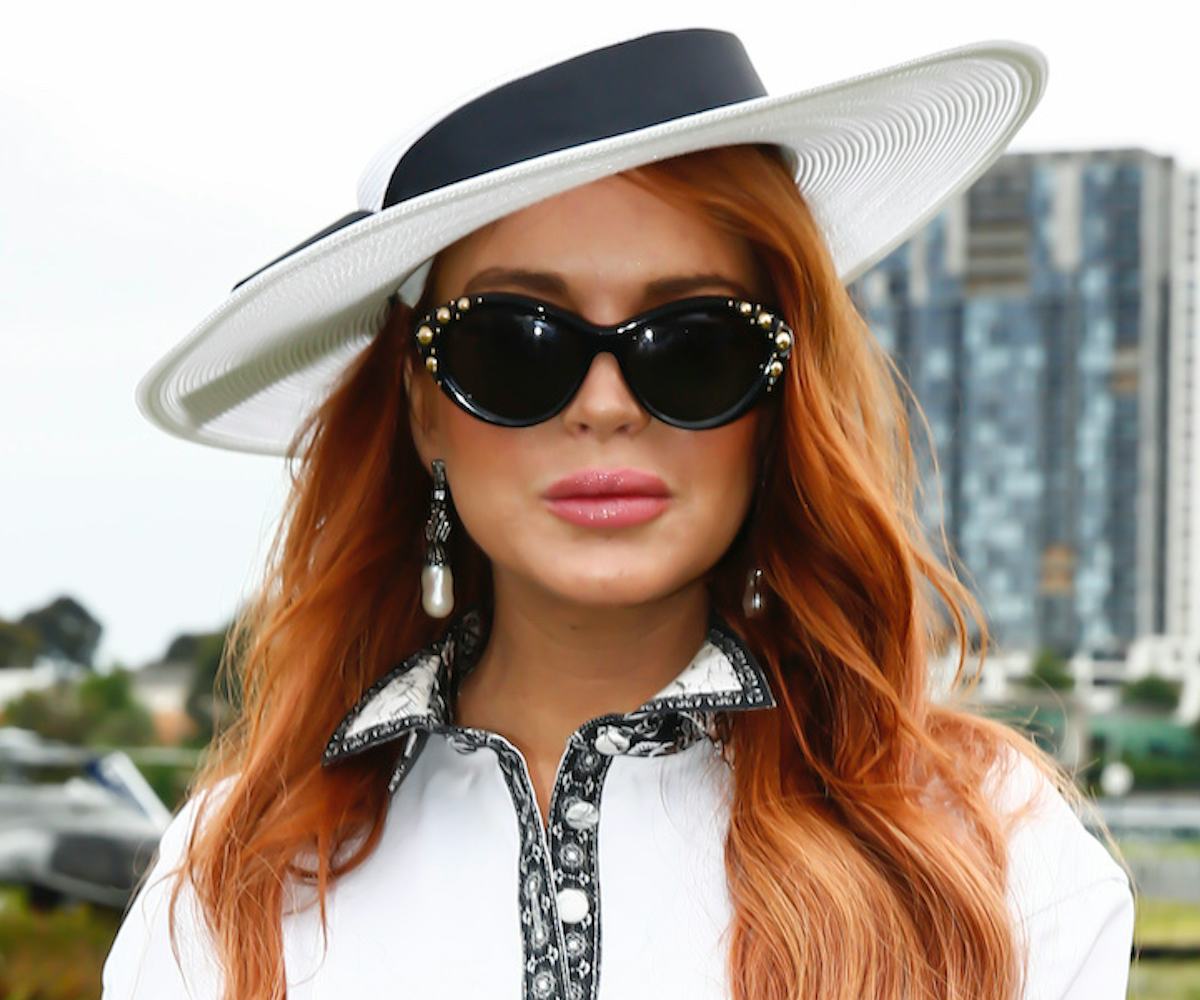 Photo by Sam Tabone/WireImage via Getty
Lindsay Lohan Says A New Album Is Coming In February
Lindsay Lohan has made a semi-formal announcement regarding the progress of her highly-anticipated, very first album since she released two LPs in her heyday. Lilo said via an Instagram comment on a fan account that she will release an album at the end of February. The account had posted a photo of Lohan singing on stage with the caption, "hope we get LL3 this year," to which she replied, "End of feb!"
Lohan has mostly kept quiet about new music she has in the works, though in August a teaser of a new song, "Xanax," premiered on Virgin Radio Dubai's The Kris Fade Show. The song, which show host Fade said was about "anxiety and pressure and taking care of yourself," was Lohan's first since 2008's "Bossy." She also, of course, released Speak, featuring the cult hit single "Rumors" in 2004, followed by A Little More Personal (Raw) in 2005.
Aside from apparently making new music, Lohan has been busy working in television the past few years, debuting her (now-cancelled) MTV reality show Lohan's Beach Club and appearing as a judge on Australia's Masked Singer.