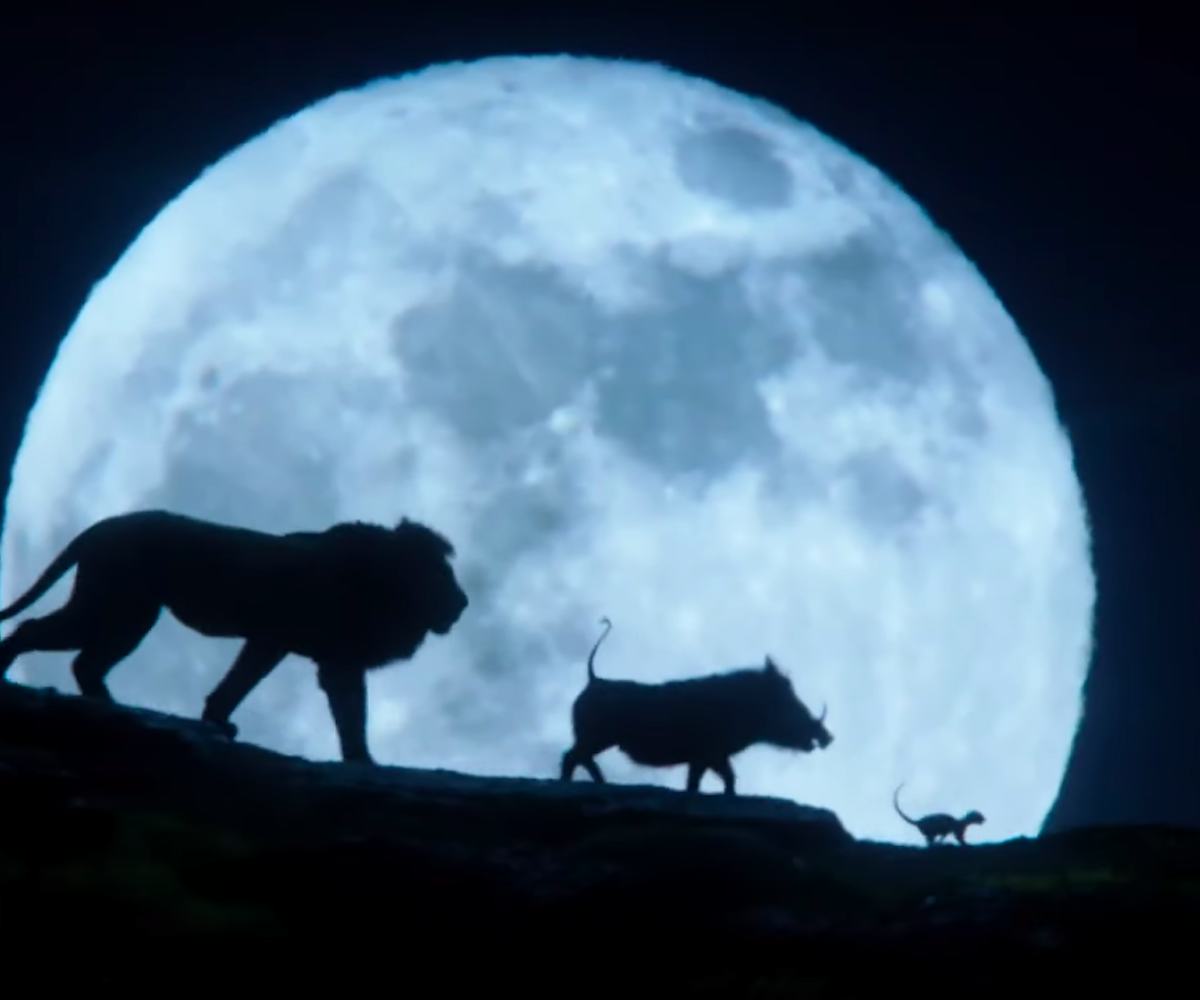 Photo courtesy of Walt Disney Studios.
The First Full 'Lion King' Trailer Has Serious 'Our Planet' Vibes
And it prominently features the OG creepy uncle, Scar
Is it just me, or does the first full trailer for the live action Lion King remake looks like a sequence from Our Planet, the Netflix docuseries about non-human life? It can't just be me.
Anyway. The nearly two-minute clip also resonates with OG Lion King vibes, being a pretty much shot-for-shot recreation of the animated '90s classic. It begins with Scar (Chiwetel Ejiofor), the ultimate creepy uncle, complaining to his nephew and heir-to-the-throne, Simba (Donald Glover), about how life isn't fair, and how injustice has relegated many to the dark, "begging for scraps." Enter Scar's brother, King Mufasa (James Earl Jones), who explains to his son that everything "exists in a delicate balance" that must be respected, and that a ruler's role is to be generative, and a steward, rather than accumulative. Mufasa imparts: "While others search for what they can take. A true king searches for what he can give."
Just like Our Planet, the new Lion King trailer nods to the wonders of nature, while emphasizing the responsibility to conserve it. But there's also plenty of nostalgic references within it, from seeing Simba, Timon (Billy Eichner), and Pumba (Seth Rogan) strutting through the jungle in the moonlight, to Rafiki (John Kani) using natural elements to paint a portrait of a baby cub, to Nala (Beyoncé Knowles-Carter) giving Simba that look among them.
The Lion King hits theaters on July 19, check out the trailer below.