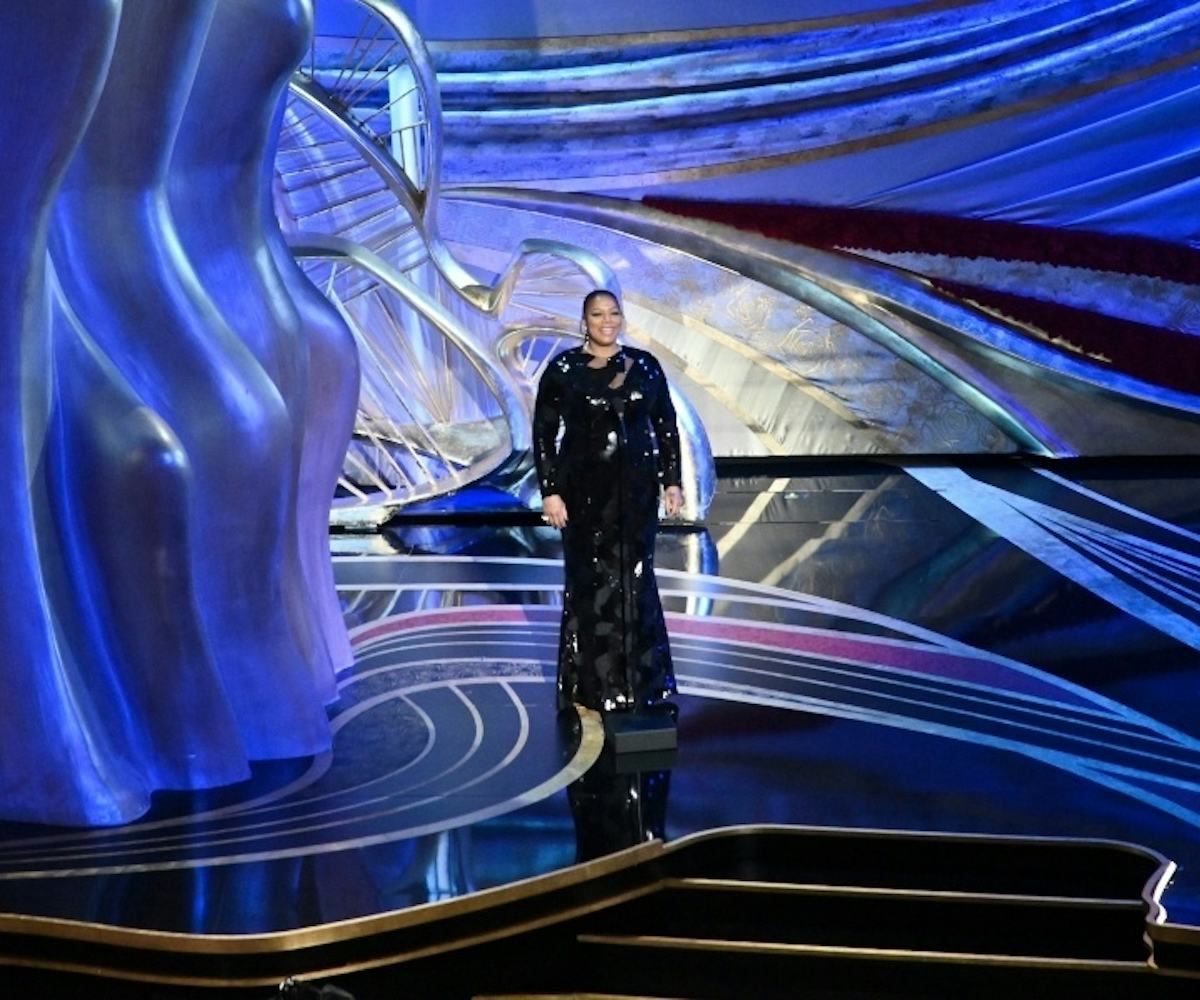 Photo by Rob Latour/Shutterstock.
​In A Perfect Casting, Queen Latifah Is Playing Ursula In 'The Little Mermaid Live!'
Not to be confused with the other film
On today's episode of Things That Just Make Sense, Queen Latifah will be playing Ursula in ABC's upcoming The Little Mermaid Live!
Latifah has both the range and the energy to pull this off. She sings, raps, acts, produces, and directs. Plus, she already proved that jewel tones work for her when she played the titular character in The Wiz Live! (and formally became my zaddy). The truth is that Queen Latifah has so. much. sauce. She is the perfect person to bring Ursula's sassy, commanding presence to life. All to say: I can't wait to see it.
But I should clarify that The Little Mermaid Live! is not the live-action remake of the film that we've been buzzing about since Halle Bailey was announced as Ariel. According to People, Auli'i Cravalho, the powerful voice behind Moana, will play Ariel in this live-musical event. And get this, Shaggy will be playing Sebastian. In a really cool twist, live performances from the cast will be interwoven into a broadcast of the original animated version.
The Little Mermaid Live! will air on November 5 on ABC.