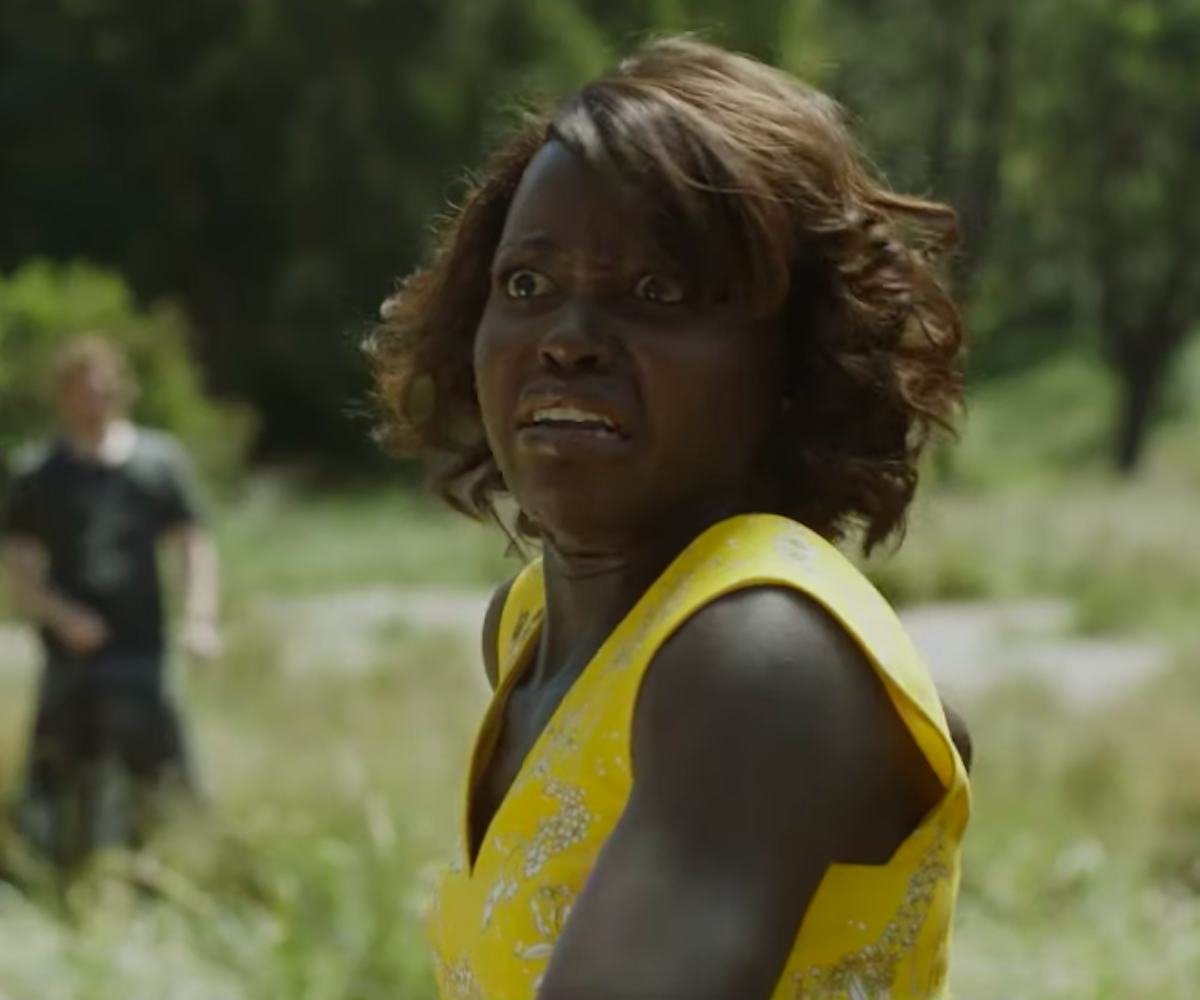 Photo courtesy of Altitude Films.
The Scariest Part Of The 'Little Monsters' Trailer Is Lupita Nyong'o's Wig
Not the zombies she slays
It's hard to get me excited about zombie content in 2019. I stopped watching The Walking Dead years ago. The Night King's quick death on Game of Thrones has extinguished what little interest I had in the living dead after that. But the trailer for the upcoming zombie film Little Monsters has me excited to jump out of my seat again. Here's the thing though: The flesh-eaters aren't the terrifying part. No, I sat in stunned horror at the sight of the wig worn by one of the most talented, beautiful women in the world: Lupita Nyong'o.
Still riding the horror wave after her excellent performance in Jordan Peele's Us, Nyong'o plays Miss Caroline, a kindergarten teacher who turns into a zombie slayer after her field trip goes awry. Yes, it's terrible that her young students are having their day ruined. But the true travesty is the curled bob wig our sis has to wear as she tries to save it. The hair department didn't even attempt to create the illusion of a natural part. It's a shade too light and weirdly blends in with Nyong'o's skin tone. And the way it bounces when she screams should be a crime. She's a queen, and she didn't deserve this.
Hair faux pas aside, there are plenty of things to love about Little Monsters. Mainly Nyong'o slapping a white man after he calls her stupid. In the words of Mo'Nique: I would like to see it when it comes out November 15.