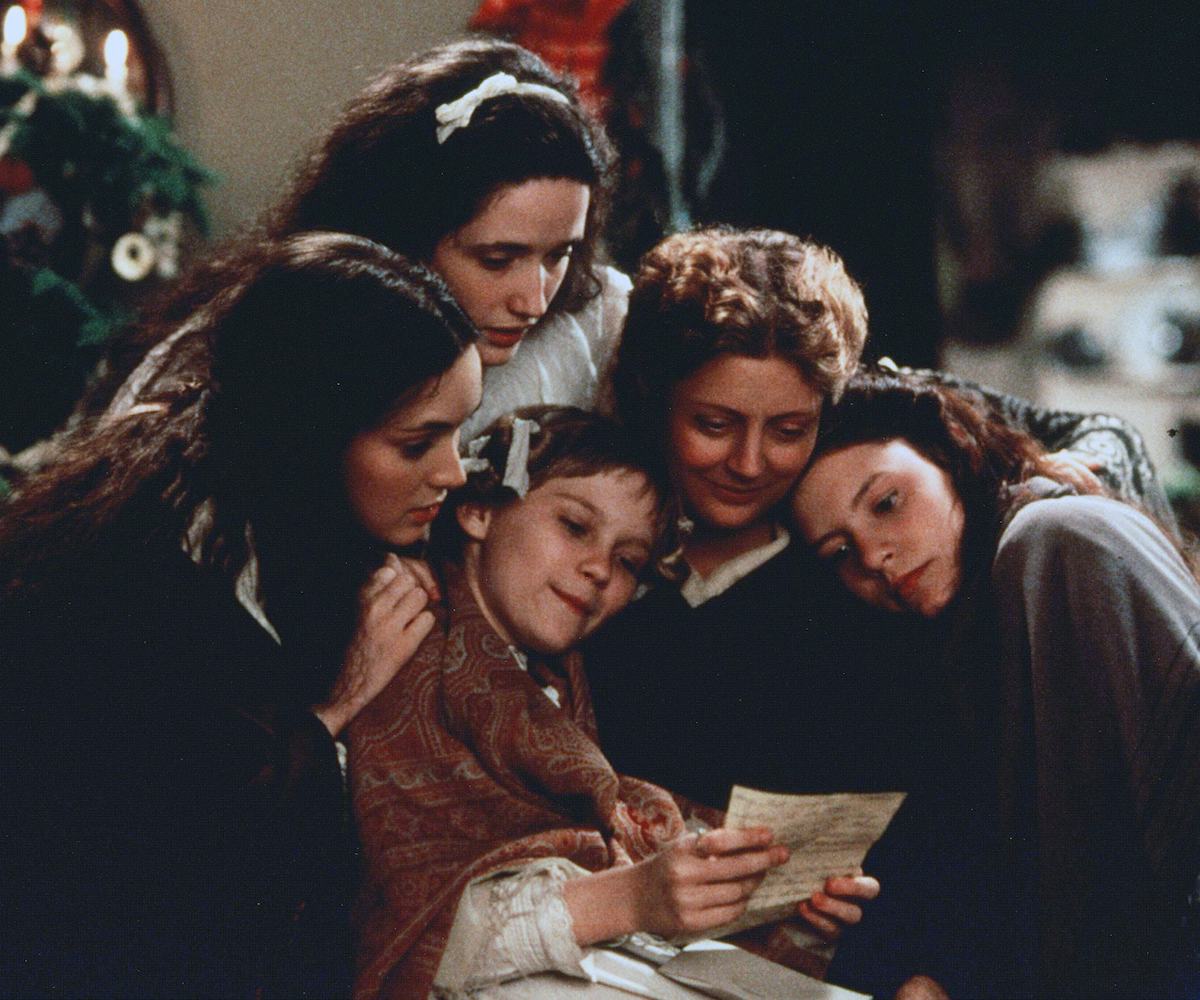 Photo Credit: Joseph Lederer/Di Novi/Columbia/Kobal/Shutterstock
1994's 'Little Women' Fashion Featured Some Of Today's Most Popular Trends
Winona Ryder's looks could have been in Batsheva's recent collection
Louisa May Alcott's beloved novel Little Women has been adapted into films for almost as long as the cinematic medium has been around. The first version was a silent film in 1917, and, altogether, the book has been adapted eight times. Most recently, Greta Gerwig's adaptation has been winning raves from those who grew up with the book and its earlier adaptations and newcomers to the story alike. However, Gillian Armstrong's 1994 Little Women, and its fashion, will forever hold a place in the hearts of '90s girls.
Pretty much every '80s or '90s film starring Winona Ryder is in the cinematic fashion canon, and Little Women is no exception. As a period film set in the 19th century, Little Women's Oscar-nominated costumes were key to creating a transporting atmosphere and convey the story's inviting coziness.
In the beginning, we see the family at the heart of Little Women — sisters Meg (Trini Alvarado), Jo (Ryder), Beth (Claire Danes), and Amy (Kirsten Dunst/Samantha Mathis) March, and their mother (Susan Sarandon) — cuddle together at home in shawls and nightgowns. Their comfort with one another is reflected in the way they dress, and how harmoniously their fabrics blend. The all-female family unit is on display, as is their unselfconscious dressing.
Their domestic life features a lot of dark, fireplace-ready colors. Dresses are heavy, sleeves are long, and a red-and-green Christmas palette abounds. Despite the setting, the '90s icons of the film add a modern energy to the styling. It all feels a bit like a precursor to the comforting holiday fashions of L.L.Bean or Land's End catalogs and, more recently, the popular cozy-chic fashion trend.
One of the March sisters' favorite pastimes is putting on plays that Jo writes. These productions offer a delightful opportunity for dress-up and remind us that the imaginative spirit of throwing on a costume and having fun with fashion is something we should try to retain past our childhoods.
Adorably, even their cat gets a costume. The girls are nothing if not completist in their pursuit of a fashion fantasy.
The fabrics of their dress-up wardrobe are rich velvets in jewel tones. In their private world, they can go from the sumptuously embellished look of a damsel to the pencil-mustached swashbuckler, all with the help of some accessories.
During one of the plays, Jo dons a top hat and looks every bit the tomboyish ingénue. When she goes out as a professional young woman, she wears a bonnet that frames her lovely features. When the March sisters go from their tightly knit home to the outside world, they have to rethink their approach to fashion, eschewing coziness for the styles of the time.
When stepping out into higher society, the color palettes and accessories change accordingly. Getting ready for a glamorous event, and feeling somewhat out of her element, Meg wears a nipped-waist dress in a light blue/gray. She may feel out of place in her grown-up ensemble, but she looks straight out of a painted portrait to the viewer.
If you're going out and about in the 19th century, no outfit is complete without a pair of delicate, hyper-feminine white gloves, as worn by both Meg and Jo. The differentiation between the sisters' worlds at home and outside of it is made clear with accessories, lowered necklines, fuller skirts, and more luxurious fabrics.
While the fashions of Little Women are in keeping with the historical milieu, they still feel relevant, thanks in large part to the self-assured charisma of the actresses. The modest dresses favored by the March sisters, with rows of buttons, high collars, and long sleeves and hemlines, even made something of a comeback. These two Jo looks, for instance, could totally be from Batsheva's most recent collection. The story of Little Women resonates for the lovingly rendered depiction of sisterhood, but its costumes are just as valuable.