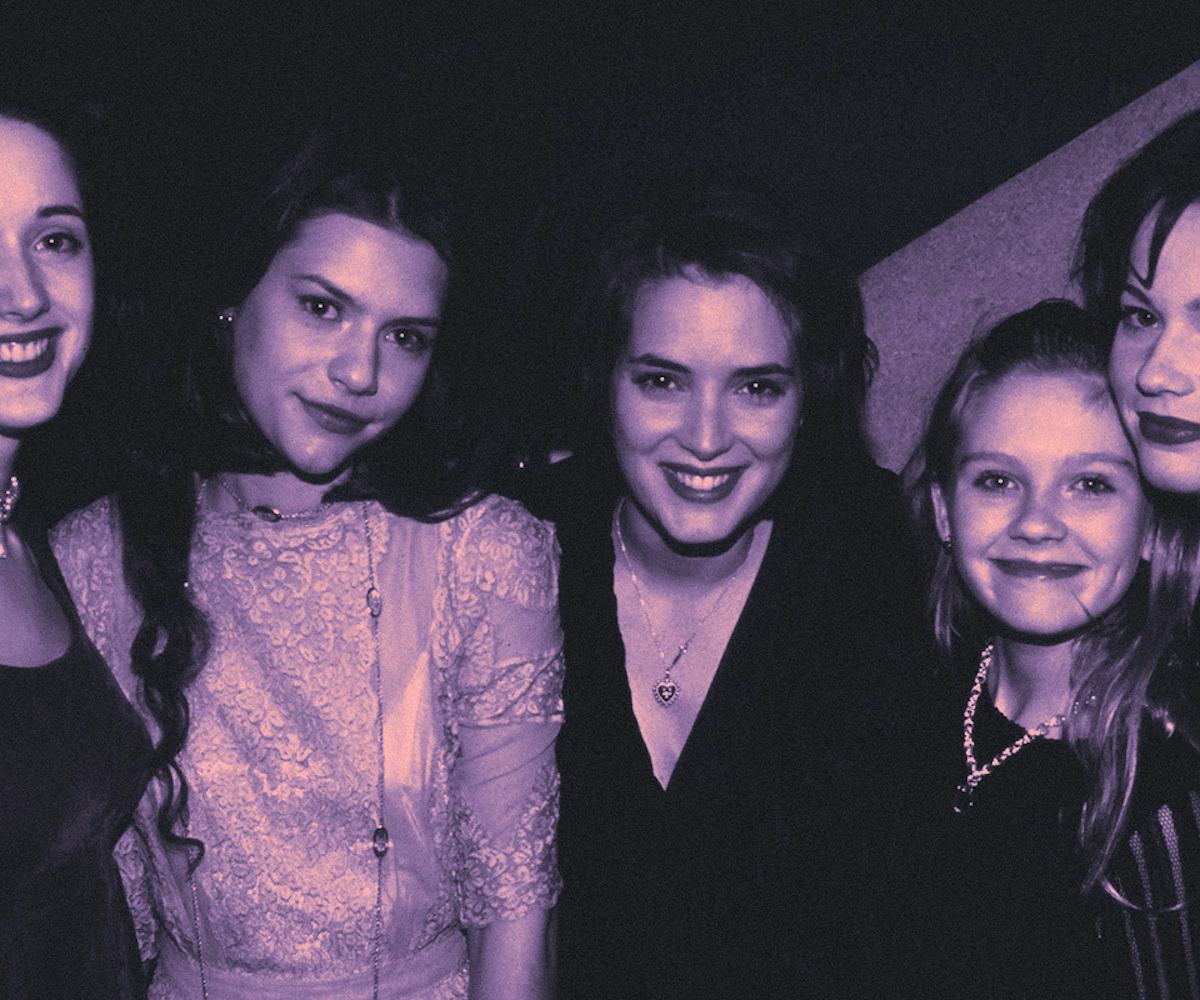 Shutterstock
Look Back At It: The 1994 'Little Women' Red Carpet Premiere
In true mid-'90s fashion, 'The Nanny' cast even made an appearance
While the cast of the new Little Women is currently going full steam ahead on a press tour, which so far has included many a Good Look from cast member Timothée Chalamet, lest we forget the red carpet from the 1994 Little Women red carpet. The film's premiere took place on Dec. 11, 1994 in Los Angeles, almost exactly 25 years prior to the 2019 premiere, which was held on Dec. 7 at the Museum of Modern Art in New York City. The 1994 event was decidedly less glam — full of leather jackets and baggy suits — a far cry from the designer gowns worn by Saoirse Ronan, Florence Pugh, and director Greta Gerwig.
Like the current 2019 remake, which features actors like Chalamet, Ronan, Pugh, Emma Watson, and Meryl Streep, the 1994 film also had a star-studded cast. More than two decades ago, Winona Ryder, Kirsten Dunst, Claire Danes, Susan Sarandon, and Christian Bale were among the leading cast of Little Women, making the red carpet a real time capsule back to the mid-1990s.
Danes, who was 15 years old, wore a pale pink lace dress while Dunst, then age 12, wore a long-sleeved black dress with a checkered-print jacket slung over her arm. Both were visibly (and sartorially) babies at the time. Diane Lane, who had not yet garnered her award-winning role for the 2002 thriller Unfaithful, also attended the premiere in a black leather jacket and printed pants. She has also somehow not aged over the past quarter of a century. Ryder attended the premiere with her then-boyfriend Dave Pirner from the band Soul Asylum. This was certainly the '90s.
The most delightful surprise on the red carpet, and a true testament to just how '90s this whole thing was, is an appearance by Fran Drescher, Nicholle Tom, and Benjamin Salisbury, stars of the sitcom The Nanny, which in 1994 was only in its second season. Drescher, one of the only '90s style icons I personally recognize, wore a red plaid halter dress over a black turtleneck sweater, a look that would honestly be an A+ holiday party outfit in 2019.
Below, more flashbacks from the 1994 Little Women premiere.