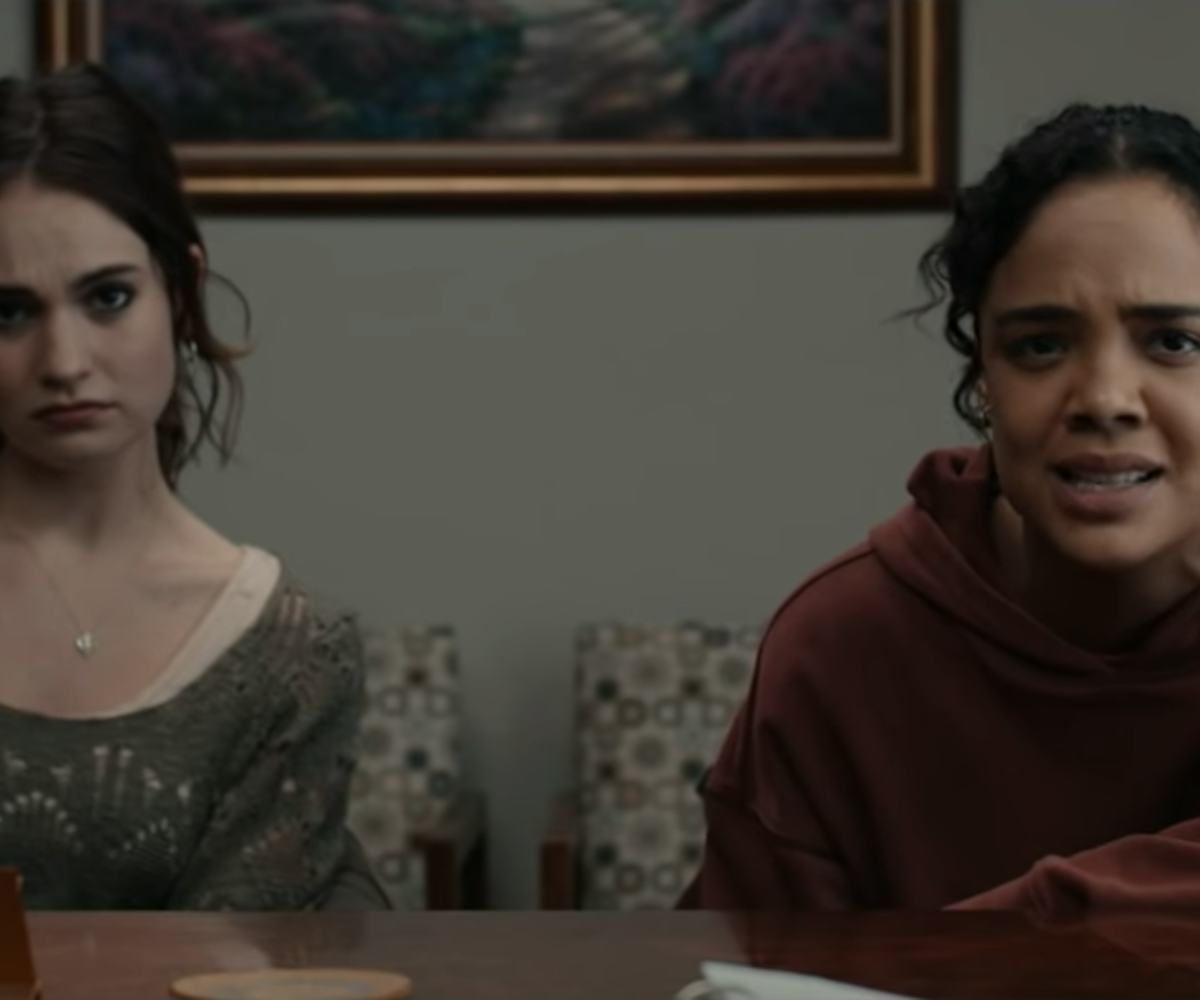 Screenshot via NEON/YouTube
Tessa Thompson And Lily James Are Estranged Sisters In 'Little Woods' Trailer
Who are forced to sell drugs to survive
The first trailer for Tessa Thompson and Lily James' new thriller is here, and it takes a heart- and gut-wrenching look at the dangers of being reduced to selling illegal drugs when you don't have any other means to make money.
Thompson stars as Ollie, a convicted drug dealer caught smuggling prescription pills over the Canadian border who has been released from prison and is trying hard to make it through the last days of her probation. Though she was doing well up until that point, according to a press release, Ollie is forced back into selling prescription medication after her mother dies and she needs money as is "thrust back into the life of her estranged sister Deb (James), who is facing her own crisis with an unplanned pregnancy and a deadbeat ex."
On top of that, Ollie and Deb come home one day to find out that their mother's home is being foreclosed, giving them only a week to settle the mortgage. With all of this pressure mounting on her, Ollie is forced into breaking back into the drug business despite the fact that it might put her right back in prison or, even worse, in danger because of other drug dealers now losing customers to her.
Little Woods will be released on April 19 in select theaters. Watch the first trailer, below.