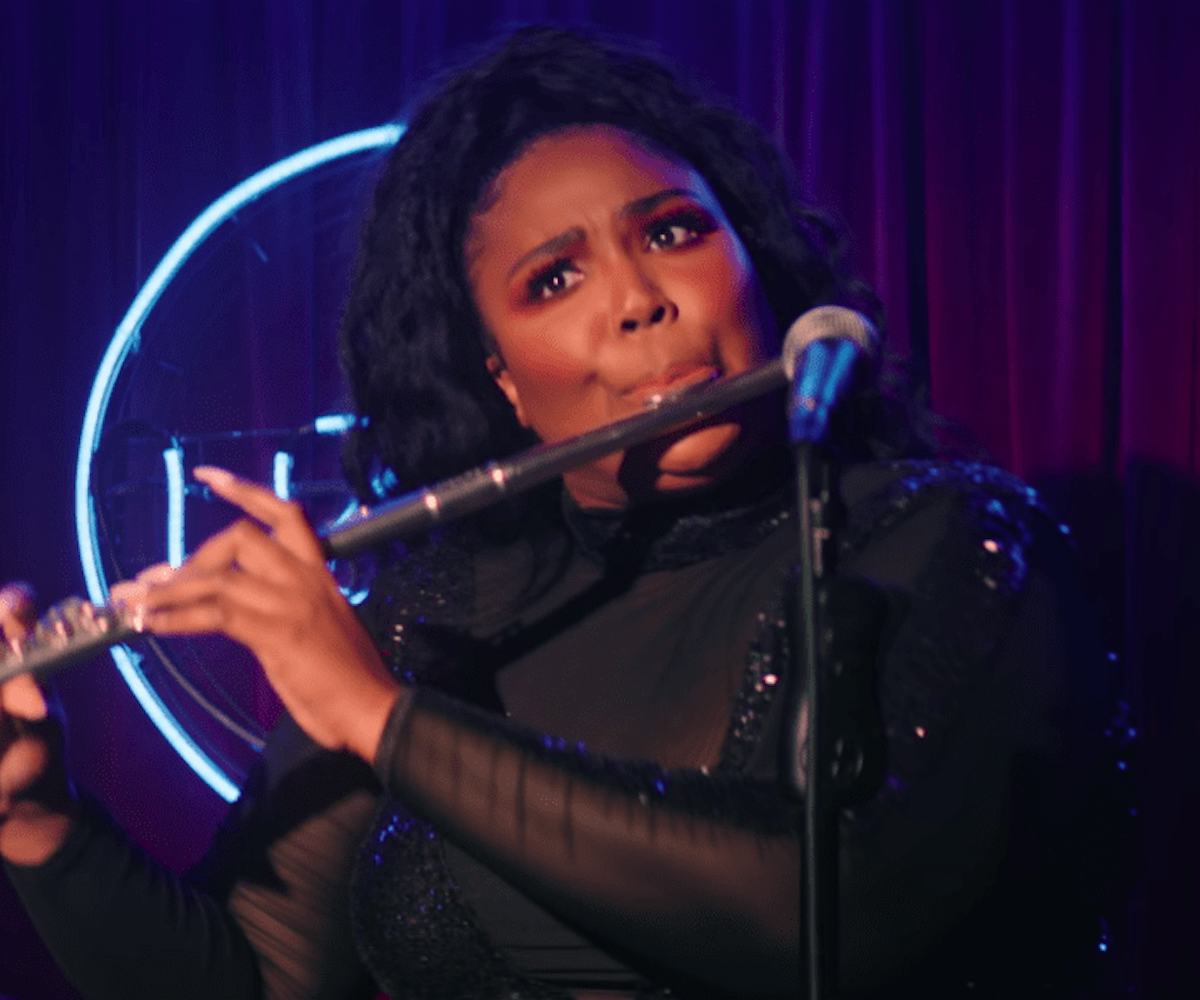 Photo Via YouTube.
Watch Lizzo Perfectly Recreate The Iconic 'Anchorman' Jazz Flute Scene
Back in November, Lizzo challenged Will Ferrell to a flute-off. In January, Ferrell, as his Anchorman character Ron Burgundy, accepted and played a seconds-long song that, for the record, in no way compares to Lizzo's twerk and flute skills. Yesterday, the singer responded by recreating Anchorman's iconic jazz flute scene to perfection.
Lizzo is seen hanging out at a jazz bar with Haim sister Este when she's asked to get on stage and show off her flute talents. And even though she only "dabbles" in the instrument, she plays an impressive rendition of her recent single "Juice" to a packed house. Staying true to the original film, she also walks on tables, pops in on a woman in the bathroom, and ends the act with fire shooting out of her flute. Staying true to Lizzo, she makes sure to add in a "bitch" or two, a harmonic "suck my dick," and a flute drop in lieu of a mic one.
Watch the full performance, below. Your move, Burgundy.