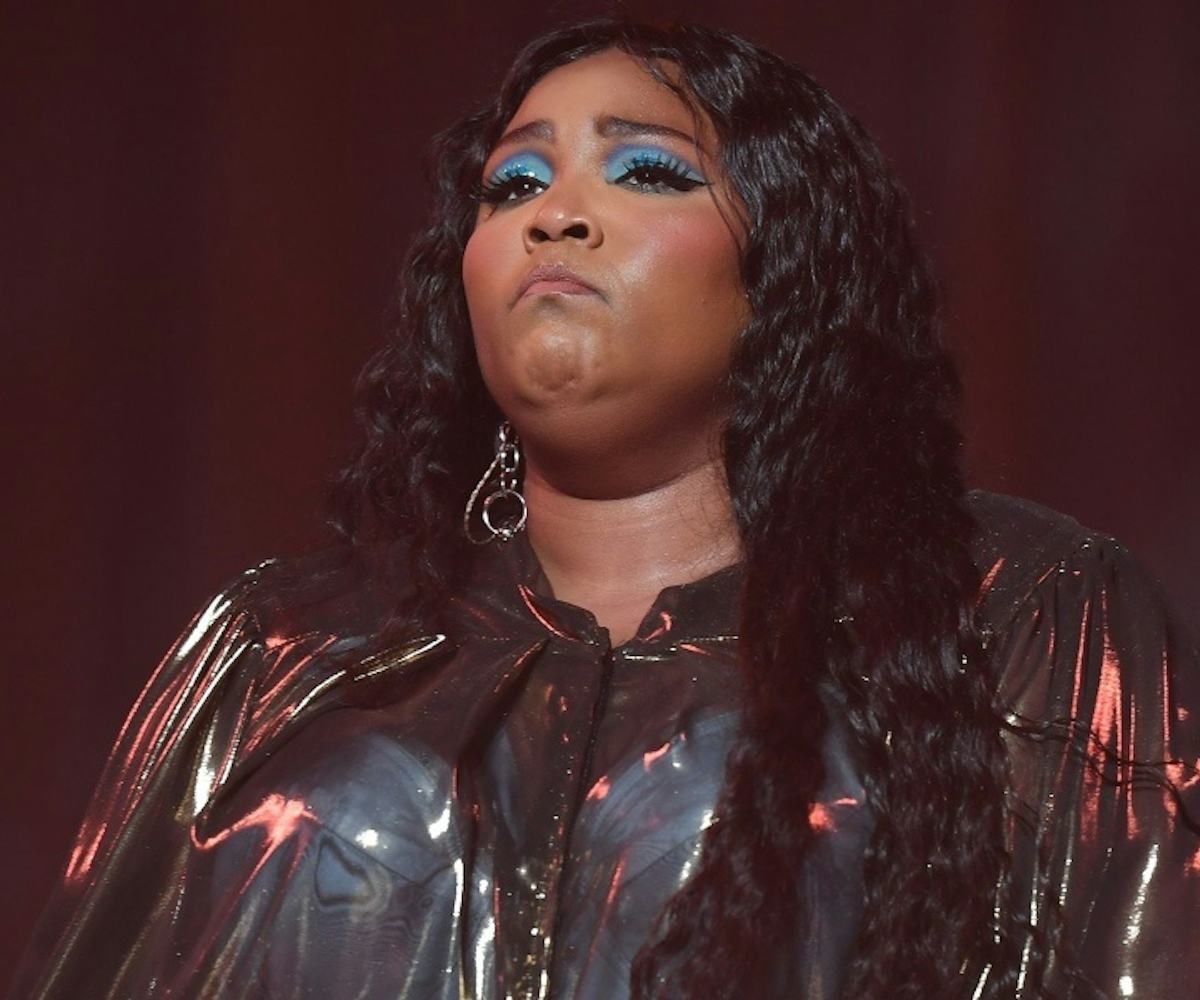 After Major Backlash, Lizzo Apologized For Being "Petty And Prideful"
And showed everyone what a good apology looks like
Yesterday, Lizzo messed up. She tweeted—to her almost 1 million followers—that her Postmates driver had stolen her food, writing, "She lucky I don't fight no more." She included a screenshot of the app, which contained information about the driver and a photo, in her tweet. As someone who is frequently at war with Uber Eats couriers and also loves food, I get Lizzo's frustration. But, publicly shaming a service worker to hundreds of thousands of followers isn't the way to handle it. And, Lizzo gets that now.
After facing a lot of backlash, with people accusing her of being a snitch, Lizzo deleted the tweet and posted an apology to Twitter. "I apologize for putting that girl on blast. I understand I have a large following and that there were so many variables that could've put her in danger. Imma really be more responsible with my use of social media and check my petty and my pride at the door." She ended it with a teary-eyed emoji.
By now, we're used to celebrities making mistakes and then having to apologize for them. Some of those apologies are better than others. But Lizzo's was good because she acknowledged exactly what she did wrong, and addressed the implications of her actions: putting the woman and her job in danger. And rather than make excuses, she admitted how she ended up here: by being petty and prideful. If only every celebrity apology were this clear, there would be a lot less people being canceled.