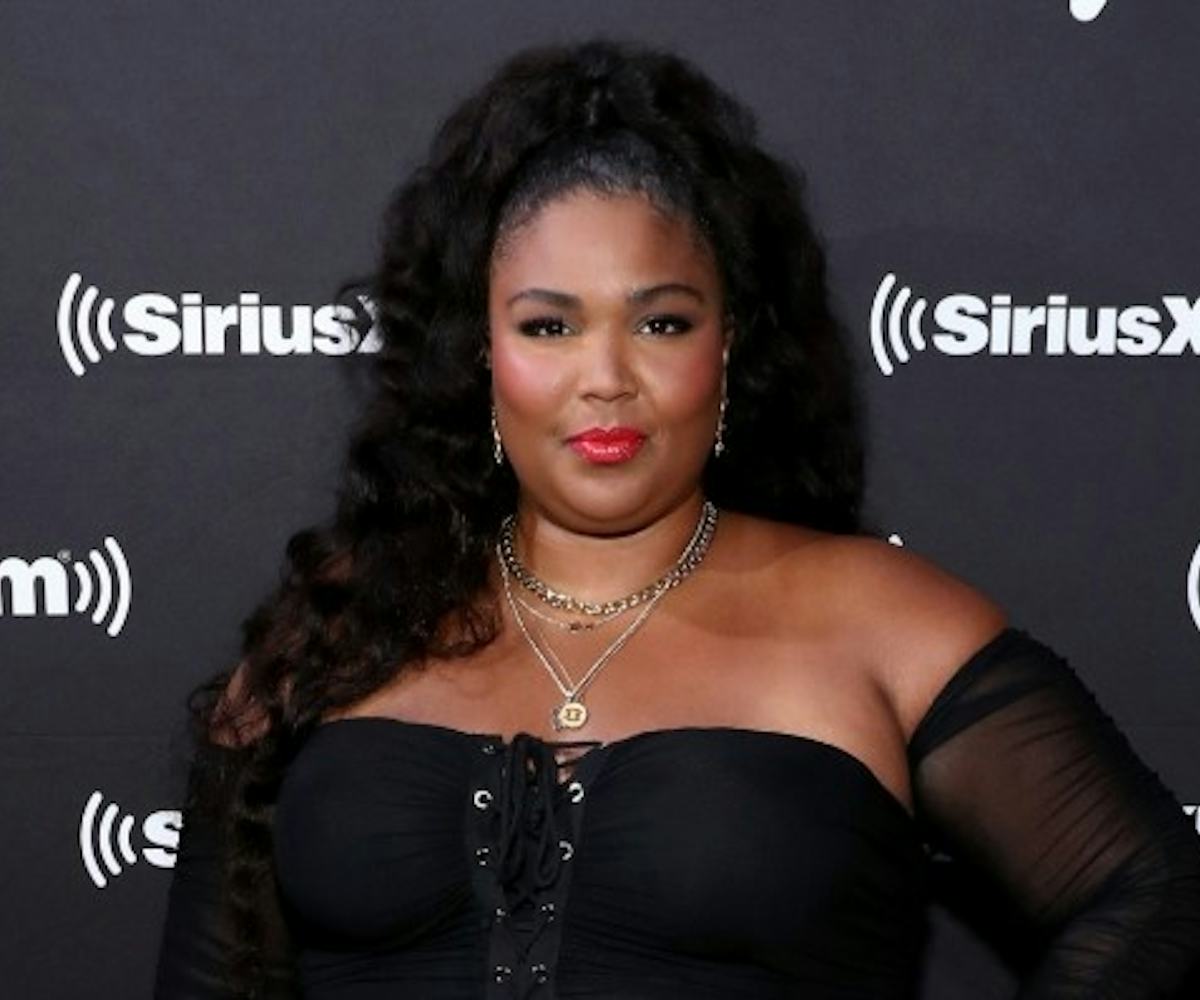 Photo by Cindy Ord/Getty Images for SiriusXM
Lizzo Added A Flute Solo To Harry Styles' 'Adore You'
The "Fine Line" singer is Lizzo's "favorite British import"
On a new episode of BBC Radio 1 Live Lounge, released on Monday, Lizzo is showing her love for Harry Styles with a cover performance of his latest single, "Adore You." She even blessed the song with a flute solo, after gushing over her "favorite British import."
"My favorite British import would be Harry Styles," she joked before debuting her cover. "I've been listening to the entire album, Fine Line is my jam," she said. "I listen to it in the morning, on the plane, so I already sing the songs, and now I get to do it with a live band my way."
The two singers previously performed together in January during one of Lizzo's concerts in Miami where Styles joined her on stage during "Juice." He was no stranger to the song either, having covered it during his own performance at the Radio 1 Live Lounge.
"She's one of the most exciting artists working now for sure," he said during the performance back in December. "She's exactly what you want an artist to be, which is themselves."
Lizzo felt similarly, retweeting the clip and writing, "*melts*" along with some enthusiastic emojis.
The two artists are currently at the 2020 BRIT Awards in London on Tuesday night. Here's hoping they're able to reunite again.
Watch Lizzo cover Harry Styles' "Adore You" in the video, below, and listen to the rest of her Live Lounge episode here.