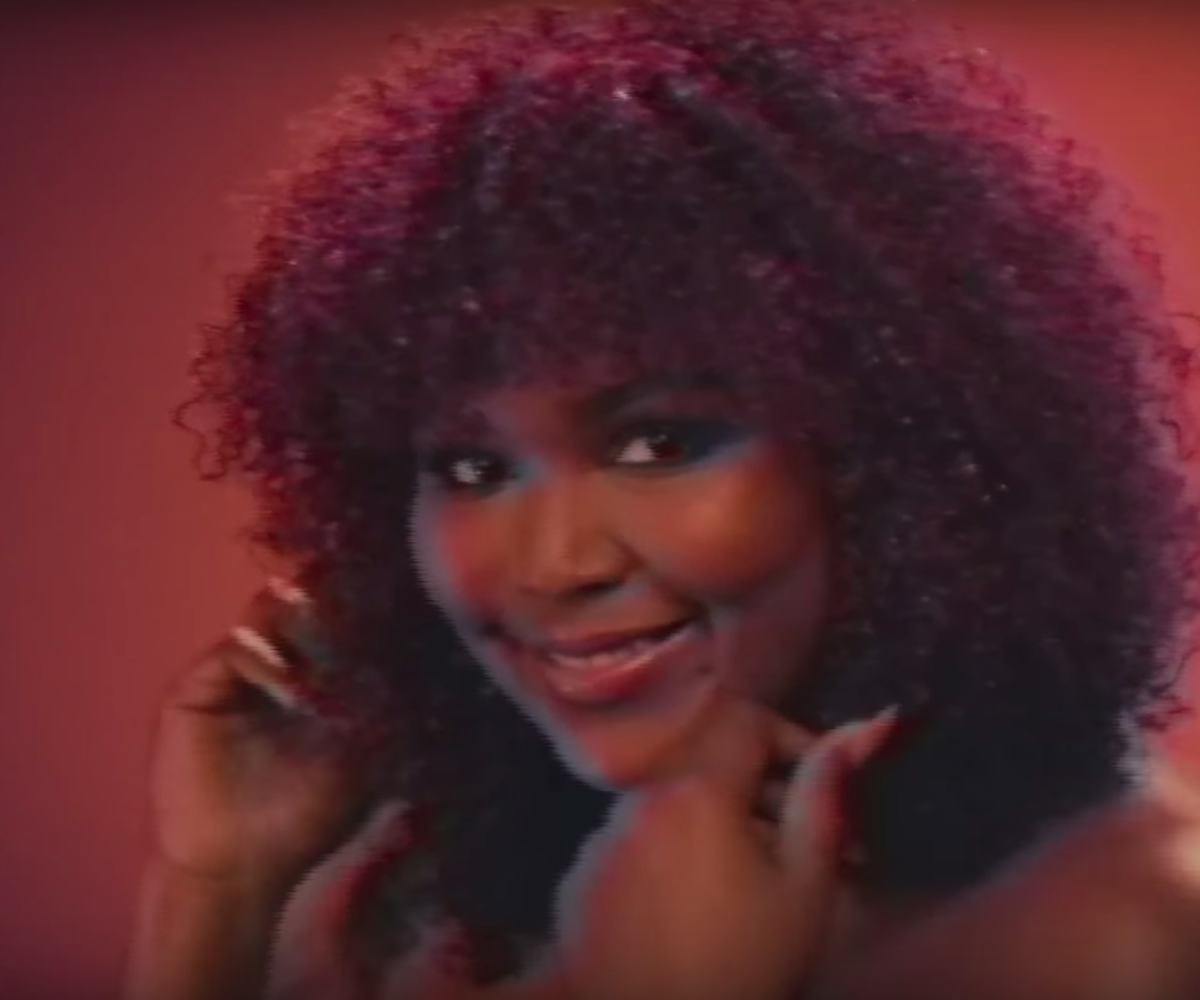 Photo Via YouTube.
Lizzo's Got The "Juice" In Her New Video
New year, new you! You already vowed to eat healthier and take care of yourself more, right? That probably involves amping up the self-love also. Well, queen of empowering anthems, Lizzo, is back with another song to help you do just that.
Her new song, "Juice," is about knowing you look good and spreading that energy to others. It includes great affirming lines like: "Mirror, mirror on the wall/ Don't say it, 'cause I know I'm cute," "Heard you say I'm not the baddest, bitch, you lie," and "No, I'm not a snack at all/ Look, baby, I'm the whole damn meal." Say them to yourself or use them as Instagram captions. Let the world know that you know you look good!
The accompanying video is just as fun as the song, and includes clips of Lizzo in old-school infomercials, on late-night talk shows, and working out. Take it all in below.