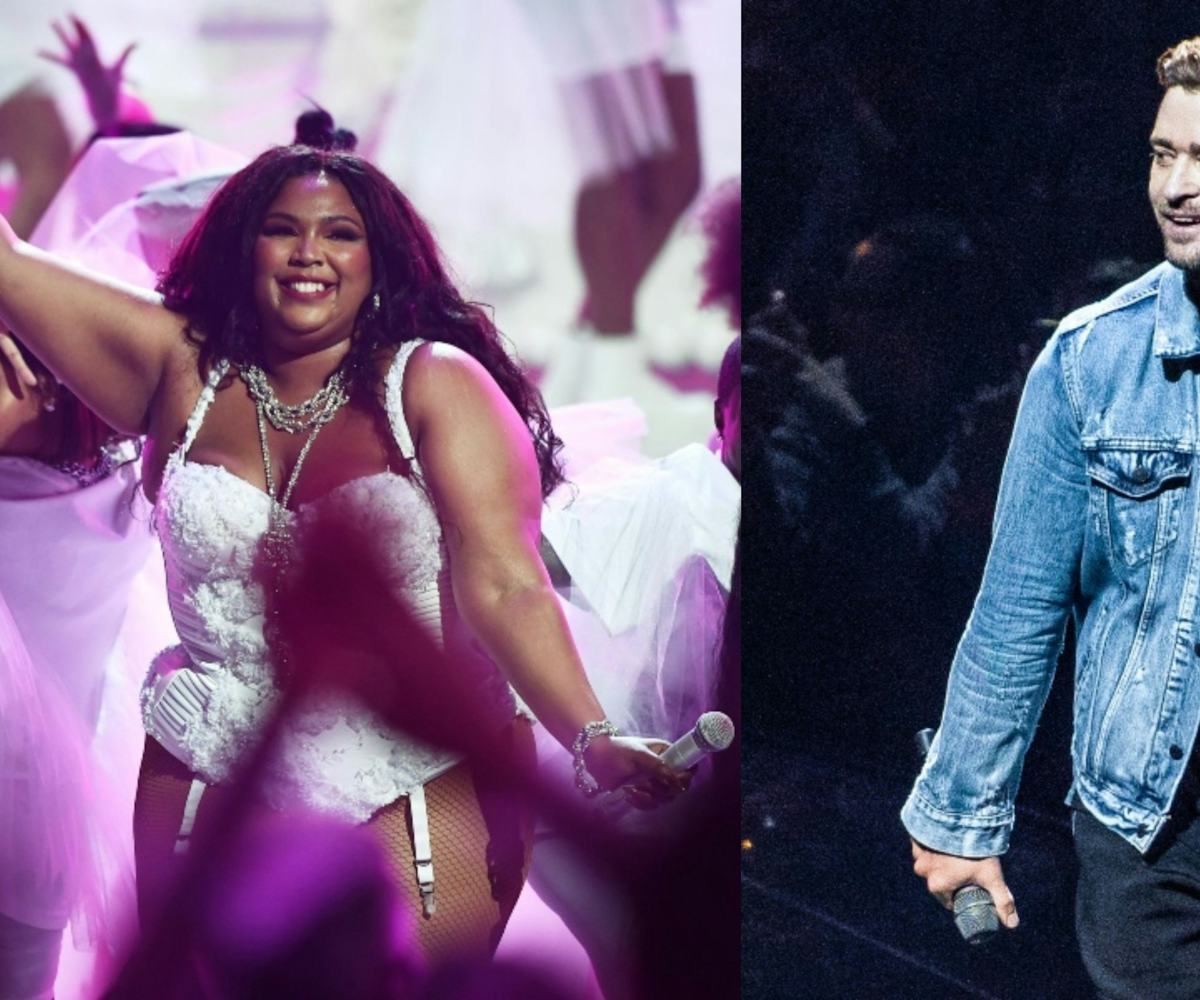 Photo by Michael Buckner/Variety & RMV (Shutterstock).
Fans Don't Know How To Feel About A Lizzo & Justin Timberlake Collab
Twitter had a lot to say about them in the studio
Yesterday, Justin Timberlake posted a video that left the current class of music fans absolutely shook! He was in the studio catching a serious vibe with our Lady of Thick Bitches, Lizzo.
The two of them bopped along to an unreleased track, teasing a possible collaboration between the two artists. He captioned the Instagram post, "Lizzo flames, brb."
Some people are stoked about this new development. I get it, despite his flaws, Timberlake has some certified bops under his belt. And Lizzo is… Lizzo.
Others have already started to predict what genre the song might be. This person thinks it's a Pixar soundtrack, which honestly makes total sense.
But other people are less enthusiastic about what this track could mean, given Timberlake's history with at least one other iconic black woman.
Then there's the whole cultural appropriation thing. Over the years, Timberlake has evolved from boy-band lead, to blue-eyed soul favorite, to culture vulture. We hate to see it.
I'm with this person, who is trying to figure out exactly what Meek Mill's role is in all this. (That's him in the background of the video blowing his nose.) It's worth noting that Timberlake commented on his post, "Song so sick [Meek] catching a cold."
No involved party has offered official details on the potential collaboration, but I have a feeling we won't be able to miss it when it comes out.