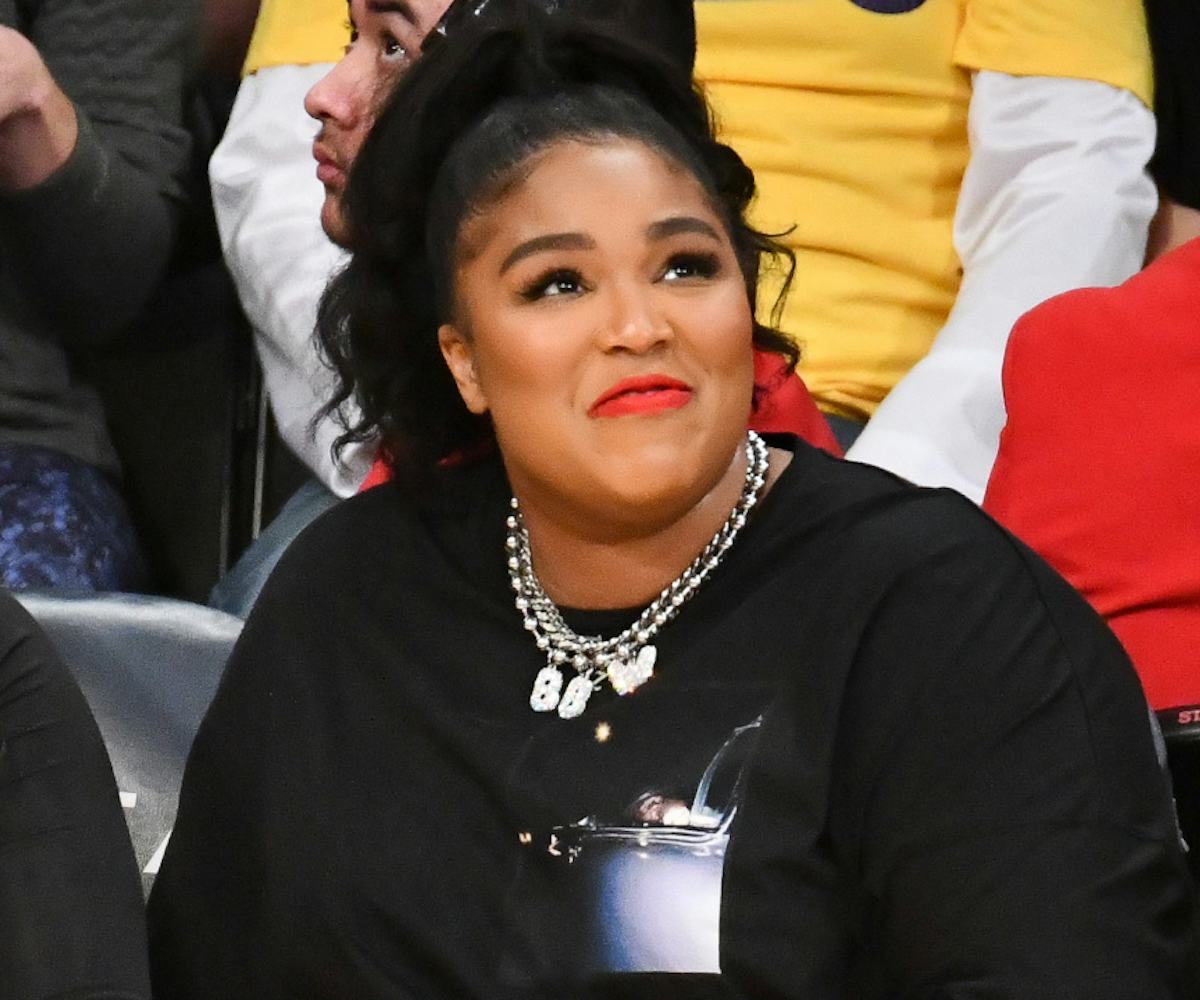 Allen Berezovsky/Getty Images
Lizzo Responded To The Thong Dress Haters: "Your Criticism Has No Effect On Me"
"I know I'm shocking because you've never seen...a body like mine," she said
Lizzo has responded to the criticism she received from the controversial dress she wore to a Lakers Game on Sunday night. The pop star attended the sports event in a black t-shirt dress with a cut-out in the back, revealing the thong she was wearing underneath. The internet freaked out when photos and videos of the singer twerking in the dress began circulating on social media, with some praising Lizzo for always being authentic to herself, and others calling other people out for fatphobic comments. I, mostly, was just concerned for how potentially unhygienic the seat was for everyone involved.
The "Truth Hurts" singer addressed all the hubbub during an Instagram Live Monday night, during which she said: "You don't have to be like me, you need to be like you, and never ever let somebody stop you or shame you from being yourself. This is who i've always been. Now everyone's looking at it, and your criticism can just remain your criticism. Your criticism has no effect on me. Negative criticism has no stake in my life, no control over my life, over my emotion...if you really, really, don't like my ass, you can kiss it."
"I know that I'm shocking because you've never seen in a long time a body like mine," she continued, "doing whatever it wants to do and dressing the way that it dresses and moving the way that it moves. But, I don't ever want to censor myself because I'm suddenly famous...I'm not going to quiet myself and i'm not going to shrink myself because somebody thinks that I'm not sexy to them."
Meanwhile, the singer released her new music video for her sleeper hit "Good As Hell" on Monday; she also leads the 2020 Grammys nominations with eight nods.