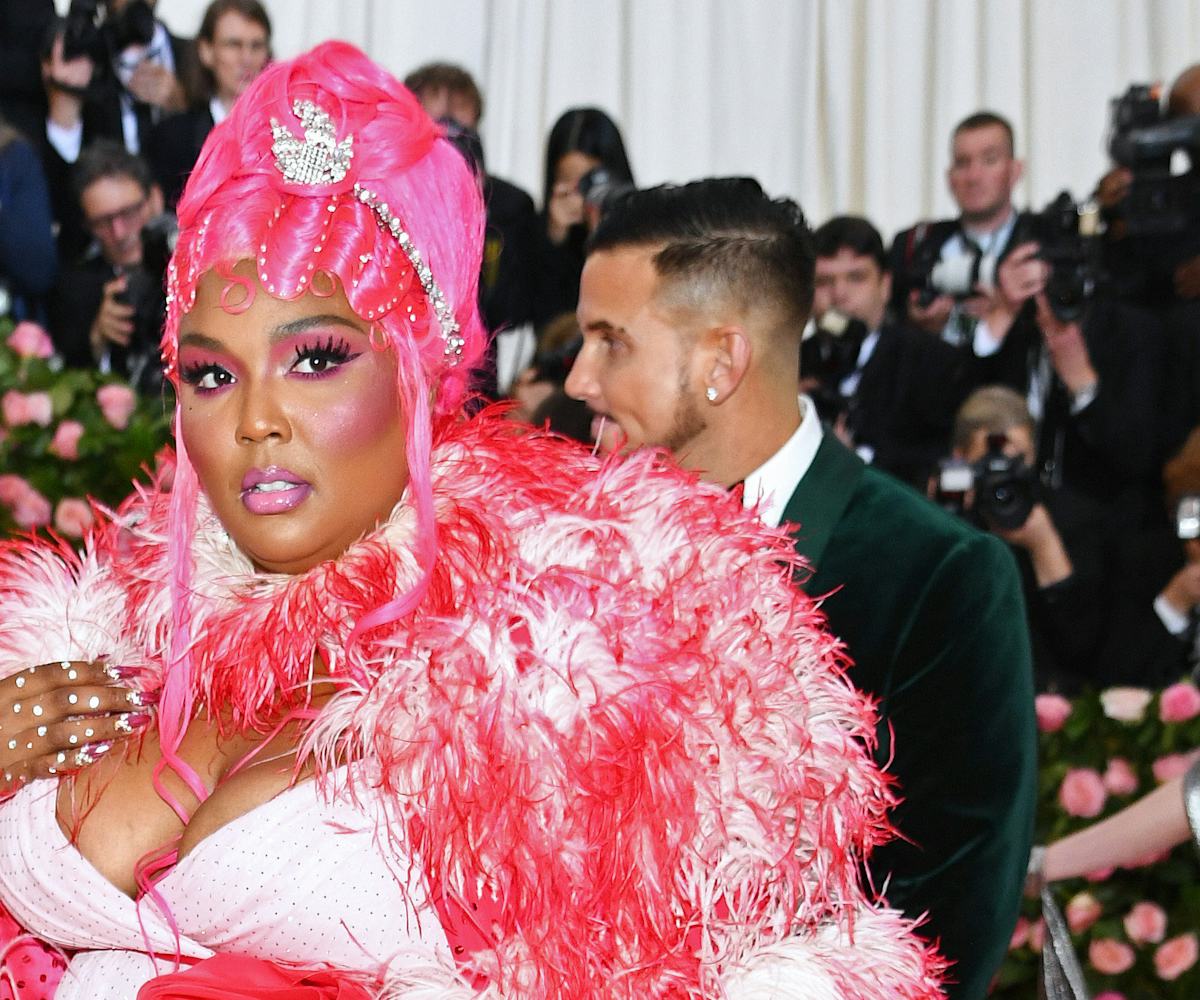 Photo by Dimitrios Kambouris/Getty Images for The Met Museum/Vogue
Lizzo Wore Her Met Gala Look To The Airport
She really is 100 percent that bitch
Lizzo apparently has not taken off the feathery Marc Jacobs coat she wore to the Met Gala last night and showed up at the airport in it this morning. As someone who dresses down, especially for flights, this look makes a serious case for me to start stepping it up before I lug myself to the airport.
The singer posted a video of herself walking through New York's JFK. In a series of shots, we see Lizzo going through the airport, posing by Virgin Atlantic's Upper Class signs—she deserves nothing less, especially wearing this!—and boarding her plane. At the end of the video, she takes off the coat to reveal that she is wearing more casual attire underneath.
"BYE BITCH YOU THINK IM TAKIN OFF THIS @MARCJACOBS COAT," she captioned the video. I mean, I wouldn't be quick to take that thing off either. It looks divine.
While her outfit is the main subject in this video, it's also really important to me to point out that she's carrying a stuffed monkey wearing a sleeping mask that reads, "privacy please."
Wearing a designer coat amongst a bunch of travelers in sweats? That's camp, baby.