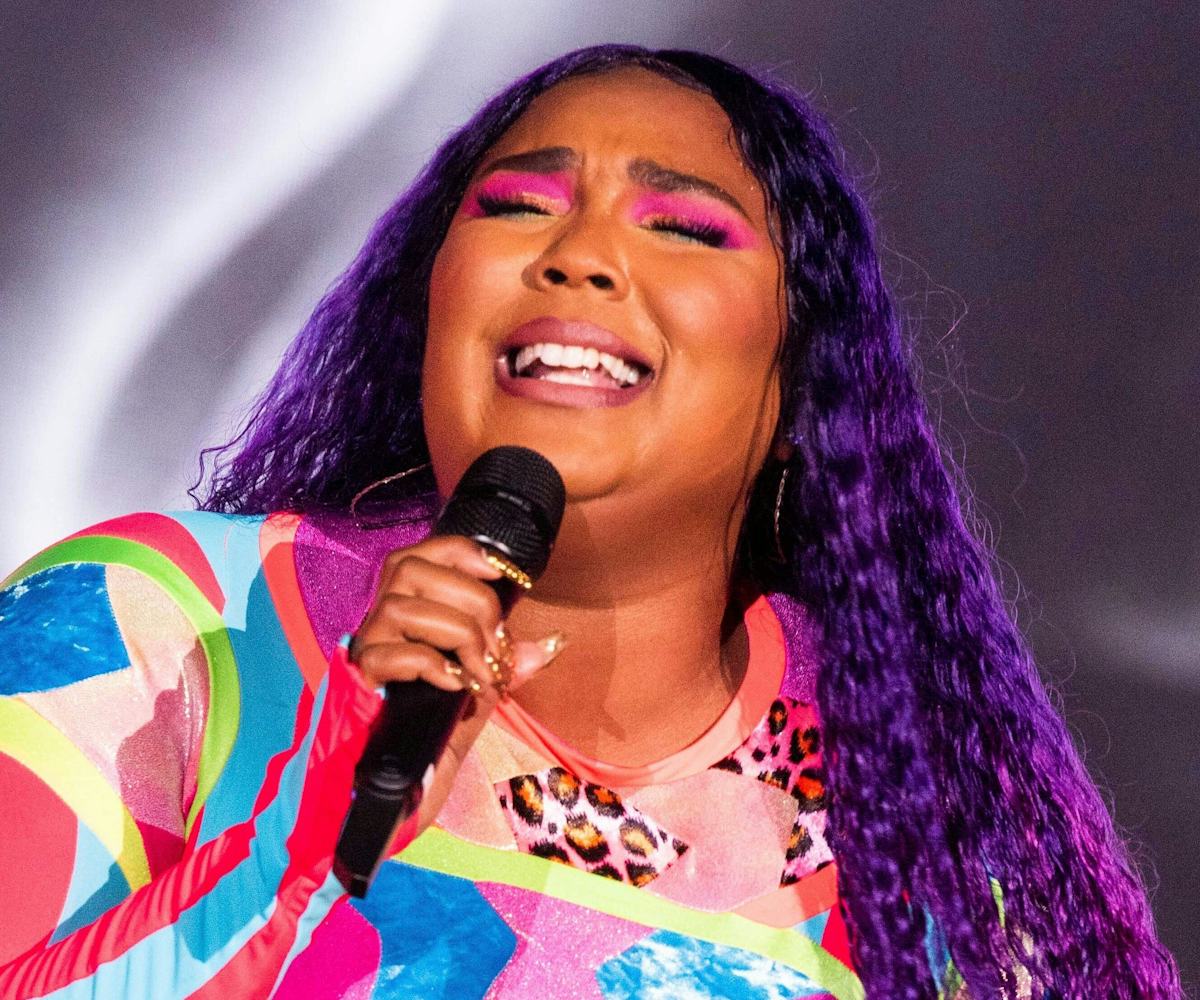 Photo by Shutterstock
Lizzo Has Purple Hair Now, And It Looks Incredible
A new cut, a new color, a new hairdo
Lizzo debuted purple hair in an Instagram post over the weekend, and the internet understandably went wild. The video, captioned "Wham bam thank ya glam," features the "Tempo" singer running her hands through her hair and showing off the deep purple hue.
The hair moment comes courtesy of longtime stylist Shelby Swain—the self-appointed "Beyoncé of baby hair"—who is behind most of Lizzo's head-turning looks. The lengthened curls are complemented by a colorful hot pink-and-blue eye, and the entire combo is giving us major mermaid vibes.
Lizzo also gave us a peek at her hair from the back in the following post, her tailbone-length tresses swaying behind her as she's singing along with a crowd of adoring fans at Music Midtown. Our final view is at a strip club, where the singer spent the evening throwing money at performers in a Day-Glo orange dress. It's clear that she's loving the new 'do, and we are too.