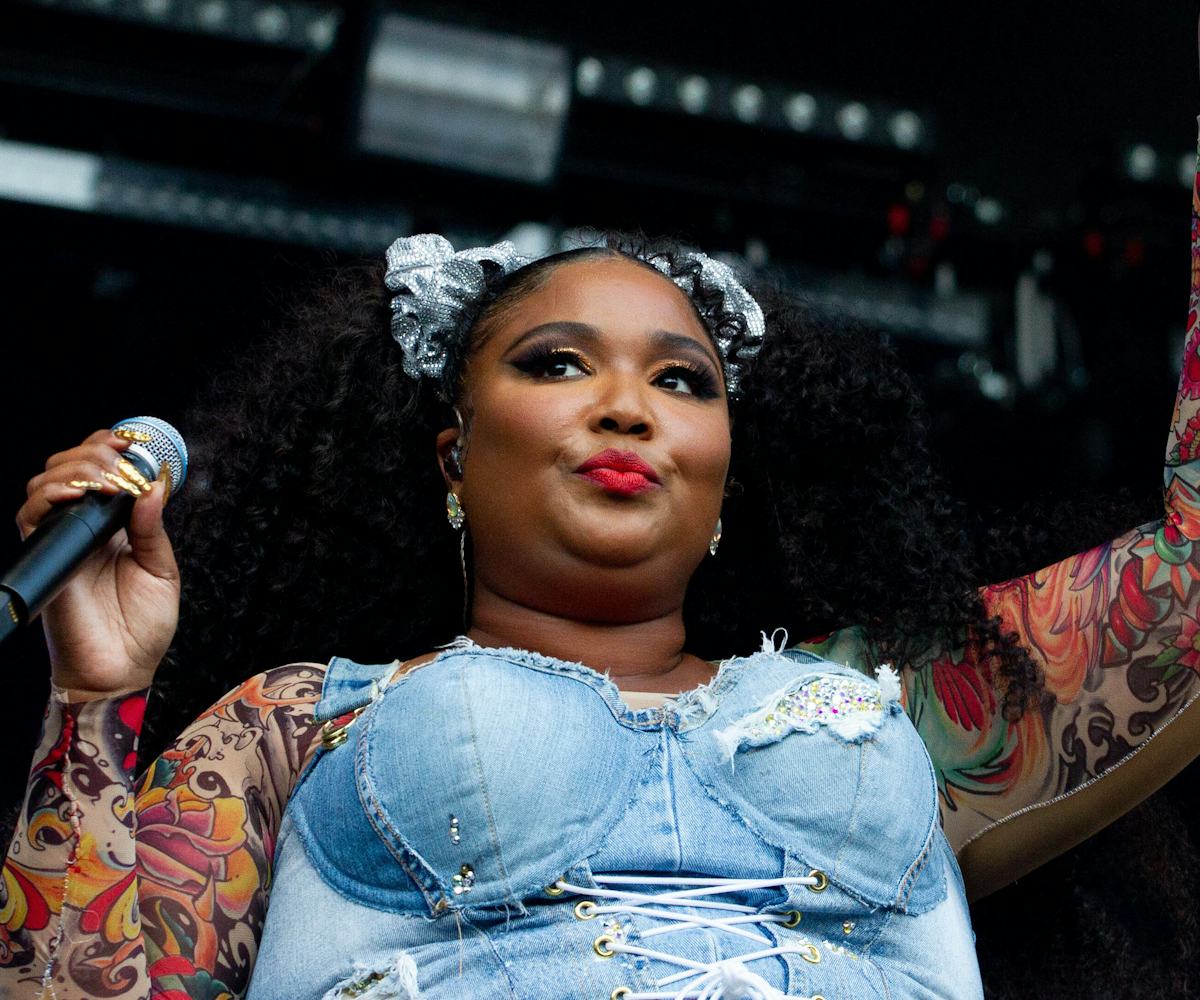 Photo by Michael Candelori/Variety/Shutterstock
Lizzo Is Officially The Scrunchie Queen​
The singer has mastered the hair accessory
In addition to dubbing the coming season Fat Girl Fall and twerking up a storm at Made in America fest, Lizzo also cemented her title as the Queen of the Scrunchie. Although this hair accessory has been steadily climbing in popularity over the past few seasons, Lizzo's iteration feels fresh. Maybe it's the sparkles (it looks like hair jewelry), or maybe it's the fact that it's sitting on her head in particular—either way, it's a moment, and we're here for it.
After rocking a custom couture Scunci scrunchie at the 2019 MTV Video Music Awards, the "Tempo" singer outdid herself by wearing not one, but four sparkly scrunchies a week later during MIA fest. The scrunchies were wrapped around two ultra-long curly ponytails, and paired perfectly with both her on-stage ensemble and off-stage look. Lizzo offered up a few peeks at the hair accessory on her Instagram over the weekend, and somehow each post is better than the last.
The scrunchie in question is a limited release from Scunci, and is aptly dubbed the "Kira Kira Scrunchie" after the sparkle-adding app. The crystal-covered hair accessory will run you a cool $99 each, and there's only 100 in existence, so if you were thinking about copying the singer's style, you might want to act fast.
See the scrunchie in all its glory below.
Scunci, Kira Kira Scrunchie, $99, available at Scunci.com.