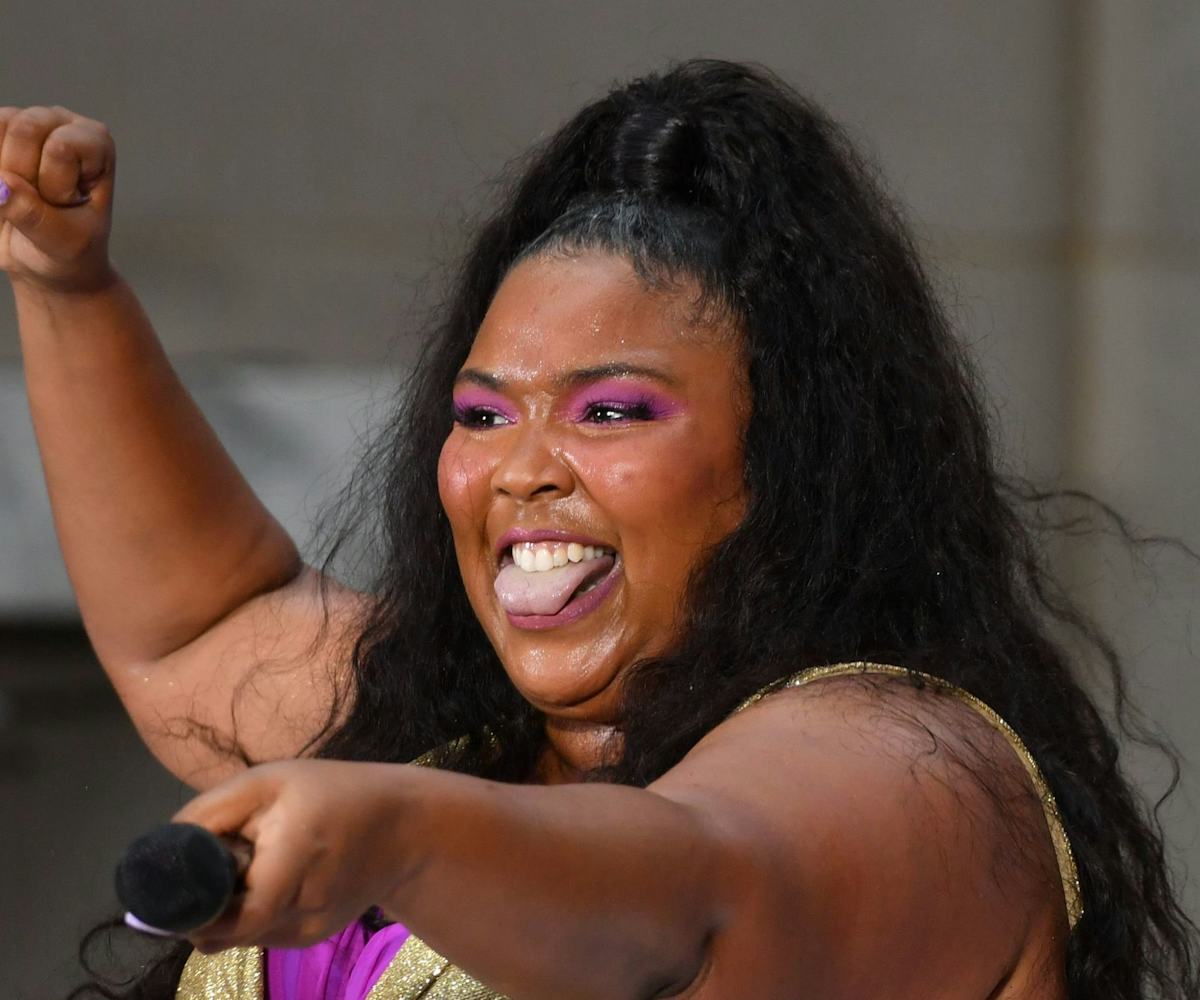 Image via Erik Pendzich/Shutterstock
Lizzo's Monochrome Makeup Look Has Me Excited For Fall
Lizzo has arguably been the most talked about artist of 2019. You can't turn on the radio without hearing "Truth Hurts" or scroll on Instagram without seeing her chill with your favorite celebs. If everyone's having a Hot Girl Summer, then Lizzo is having a smoldering one—and to cap off the season, she performed at the Today Show Summer Series early this morning. Fans stood mesmerized as she sang, rapped, and twerked around the stage, her energy infectious. And while many jumped with excitement, I couldn't help but gaze at her eyeshadow look.
The "Tempo" singer opted for a monochrome purple makeup look that perfectly captures the energy of one of Fall's most popular trends. Her eyes were the undeniable star of this beat—and although it looks like one color across the eye, it's actually two. The center shade is a more vibrant, shimmery purple hue, and the surrounding color is a vibrant magenta. Together, the two work in perfect harmony and are complemented by a matching lip and berry-colored blush.
Prior to performing, Lizzo sat down with the Today show hosts to chat about her rise to fame. "I feel like I'm watching a movie of my life and the movie's still going," she said of her recent success, adding that the "world just needed some time to fall in love with me." Well, we're definitely in love with Lizzo, and all the looks to come.
See the look from all angles, below.