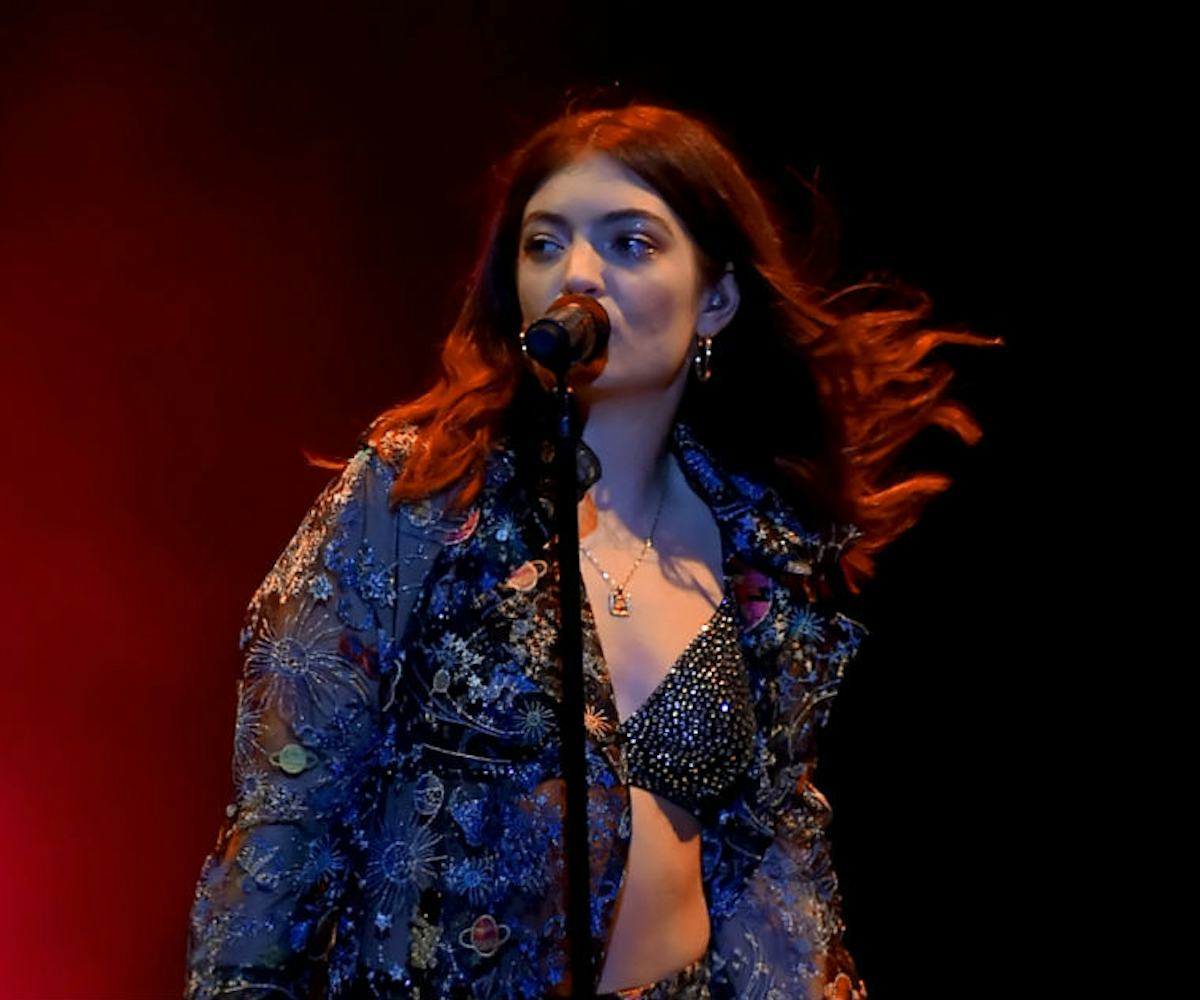 Photo by Kevin Winter/Getty Images.
Lorde Calls Out Kanye West & Kid Cudi For "Stealing" Her Stage Set
"Don't steal—not from women or anyone else—not in 2018 or ever"
Lorde has come out of wherever she's been hiding to pass along a brief but important message to Kanye West and Kid Cudi: Don't steal from women.
This weekend, the pair performed together as their super-duo, Kids See Ghosts, during the Camp Flog Gnaw Carnival. The show included some strange, erratic dancing from West that took place in a floating clear rectangular box. A box that looks very similar to one Lorde incorporated in her last tour.
The singer posted several screenshots on her Instagram stories as evidence from a show in March and her Coachella performance. In the last post, she writes: "I'm proud of the work I do and it's flattering when other artists are inspired by it, to the extent that they choose to try it on for themselves. But don't steal—not from women or anyone else—not in 2018 or ever."
As some people on Reddit noted, Lorde and West apparently share the same stage designer, Es Devlin. It's unclear if she also created West and Cudi's set from this past weekend, but it's possible.
Neither West nor Cudi has responded to Lorde's accusation.