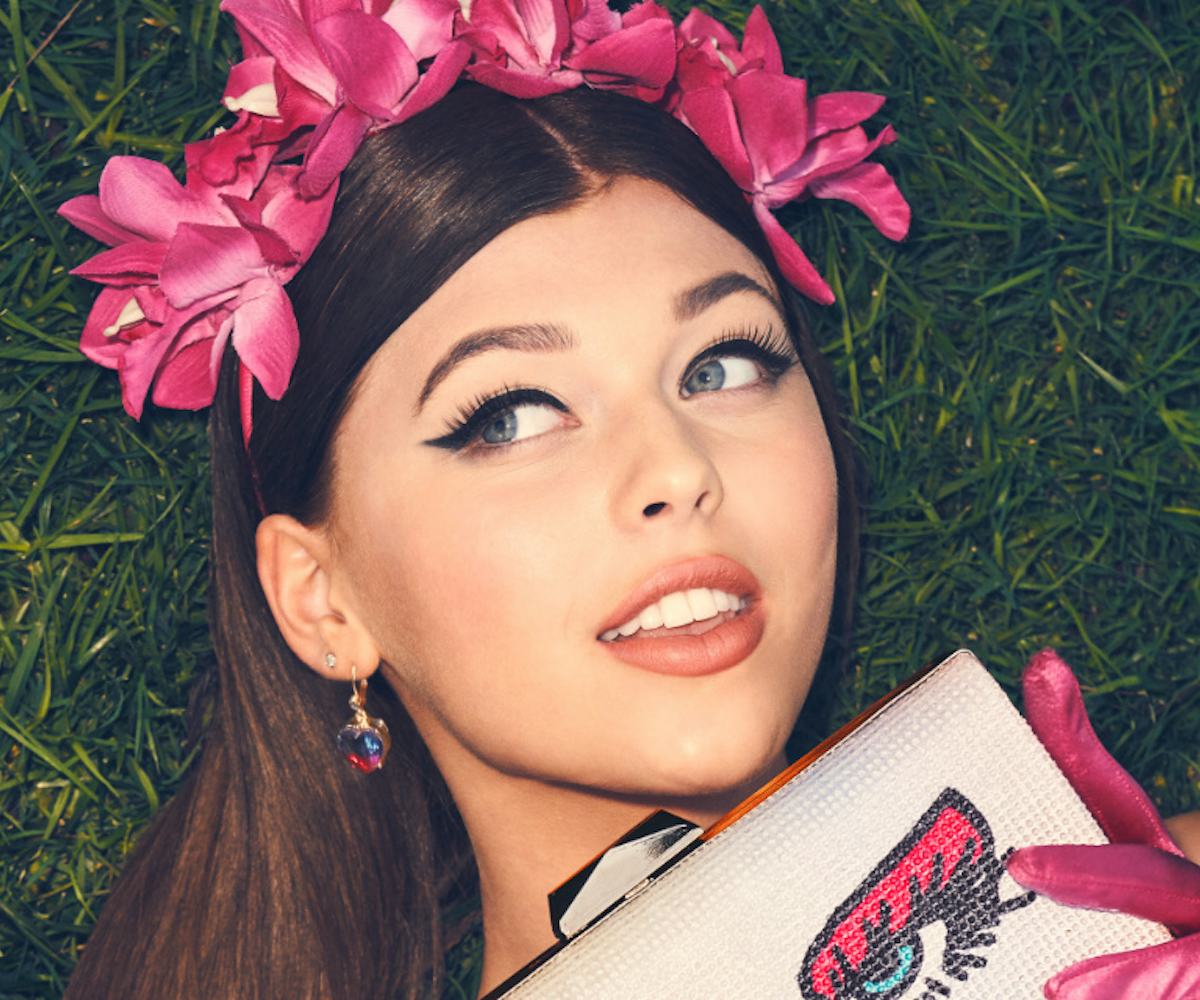 Photo Courtesy of Betsey Johnson
Loren Gray Is The Face Of Betsey Johnson's New Prom Collection
The singer and social media star shared her must-have beauty item for big events
There are a lot of ways Betsey Johnson brings joy to the fashion world: her signature cartwheels down the runway, her penchant for leopard print and pink, and her fun, playful party dresses. For some, shopping for a Betsey Johnson prom dress was like a rite of passage. But when Johnson's namesake brand went through some heavy changes in 2010 — being bought by Steve Madden; filed for bankruptcy; relaunched via retailers as a more affordable line two years later — her signature prom range was put on hold.
Luckily, that's all about to change, as Betsey Johnson is bringing back the prom collection exclusively at Macy's come March, just in time for dress-shopping season. The brand has partnered with Loren Gray to be the face of the relaunch, which should certainly catch the attention of her nearly 19-million-deep following — and that's just on Instagram. (She also boasts close to four million subscribers on YouTube and almost 40 million (!) followers on TikTok.) Priced between $25 and $398, the collection not only includes ball gowns, pastel-metallic multi-tiered dresses, and sleek gowns with pearl-adorned straps (Gray's favorite, by the way), but also footwear, handbags, and jewelry. We even spotted a pair of long evening gloves, which happens to be a big red carpet trend for 2020.
Gray first met Johnson about a year ago, when she was introduced to the designer at her perfume launch. "I was doing some meetings at Capitol Records, and she came there to deliver her new perfume. She had this piñata with the perfume inside of it, and it was really cool," Gray tells NYLON. "She's the funniest person. We really hit it off."
A partnership with Betsey Johnson is only the beginning of what's to come between fashion brands and the singer-social media star. Though this marks Gray's second campaign ever (her first was with Forever 21), she's already sat front row at Milan Fashion Week and walked the runway at New York Fashion Week. "It was free and fun, and everyone seemed like they were enjoying themselves," says Gray to NYLON on being a part of the American Heart Association's Go Red for Women Red Dress fashion show. "And I met a lot of really inspiring and really incredible women. I had a really good time."
Though Gray has never attended prom before, she's no stranger to getting ready for big events or red carpet appearances. "The biggest thing — and this is a weird thing to say — but I always have to make sure that I have the eyelashes that I'm going to wear in advance," she says on what her must-have beauty item is. "I usually get the Ardell Mega Volume ones. But if I don't have them, a good trick that I've been doing recently is stack a bunch of pairs of eyelashes on top of each other and glue them together, which is really extra, but if it's not full enough, it drives me crazy."
Betsey Johnson's new prom collection will be available on March 2 at select Macy's locations, as well as online at Macys.com and BetseyJohnson.com. Shoppers can also have the chance to meet Johnson and Gray IRL, too. To celebrate the launch, they will be making special appearances at Macy's Valley Fair in California on Saturday, March 14, and Macy's Herald Square in New York City on Saturday, April 4.
Until then, see all of Gray's campaign, below.