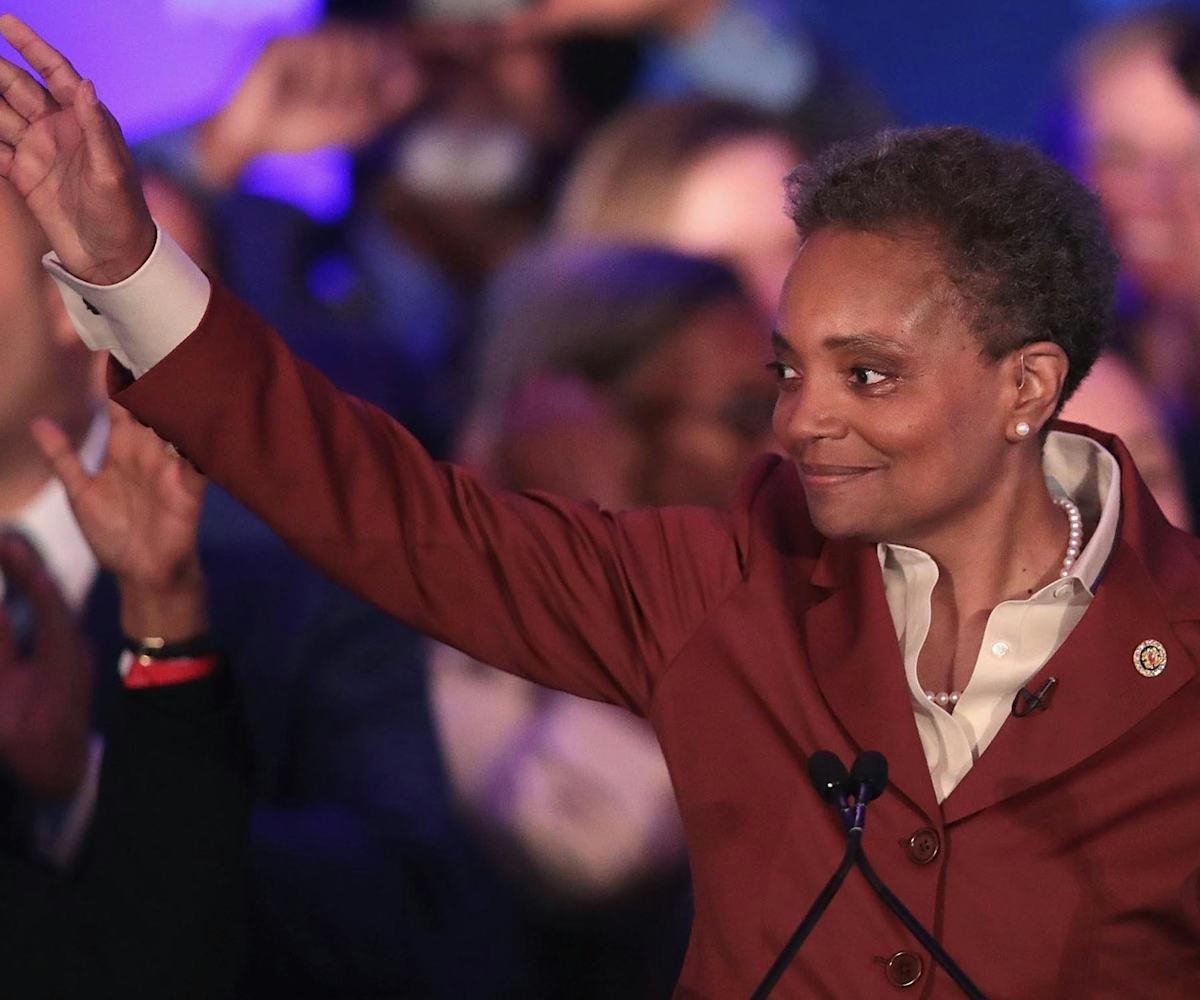 Photo by Scott Olson/Getty Images
Lori Lightfoot's Chicago Victory Made History In Many Ways
Lori Lightfoot was just elected as Chicago's mayor, becoming the first African-American woman to hold the position, and also the first openly gay woman to win the seat. Further, her election makes Chicago the largest city to elect an openly gay mayor.
Having never held office previously, Lightfoot managed to defeat her opponent, Cook County Board President Toni Preckwinkle, by a landslide. In fact, The Chicago Tribune reports that Preckwinkle didn't even win her own ward, losing it to Lightfoot by an astounding 20 points. Overall, she garnered almost 74 percent of the vote and won all 50 of Chicago's wards.
Lightfoot's platform advocating for increased public housing, creating a public office for better regulating police, and better help for the homeless population, obviously spoke to voters. In her victory speech, Lightfoot told her supporters, "Today, you did more than make history. You created a movement for change."
Lightfoot is the third Black person and the second woman to ever hold the position, despite the fact that people of color make up the majority of Chicago residents.