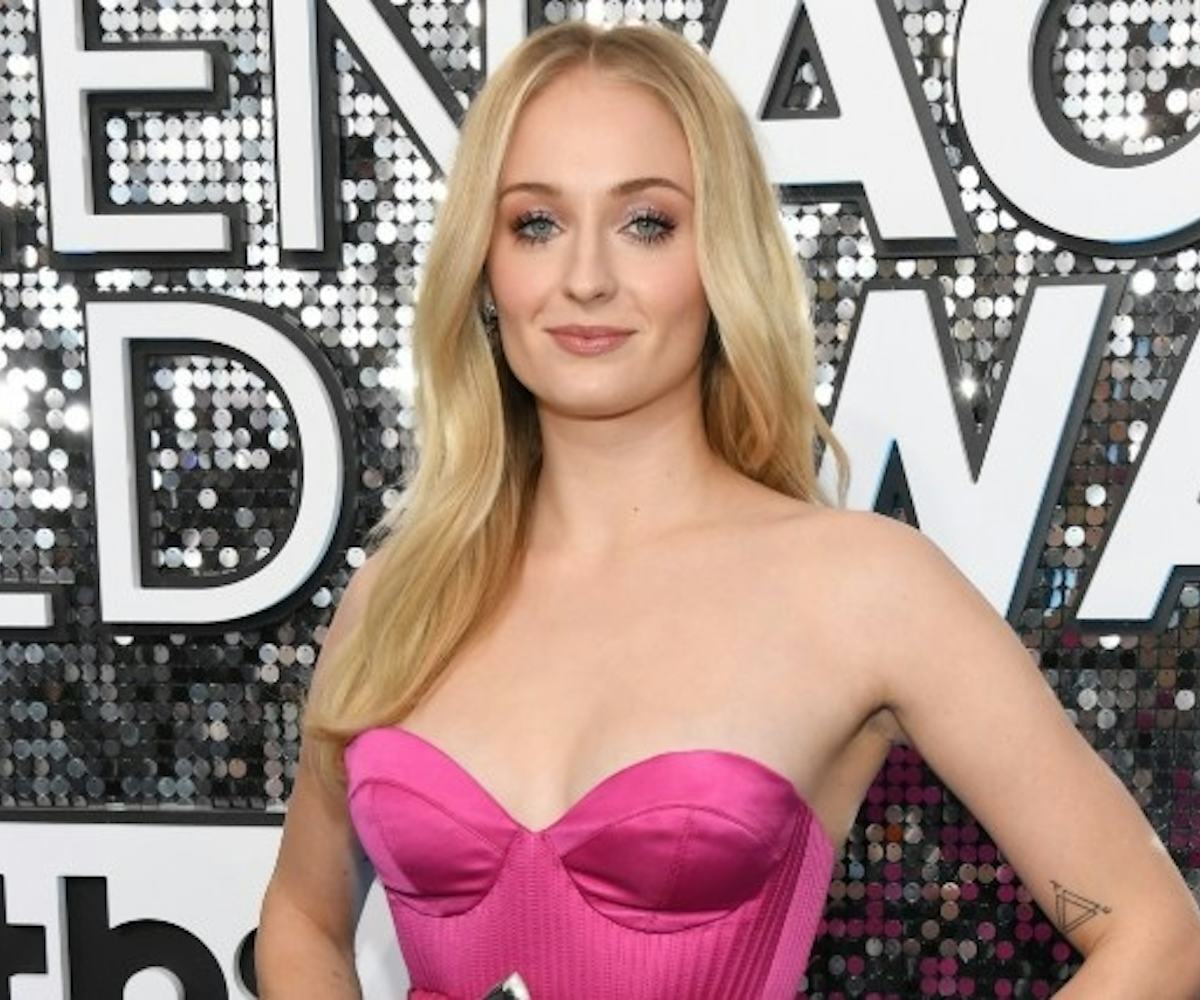 Photo by Kevin Mazur/Getty Images for Turner
Sophie Turner Goes Very 'Goosebumps' In Louis Vuitton's New Lookbook
Nicolas Ghesquière is hopping on the nostalgia train
Nicolas Ghesquière is delivering some serious throwback vibes for Louis Vuitton's pre-fall 2020 lookbook with a little help from Sophie Turner, Alicia Vikander, Angelica Ross, and more of the designer's favorite muses. Ghesquière revealed the images on his Instagram, shot by Collier Schorr, giving you dramatic 1980s-style paperback vibes.
For her photo, Turner dons a white suit, camel coat, a pair of moonboots, and a gold cane for the cover of "The Devil's Mansion," which also includes the tagline, "Welcome to your forever home. A gripping psychedelic horror!"
Chloe Grace Moretz wears a black-and-white gown for "Secret Sister," which teases, "What if you knew you weren't alone?" Spooky, but make it fashion.
Ghesquière, with his new lookbook seeming to evoke old "Goosebumps" and high-drama paperbacks that could be found in your mom's bathroom, appears to know that nostalgia is doing wonders for fashion right now. Coincidentally, Jeremy Scott also released his own throwback campaign on Wednesday with Kaia Gerber, Gigi Hadid, Bella Hadid, and Tyra Banks, creating his own '80s girl group, Moschinorama, with a big-haired, high-glam music video shot by Steven Meisel.
To see the rest of Louis Vuitton's foray into sensationalized fiction, check out Ghesquière's Instagram below.