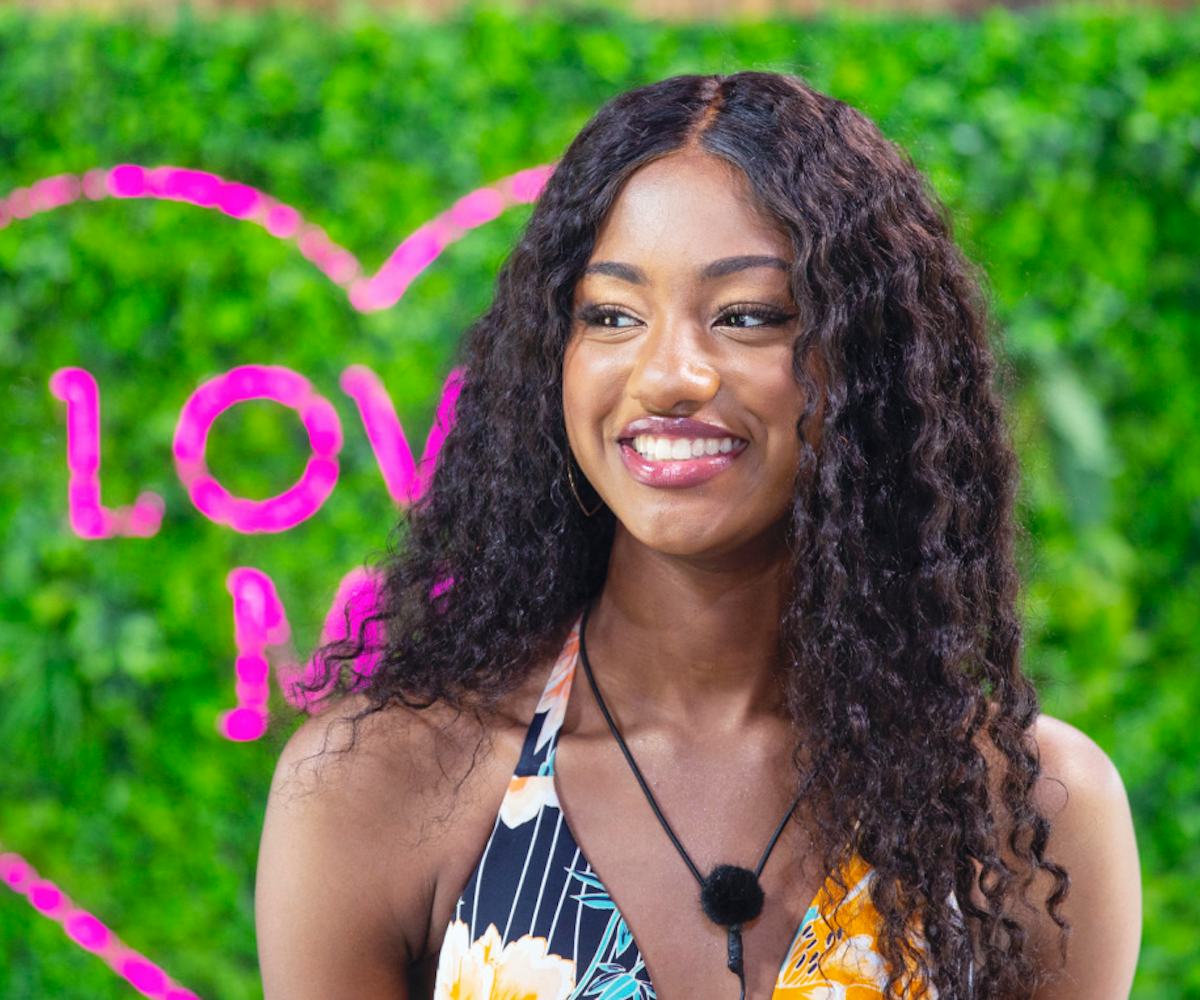 Photo by Colin Young-Wolff/CBS Entertainment.
'Love Island' US Has Hooked Me With The Promise Of A Black Couple
I was wrong all along. It turns out that the appeal of Love Island isn't just British accents and civilized cattiness. When the U.S version of Love Island was announced, I thought that America would ruin what became an obsession for me as soon as I discovered it on Hulu.
But apparently, Love Island's secret recipe to getting me to fall for it every season wasn't the Europeans. It was the nonsensical emphasis on finding lOvE as if a $100,000 prize for the couple who wins wouldn't convince some folks to be a little bit more affectionate. Or maybe it was the ridiculous dating rituals of people under 30 who look permanently Instagram-filtered. Either way, when the American version debuted on CBS last night, I was fully invested even before the 30-minute mark. But the U.S. Love Island has also one-upped its U.K. counterpart with something else: the possibility of a Black couple.
Alana is 21 years old and has never been in a relationship. Her skin is flawless, and her wig is cute. Yamen is a 24-year-old IG model real estate agent from L.A. who is excited about the right girl. She stepped forward to signal her interest in him, and he chose to couple up with her in response. They were so excited to have found each other that they did a little dance. I want them to get married… right now.
Because, here's the ugly thing about Love Island: It has a race problem. There were few Black contestants on the show, they are always picked last, racially ambiguous and mixed-race people are weirdly fetishized, and there hasn't been a solid Black couple. Needless to say, I am rooting for Alana and Yamen to stick out. Unfortunately, I can't commit my hot girl summer to watching Love Island every single day as it airs, but I'll be checking in every once in a while to see how things are going with them.