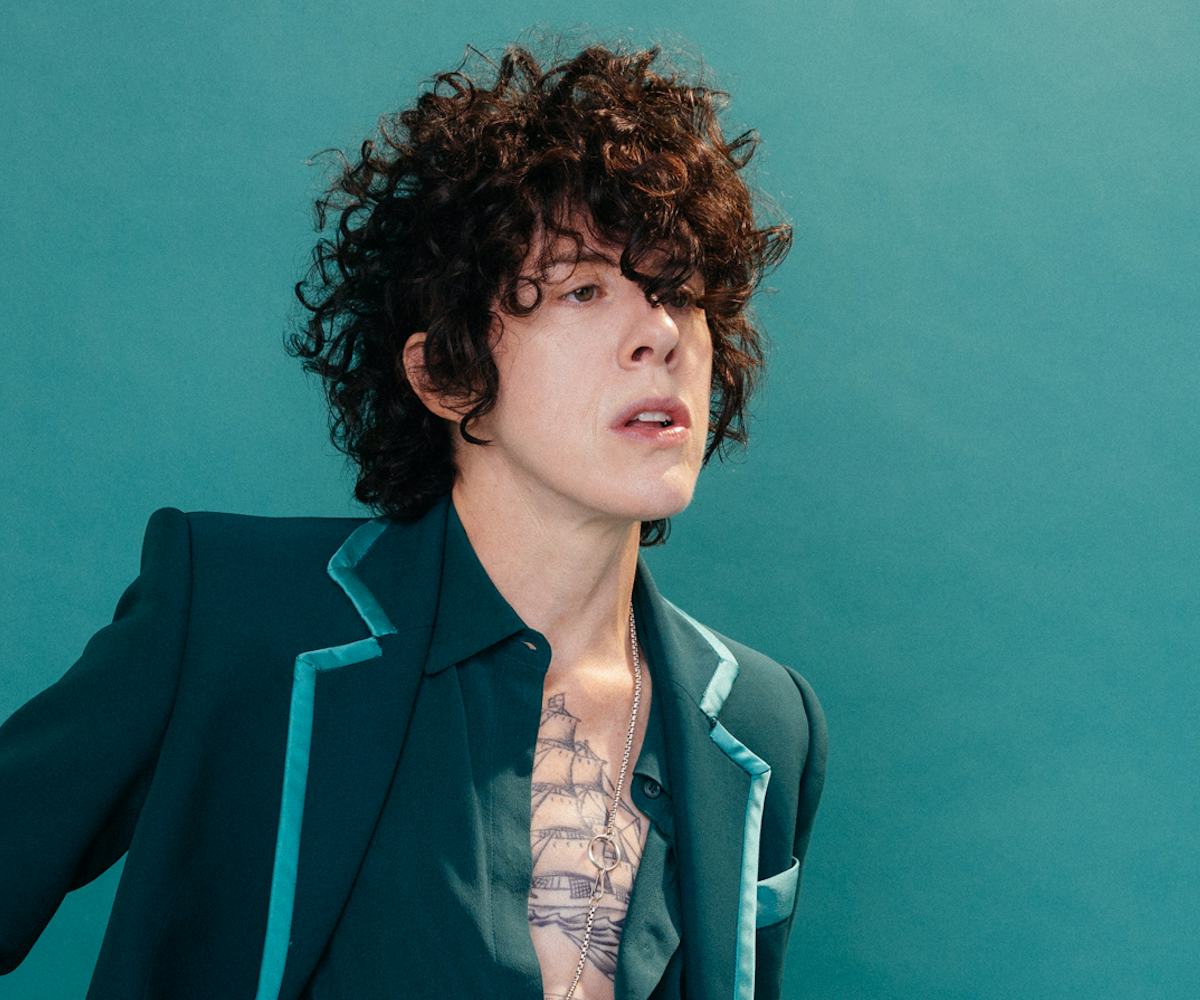 Photo by Darren Craig
LP Will Make You Laugh About Heartbreak With The "Shaken" Music Video
It premieres today, exclusively via NYLON
In LP's song "Shaken," the most recent single from her 2018 record Heart To Mouth, she tells the story of seeing her lover out with someone else—ouch. Today, exclusively on NYLON, she releases a cheeky animated music video that pokes fun at the song's heightened drama and perfectly demonstrates all the angst that comes with falling hard for someone.
"She looks at you like I used to/ And I'm just sitting in the corner sh-sh-shaken," LP sings, as the visual—with art by Maayan Priva—depicts the singer hanging out in a bar, watching the girl she likes meet up with another girl. Despite the situation's inherent drama, "Shaken" is less of a ballad and more of an upbeat bop. LP told us she loves the way "this little video captures some of the fun of the song, and its inherent comical anxiety." Sure, heartbreak isn't that funny, but our (sometimes) overly dramatic reaction to it kind of is.
"'Shaken' feels like a bit of a wild card on this record," LP says. "It's the closest I've come to writing a musical, which I hope to do one day." We heartily endorse this idea: Please, LP, give us the queer jukebox musical we crave.
Until that day comes, though, you can watch the music video for "Shaken," below.
Want more stories like this? Sign up for our newsletter.