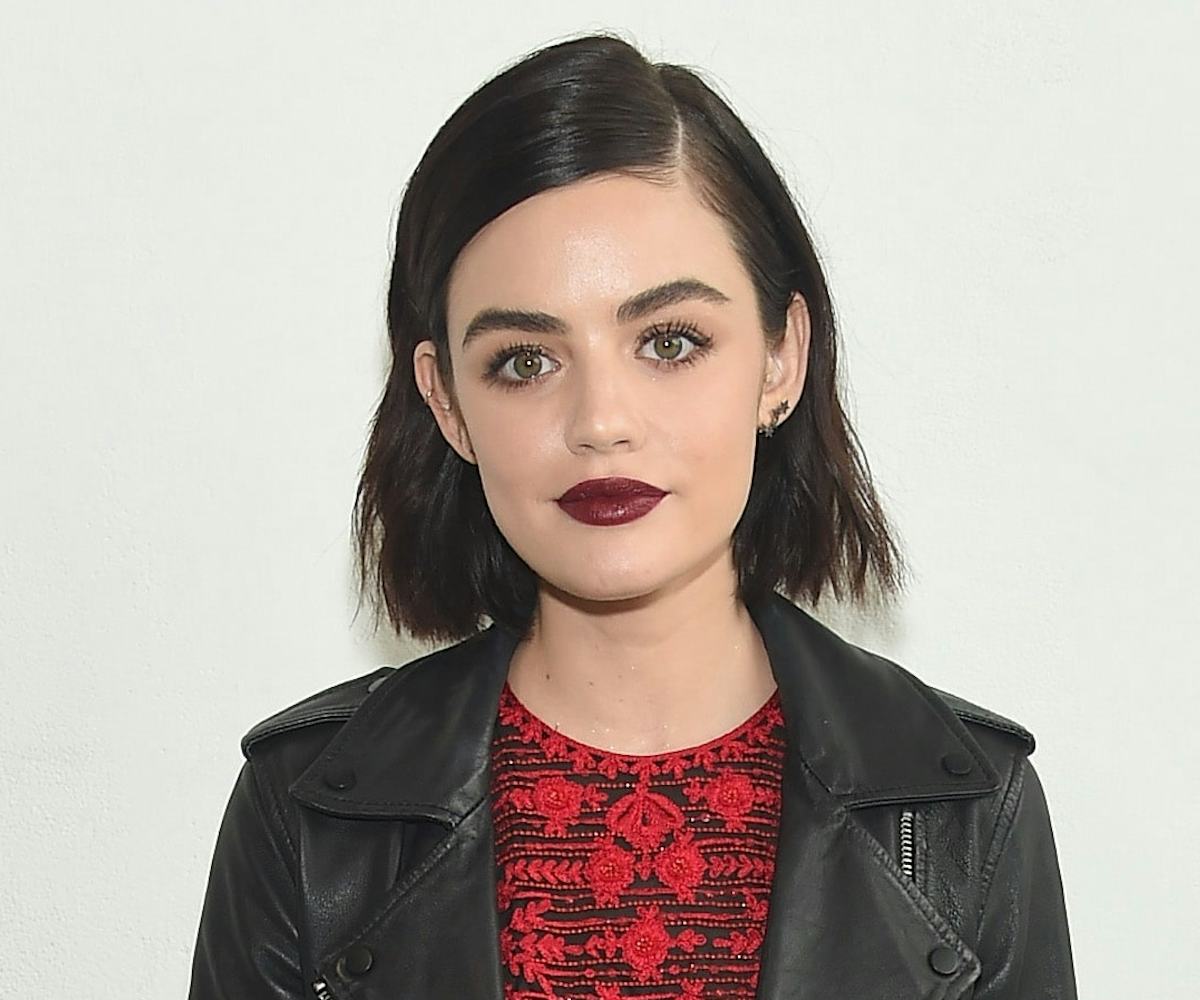 Photo by Jamie McCarthy/Getty Images for NYFW: The Shows
'Pretty Little Liars' Star Lucy Hale Cast As Lead In 'Riverdale' Spin-off
It sounds like a mix between 'The Carrie Diaries' and 'Glee'
Per The Hollywood Reporter, Lucy Hale has been cast as the titular character in CW's forthcoming Riverdale spin-off. Titled Katy Keene, the show will position Hale as a New York City fashion icon in the making.
Katy Keene follows four characters from deep in the Archie Comics archive, including Katy, who will be "[chasing] their twenty-something dreams" in the Big Apple. Katy is described as "bold, big-hearted, and independent," and is on a mission to become a successful fashion designer. For now, though, she's a personal shopper at a luxury department store.
Hale responded to the news on Instagram, admitting that "I'm slightly freaking out!" She continued, saying that her heart is "bursting" and thanking the CW, Archie Comics, and the showrunners for "trusting me to be your Katy Keene."
The show was previously described as a "musical dramedy," but with this new fashion angle, we're thinking that it'll feel like a mix between Glee and The Carrie Diaries. The cast also includes Camille Hyde, Lucien Laviscount, Jonny Beauchamp, and Julia Chan along with Ashleigh Murray, who is set to leave Riverdale to play an older Josie McCoy.
The series doesn't sound like it will be anything like the dark teen drama that is Riverdale, with the only similarity being that the characters from old comics are getting an update for the 21st century. Maybe there will be a crossover episode, though? We'd love to see how Archie and the gang get around in a big city.