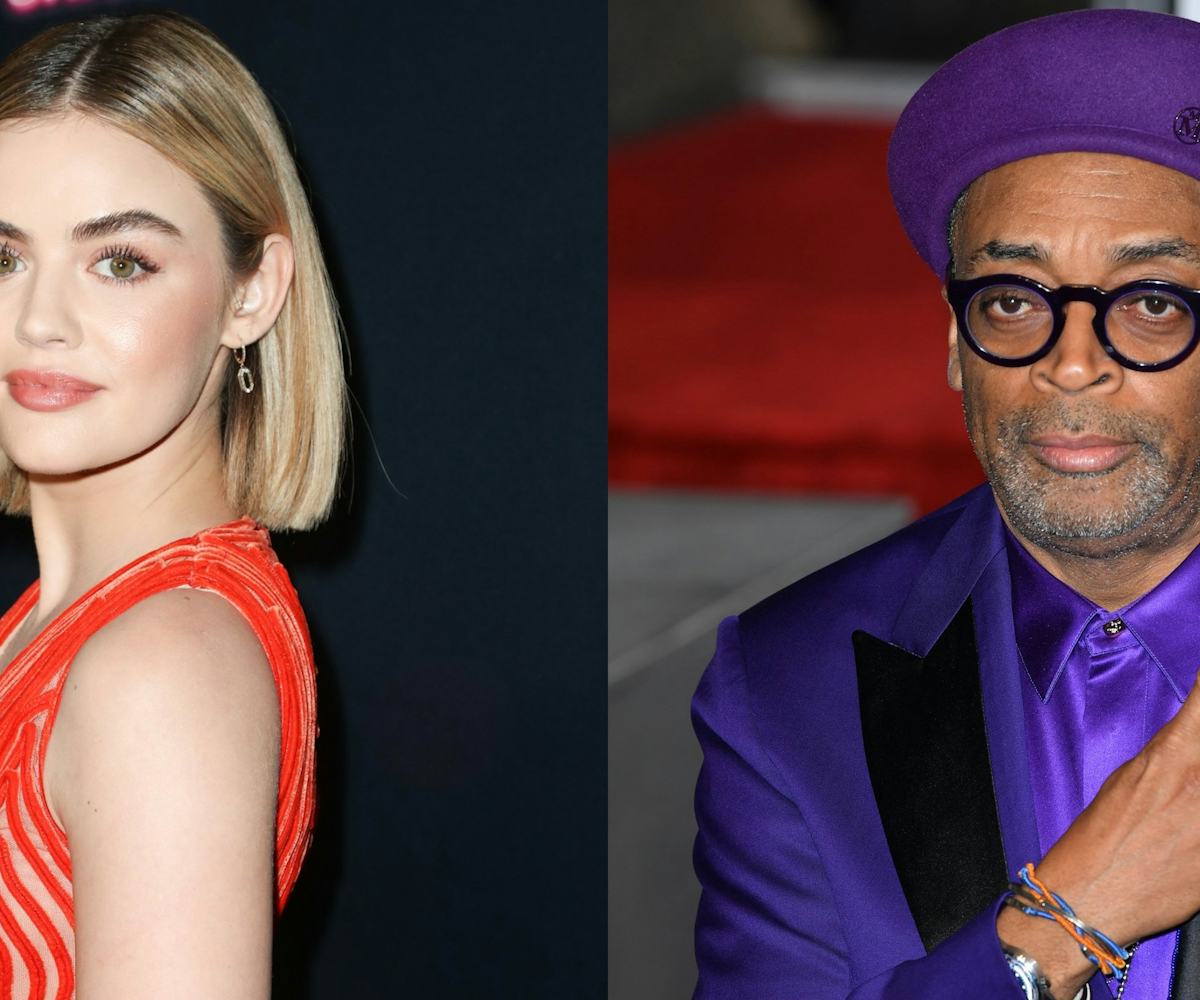 Photo by Rich Fury / Pascal Le Segretain / Getty Images.
Spike Lee Taps 'Pretty Little Liars' Star Lucy Hale For New Civil Rights Film
'Son of The South' is based on the autobiography of civil rights activist Bob Zellner
It's no secret that Spike Lee was pretty peeved about Green Book taking home the Best Picture Oscar at this year's Academy Award. As his beloved New Yorkers would say, he was tight. But it looks like he might be preparing to make things right in the best way he knows how: with a new movie. And he's soliciting the help of a former Pretty Little Liar, Lucy Hale.
Titled Son of The South, Lee's next project is about the grandson of a KKK member who first joins the fight for Civil Rights as a student organizer. Lee has penned the script based on the book The Wrong Side Of Murder Creek: A White Southerner In The Freedom Movement, the autobiography of SNCC member and civil rights activist Bob Zellner.
According to Variety, Lucas Till (who appeared in X-Men trilogy and most recently as a regular on the CBS show MacGyver) will play Zellner. Hale will appear as his college girlfriend, Carol Anne. Cedric the Entertainer will also appear as Reverend Ralph Abernathy in the film and Sharonne Lanier as Rosa Parks. Filming has already started, though there is no word on an official release date.
Despite both Son of The South and Green Book focusing on the role of white men in troubled racial waters, the former seems to be focused on one putting his own privileged access on the line for a greater cause.