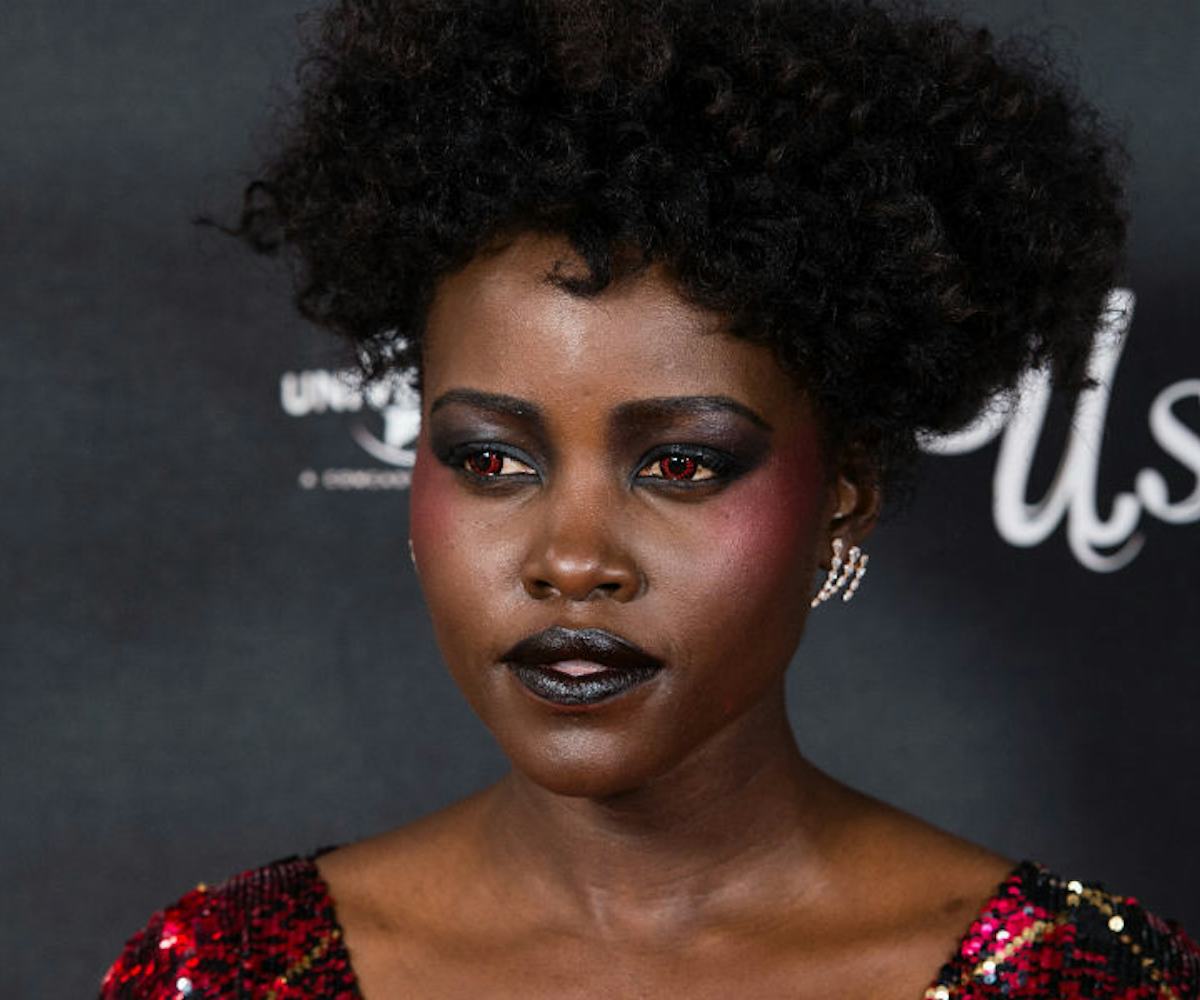 Photo by Jeff Spicer/Getty Images for Universal.
Of Course Lupita Nyong'o Can Pull Off Red Contacts On The Red Carpet
Talk about getting into character. During the London premiere of Jordan Peele's upcoming thriller Us, star Lupita Nyong'o had a little fun on the red carpet by wearing a pair of red contacts.
With such a dramatic accessory, sometimes it's best to tone down the rest of the look, but not when you're Nyong'o. She complemented the contacts with a black lip, a very smoky eye, and copious amounts of blush. Her fiery beauty look paired perfectly with her red-and-black sequined gown. We love all versions of Nyong'o, but we might love the dark one the best.
Colored contact lenses can, a lot of the times, come off as corny—just ask the cast of Twilight. As far as we know, Nyong'o's character doesn't turn into a vampire or imprint on anyone in the film, yet she still manages to make the eye color change look high-fashion instead of costume-y. The range this woman has!