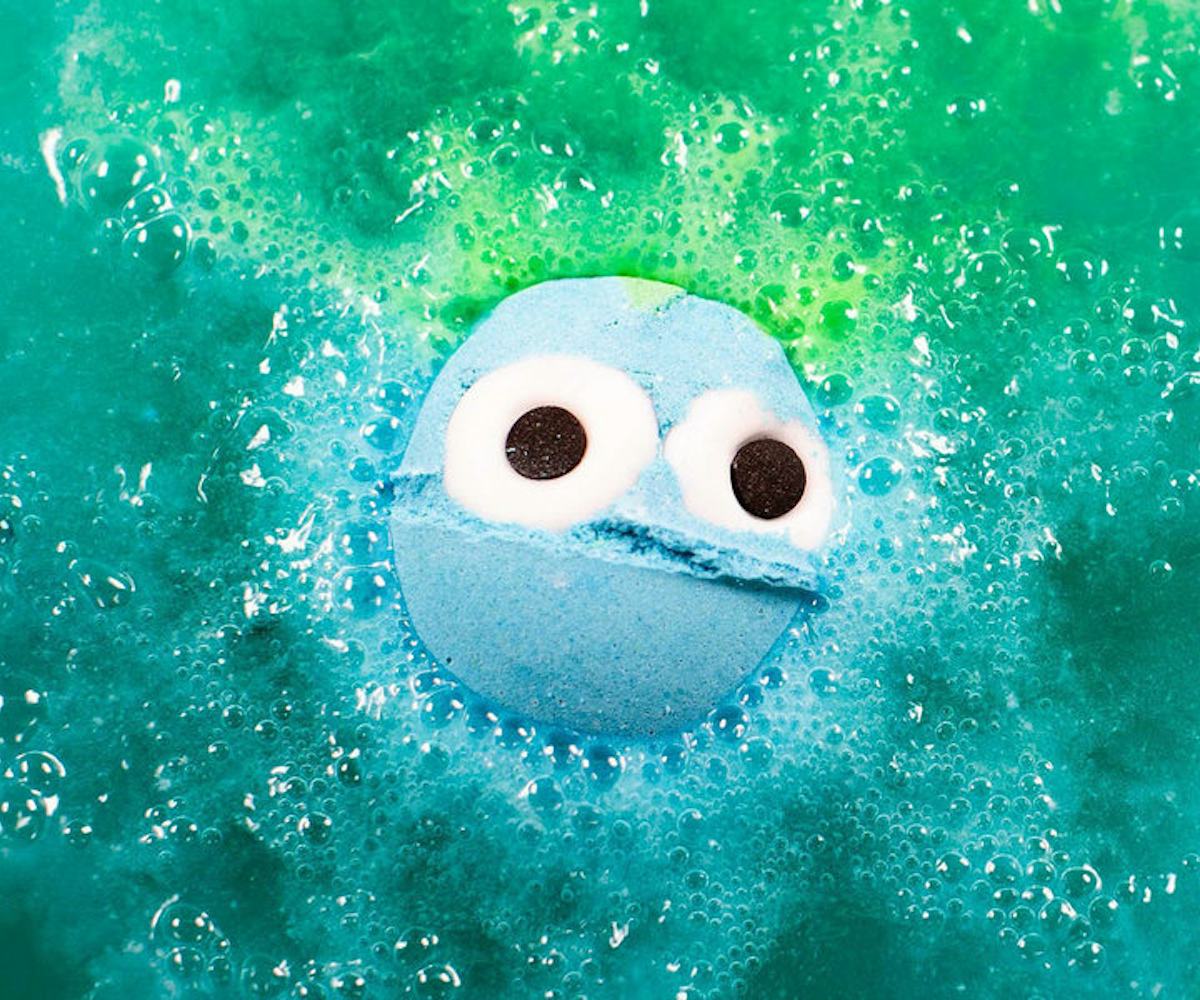 Photo courtesy of Lush
Lush Is Dropping Dozens Of New Bath Bombs To Celebrate Its 30th Birthday
And I want every single one of them
Lush is celebrating 30 years of effervescence with its biggest bath bomb launch yet: 54 new iterations are set to drop globally online and in stores later this month.
Baths have become somewhat of a staple in millennials' lives, and the process of taking one wouldn't be half as dreamy without the innovations that Lush has brought us over the years. From the classic Butterball, a cocoa-butter based skin softener scented with vanilla musk, to the best-selling Intergalactic, a colorful, "out-of-this-world" experience with refreshing peppermint and neon colors, to The Big Sleep Jelly Bomb, a relaxing blend of fresh lavender oil and neroli that soothed John Mayer so much that he wrote a song about it.
Some eclectic new additions include a citrus-scented Sushi Roll bath bomb, a fuchsia Lucky Cat infused with ylang ylang, neroli, and jasmine, and a treasure box-shaped Pirates of the Carrageenan. Do we have your attention yet? In addition to these new scents, the brand is re-launching some fan favorites, like the OG Lush bath bomb blend Blackberry and Honey I Washed The Kids, a caramel and honey scent that has practically garnered a cult following.
If you're based in Austin, Texas, or are in town for SXSW, you can shop the goods at the brand's pop-up or at its downtown Austin and Domain Center stores. Either way, you won't have to wait super long to get your hands on them: All 54 new bath bombs are set to launch online and in stores globally on March 29.